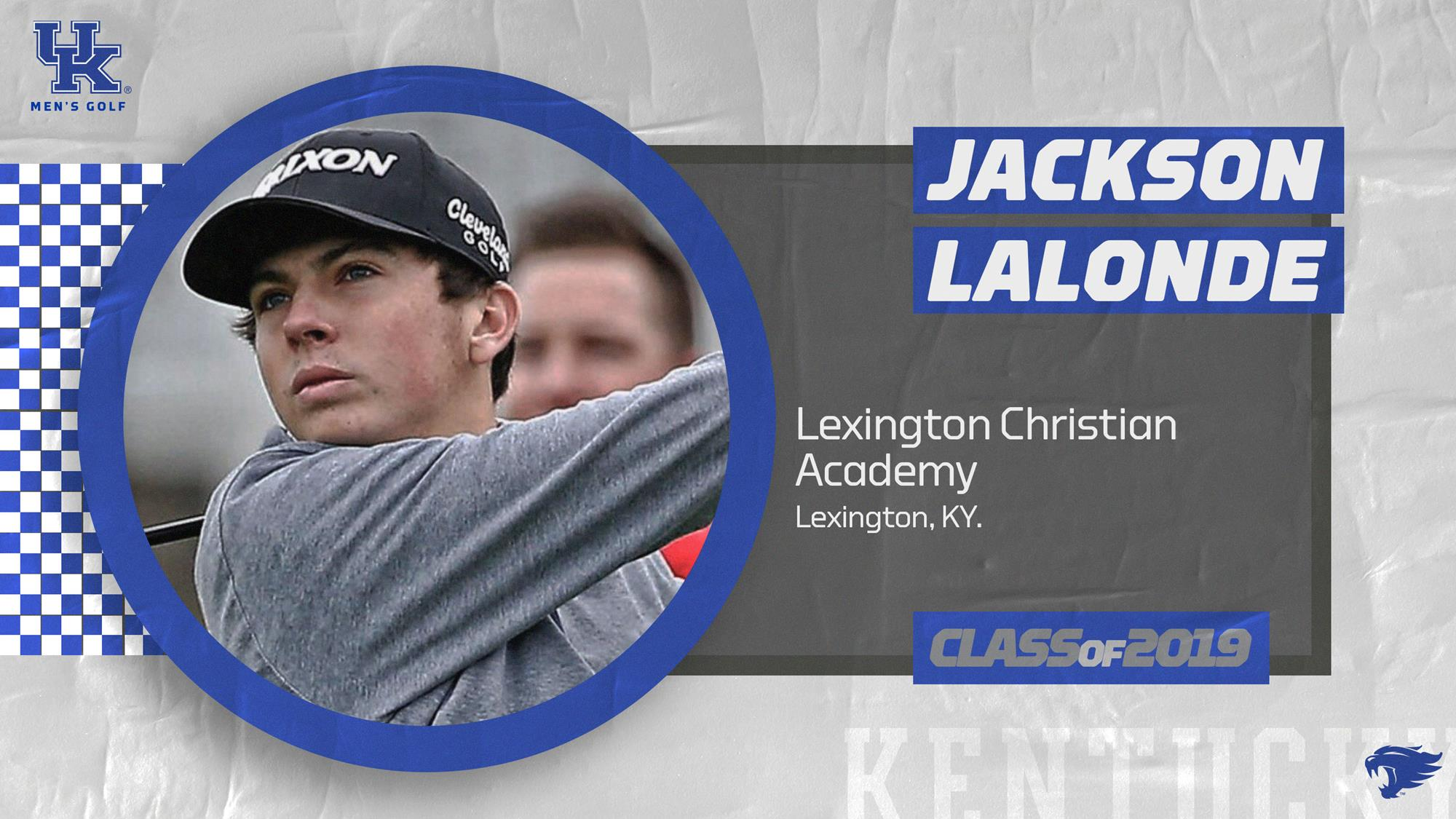 February 21, 2019 - 01:36 PM
Men's Golf Signs Jackson LaLonde for 2019
LEXINGTON, Ky. – University of Kentucky head men's golf coach Brian Craig announced the signing of Jackson LaLonde to a National Letter of Intent for the 2019 signing class on Thursday. LaLonde is from Lexington, Kentucky, and attends Lexington Christian Academy will play for the Wildcats in the fall.
 
"It is simply fantastic that Jackson LaLonde is joining our Kentucky golf family," Craig said. "I can't wait to coach Jackson and help him develop into the top-level player that I strongly believe he will be. Jackson has something that is hard to teach and that is the ability to shoot low scores. He can flat score his ball when he gets rolling and that is a tremendous asset."
 
LaLonde joins fellow in-state signees Tanner and Cooper Parks, as well as in-state players Cullan Brown, Jacob Cook, Allen Hamilton, Jay Kirchdorfer, Matt Liston and Zach Norris in 2019.
 
In 2017, he was named first team all-state, as he helped lead Lexington Christian Academy to a team championship. LaLonde was named the 2017 11th Region Player of the Year. He was a four-time tournament champion including the 2017 11th Region Championship and the 2017 Golfweek Junior Tour at Rio Pinar.
 
LaLonde was an 11th-Region First-Team selection in 2018. He also was a Brad Shelton award winner for character and team leading ability.
 
"Jackson is also a high character young man who is committed to doing his best in everything he does," Craig said. "He will be a fabulous representative of our team and the Big Blue Nation."
 
For the latest on the Kentucky men's golf team, follow @UKMensGolf on Twitter and on the web at UKathletics.com.