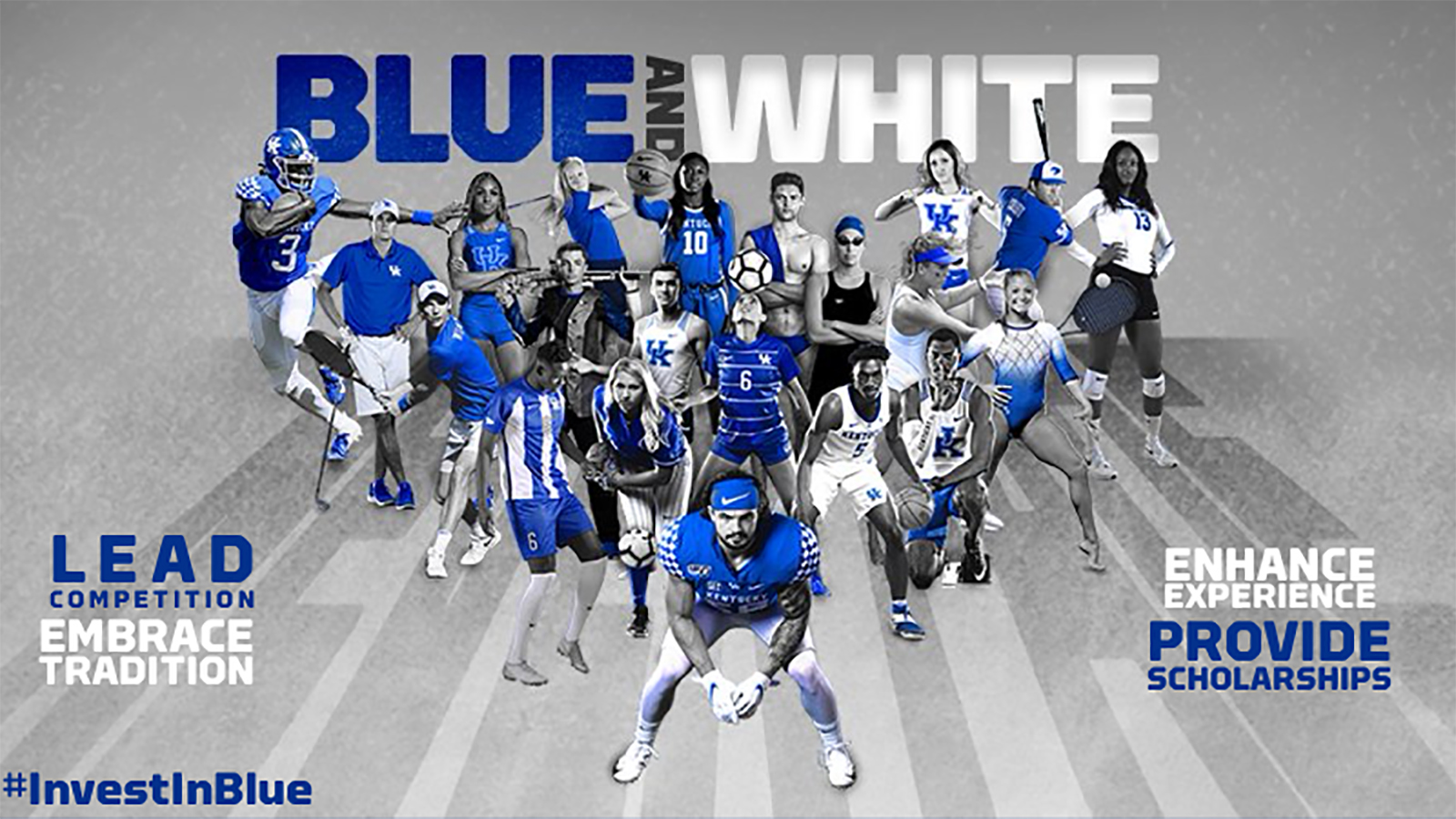 The K Fund is the fundraising arm of the University of Kentucky Athletics Department, responsible for providing the resources necessary to ensure our student-athletes have the opportunity to earn a first-class education and compete for championships. These resources are provided through student-athlete scholarships, state-of-the-art facilities and the financial support essential for UK Athletics' 22 varsity sport programs to excel.
By investing in the K Fund, you are providing support to more than 500 UK student-athletes and helping ensure their academic and athletic success. Donations to the K Fund, through Annual & Capital funds, are used to provide:
Student-Athlete Scholarships – tuition, room & board
Academic Support and Career Development
Athletic Facilities Maintenance, Renovations, and/or New Facilities
Coaching & Administrative Support

When you commit to supporting student-athletes at UK, you receive K Fund donor benefits and are eligible to receive priority points used for the allocation of tickets in the post season. It's our way of saying thank you for making an impact in the lives of UK student-athletes. 
Benefits
In addition to making a remarkable difference in the lives of our student-athletes, donors to UK Athletics are entitled to the following benefits based on annual giving.  To qualify, gifts must be made during UK Athletics fiscal year of July 1 through June 30. 

The priority point system is utilized to ensure a fair and equitable allocation of access to UK events. The point system is designed to reward loyalty and total dollar contributions in support of UK Athletics. It is used to facilitate demand pertaining to season ticket upgrade requests, football season parking requests, post-season tickets including SEC, NCAA and Bowl games.  Priority ranks are updated daily. Even though your point total may not change every day, your priority rank fluctuates based on the point activities of all accounts. Priority ranks range from 1 (highest number of points) to approximately 80,000.