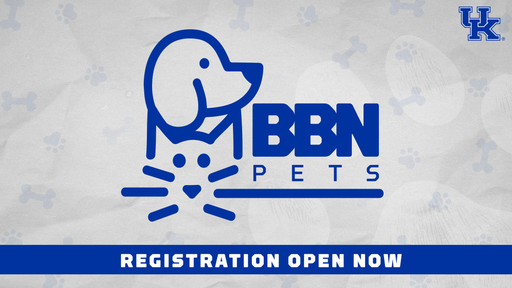 A new program is offering pets of the Big Blue Nation the opportunity to get involved with UK Athletics. Registration for BBN Pets is now open.
BBN Pets registration is available now. Each participating pet will receive a magnetic photo frame and one toy selection. Available toy options include: bowl, catnip toy, and rope toy. Registration for each owner's first pet is $15. Registration for each following pet is $10 apiece.
UK Athletics will also continue to offer special events pets are allowed to attend. For example, Kentucky's baseball, softball and soccer teams have hosted annual Bark in the Park games the last few years.
Pet owners who join should also be on the lookout on social media for chances for pets to be featured on social media or the videoboard at home games.