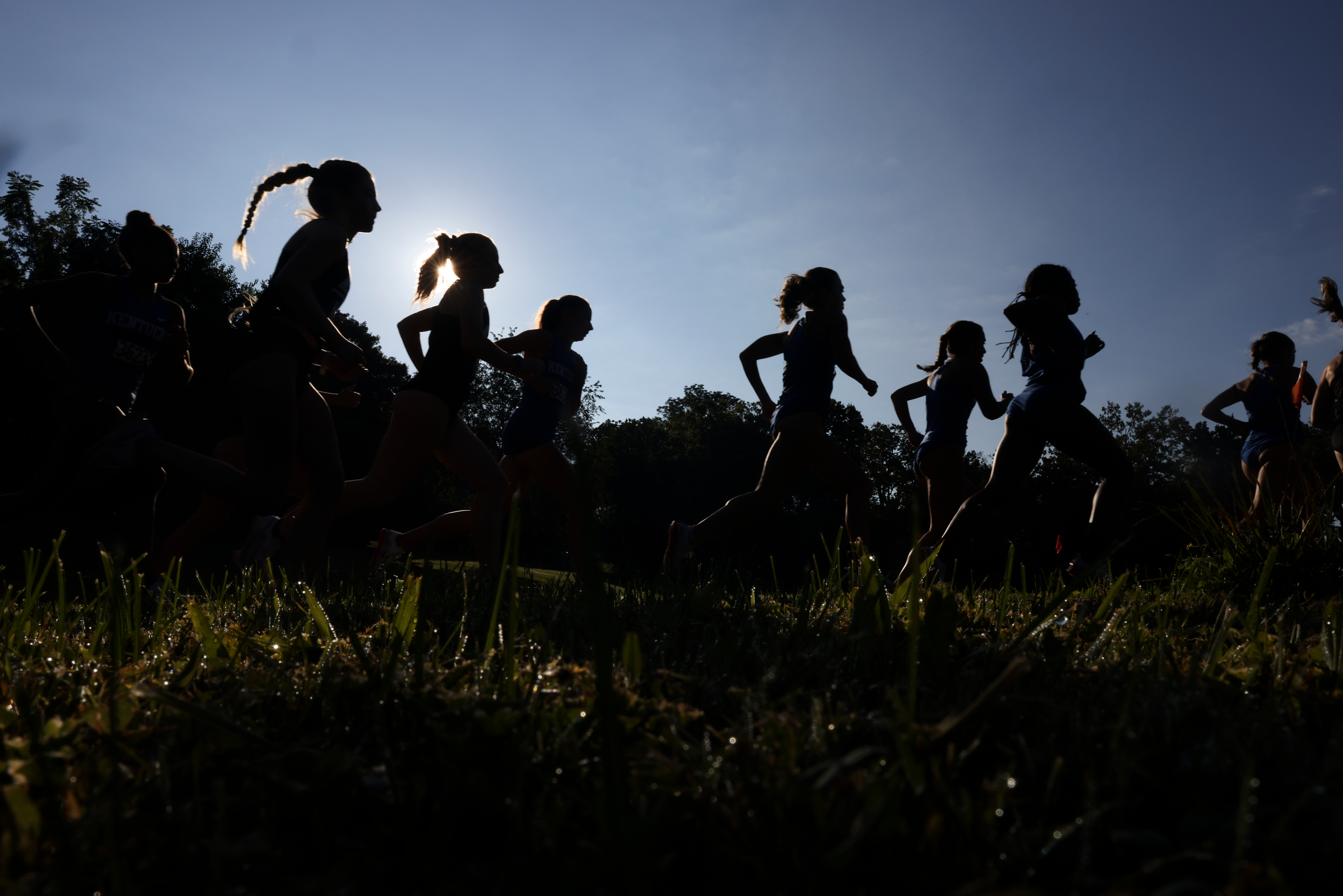 November 10, 2023 - 01:25 PM
Kentucky Cross Country Finishes NCAA Southeast Regionals
SPARTANBURG, S.C. – The Kentucky Cross Country men's and women's teams raced in the NCAA Southeast Regionals on Friday, November 10th in Spartanburg, South Carolina hosted by USC Upstate.
Held at the Roger Milliken Center, the women's team scored 463 points in their 6,000-meter race to finish 17th while the men's team scored 369 points to finish in 14th place in the 10,000-meter race.
Ally Kruger crossed the line first for the Wildcats in 44th with a time of 20:57.0. Julz Williams and Mollie Roden completed their races in 95th and 97th respectively with times of 21:38.8 and 21:41.2. Jenna Schwinghamer finished in 115th with a time of 21:54.5 while Phoebe McCowan closed out the scoring with a time of 22:06.1.
For the men, Jake Allen crossed the line first for the team finishing 30th with a personal best time of 29:58.0. Allen, who at the 5k split was up to 14th position with a time of 14:25.7 looked strong for the Wildcats but unfortunately could not keep the position for a potential NCAA Championships birth.
Alex Alston finished next for the Wildcats in 73rd with a time of 30:49.5 while Jackson Watts placed just behind in 78th with a time of 30:58.3.
Harper Moore placed 92nd with a personal best time of 31:09.7 while Ethan Kern scored the last points for the team with a 96th place finish with a time of 31:13.1.
UKXC Women's Team: 17th, 463 points (first five finishers count toward team scoring total)
UK 6k individual results; 243 total runners
44. Ally Kruger: 20:57.0
95. Julz Williams: 21:38.8
97. Mollie Roden: 21:41.2
115. Jenna Schwinghamer: 21:54.5
127. Phoebe McCowan: 22:06.1
140. Lyric Olson: 22:27.8
171. Ainsley Edwards: 23:02.2
UKXC Men's Team: 14th, 369 points (first five finishers count toward team scoring total)
UK 10k individual results; 233 total runners
30. Jake Allen: 29:58.0 – PR
73. Alex Alston: 30:49.5
78. Jackson Watts: 30:58.3
92. Harper Moore: 31:09.7 – PR
96. Ethan Kern: 31:13.1
107. Ed Bird: 31:27.8
147: Cade Byer: 32:18.4
Follow Kentucky Cross Country on Facebook, Instagram, X, and UKathletics.com.