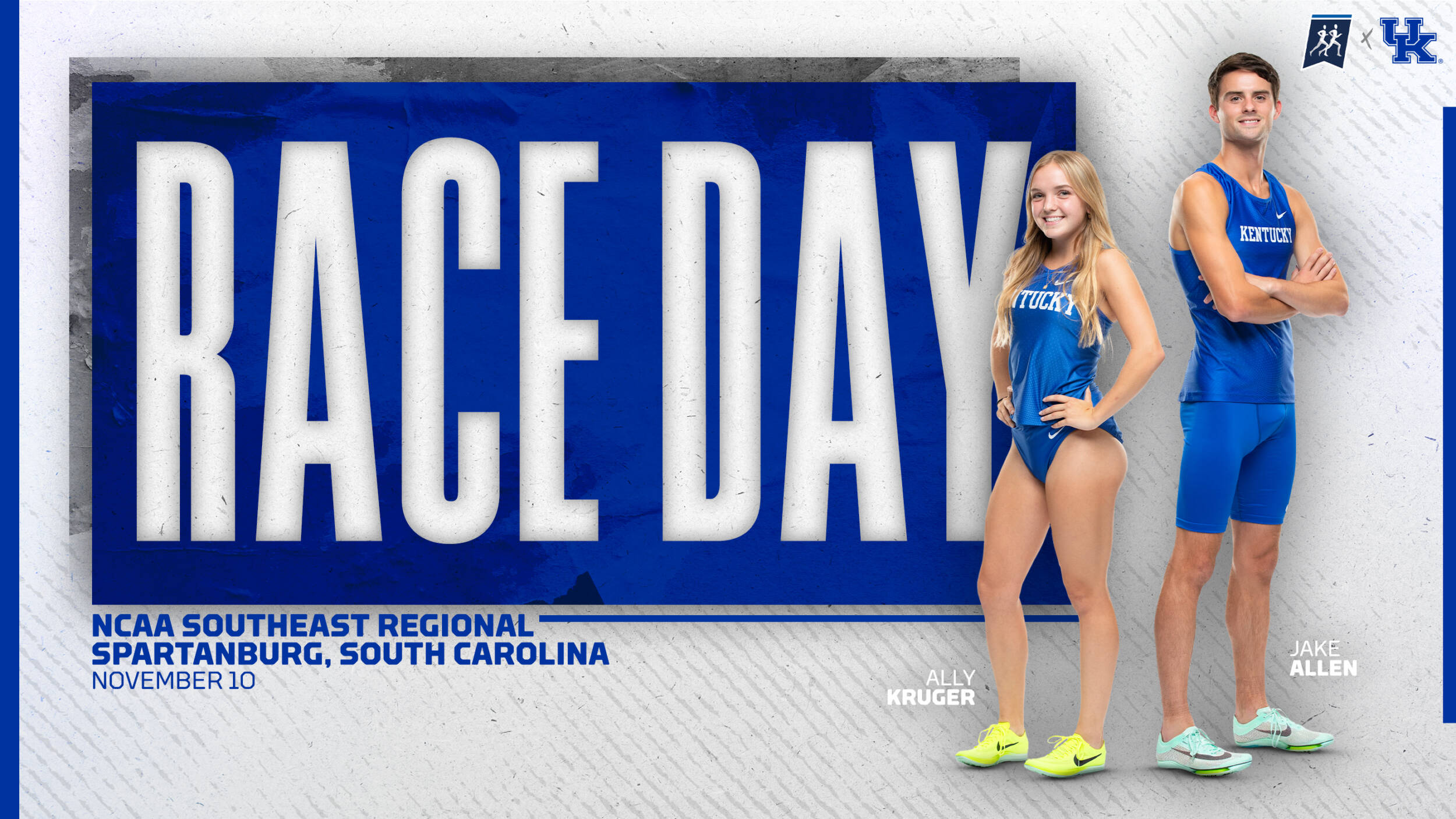 November 9, 2023 - 10:24 AM
Kentucky Cross Country Looking To Bounce Back At NCAA Southeast Regionals
LEXINGTON, Ky. – After taking part in the Southeastern Conference Championships in Columbia, the Kentucky men's and women's cross country teams return to South Carolina for the NCAA Southeast Regionals on Friday, November 10th hosted by the University of South Carolina – Upstate.
Held at the Roger Milliken Center, the women's team will run a 6,000-meter race at 11:00 a.m. EDT while the men will run a 10,000-meter race at noon EDT.
UK assistant coach Hakon DeVries is looking for the teams to bounce back following a disappointing conference championship meet.
"We're looking to rebound off a less than perfect conference meet," DeVries said. "I know the group is fit and we put together some really good races this year so I'm looking forward to a good Southeast regional championship with some people challenging for all region finishes and looking to establish a good step forward as a team."
Live results for the meet can be found here.
Seven men are slated to run in the meet – Jake Allen, Alex Alston, Ed Bird, Cade Byer, Ethan Kern, Harper Moore, and Jackson Watts.

Seven women will run in the meet – Ainsely Edwards, Ally Kruger, Phoebe McCowan, Lyric Olson, Mollie Roden, Jenna Schwinghamer, and Julz Williams.
The top two teams in the men's 10K and women's 6K at each of the nine regional meets will automatically qualify for the NCAA Championships on Saturday, November 18 in Charlottesville, Virginia hosted by Virginia University.
The remaining 14 NCAA Championship at-large teams in each gender – for a total of 32 men's and women's teams – will be announced on a selection show on Saturday, November 11 at 5 p.m. on NCAA.com.
In addition, the top four finishers in the men's and women's regional races who are not members of qualifying teams will qualify to compete in Charlottesville as individuals.
Follow Kentucky Cross Country on Facebook, Instagram, X, and UKathletics.com.