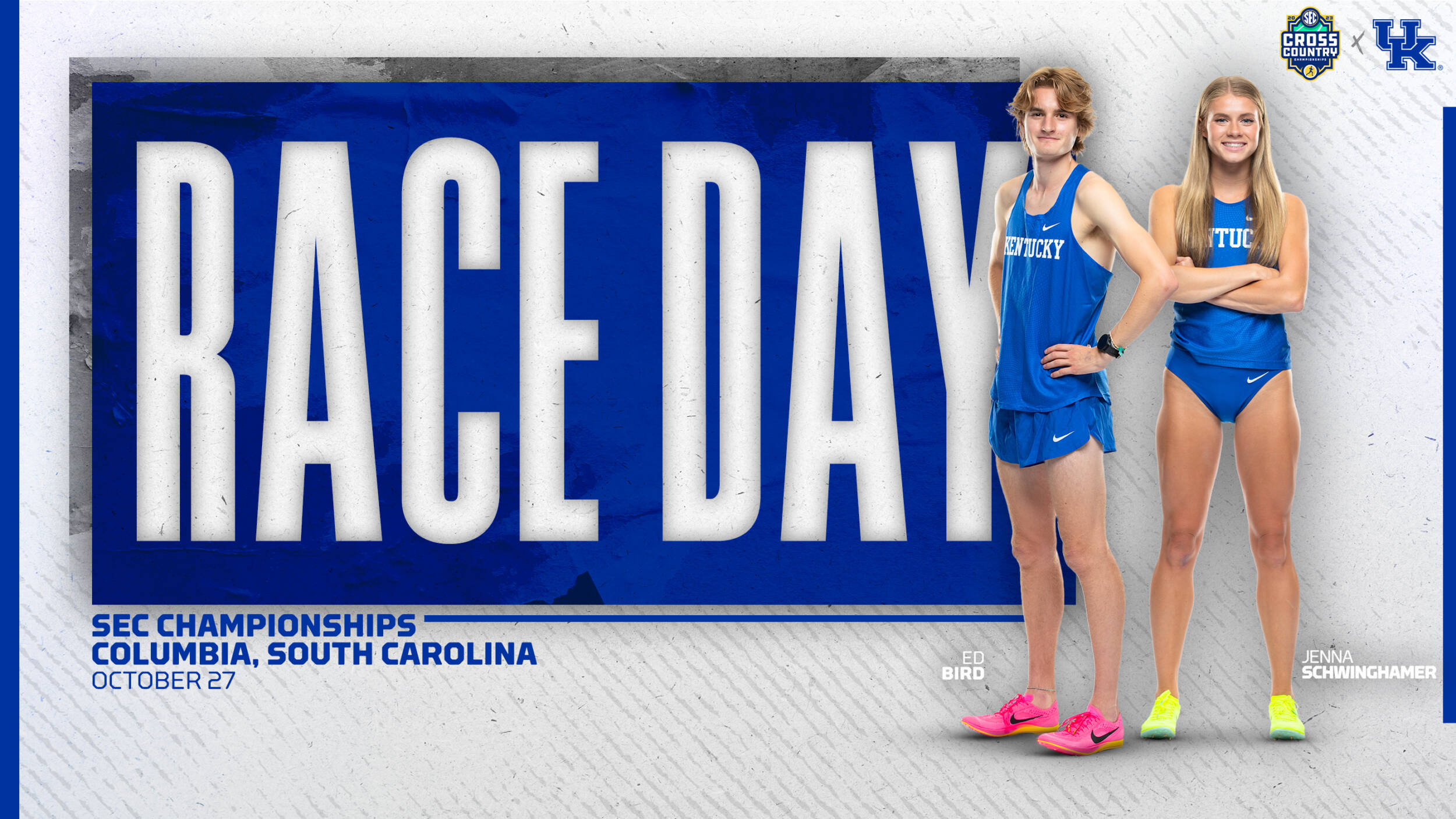 October 26, 2023 - 01:46 PM
Kentucky Cross Country Ready For SEC Championship
LEXINGTON, Ky. – The Kentucky men's and women's cross country teams will begin the postseason this week participating in the Southeastern Conference Championship on Friday, October 27th hosted by the University of South Carolina.
Held at the Charwood Golf Course, the men's team will run an 8,000-meter race at 10:08 a.m. EDT while the women will run a 6,000-meter race at 10:50 a.m. EDT.
UKXC completed the regular season two weeks ago with a pair of sixth place finishes at the Crimson Classic in Tuscaloosa, Alabama.
UK assistant coach Hakon DeVries is looking forward to the championship race.
"Championship season is always a really exciting time," DeVries said. "I'm looking forward to seeing both groups mix it up and showcase the hard work and dedication that they put into this entire year. On the women's side, we've got a really strong pack that's been working extremely well together being led up front by Ally Kruger. If they pack up tight, we could really surprise some teams. On the men's side, I'm looking forward to Jake Allen being a low stick for us, and past that, we've had a lot of variation in our two through five which should give us good scoring options. Ultimately, it comes down to each athlete doing their job and competing tough through the hard points in the race."
Live results for the meet can be found here.
Ten men are slated to run in the meet – Jake Allen, Alex Alston, Ed Bird, Blake Byer, Cade Byer, Alex Justus, Ethan Kern, Caden Miracle, Harper Moore, and Jackson Watts.

Ten women will run in the meet – Logan Brennan, Ainsley Edwards, Elly Heine, Ally Kruger, Elaina Lahmers, Phoebe McCowan, Lyric Olson, Mollie Roden, Jenna Schwinghamer, and Julz Williams.
Following this event, the next meet for UK will come on Nov. 10th at the NCAA Southeast Regional hosted by the University of South Carolina – Upstate in Spartanburg, South Carolina.
Follow Kentucky Cross Country on Facebook, Instagram, X, and UKathletics.com.