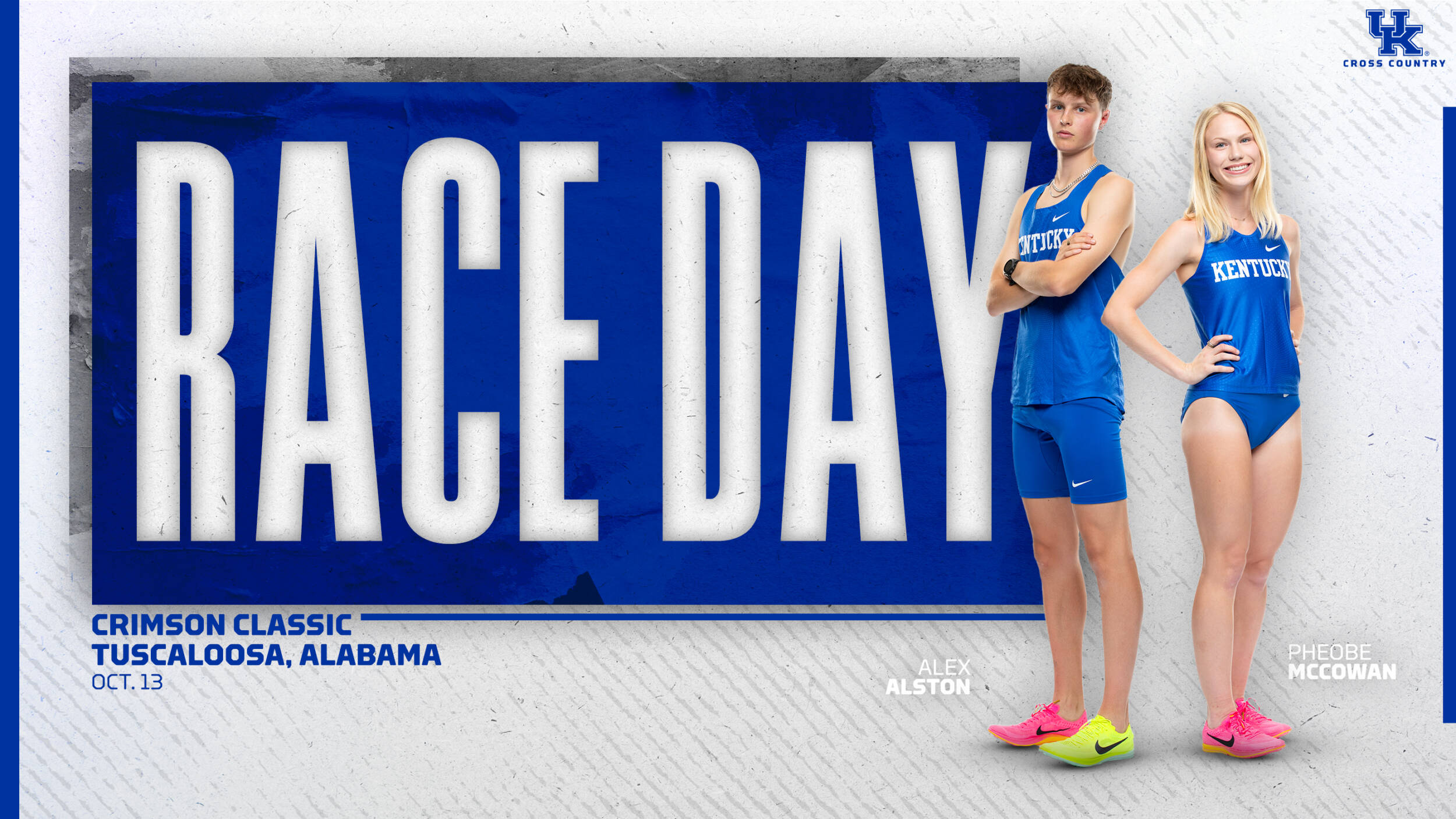 October 12, 2023 - 09:40 AM
Kentucky Cross Country Concludes Regular Season With Crimson Classic
LEXINGTON, Ky. – The Kentucky men's and women's cross country teams will compete in their final regular season race in the 2023 season, participating in the Crimson Classic on Friday, October 13th hosted by the University of Alabama.
Held at the Harry Pritchett Running Park, the men's team will run an 8,000-meter race at 9:30 p.m. EDT (8:30 a.m. CT) while the women will run a 6,000-meter race at 10:20 a.m. EDT (9:20 a.m. CT). The Kentucky men and women will be among 24 teams competing in the event.
UKXC completed their second meet of the season two weeks ago with a 12th place finish for the men and a 13th place finish for the women at the Sean Earl Lakefront Invitational in Chicago, Illinois.
UK assistant coach Hakon DeVries is looking for the team to practice their racing strategy ahead of the championship season.
"This weekend is our last invitational before we head into championship season," DeVries said. "One of the most important things we can do as a team is practice some of our racing strategy, working well together and gaining our last bit of momentum before SECs two weeks from now. I think our last couple of weeks of training have been outstanding. The group is fitter than ever and I'm confident that we're going to be able to have a really good showing Friday morning. The competition should be pretty solid with a few other SEC teams in attendance, and I think that should bring out some really good races and times for our group."
Live results for the meet can be found here.
Ten men are slated to run in the meet – Jake Allen, Alex Alston, Ed Bird, Blake Byer, Cade Byer, Alex Justus, Ethan Kern, Caden Miracle, Harper Moore, and Jackson Watts.

Thirteen women will run in the meet – Brooke Berger, Logan Brennan, Ainsley Edwards, Aubree Hay, Elly Heine, Ally Kruger, Elaina Lahmers, Bryanna Lucas, Phoebe McCowan, Lyric Olson, Mollie Roden, Jenna Schwinghamer, and Julz Williams.
Following this event, the next meet for UK will come on Oct. 27 at the SEC Championships hosted by the University of South Carolina in Columbia, South Carolina.
Follow Kentucky Cross Country on Facebook, Instagram, X, and UKathletics.com.