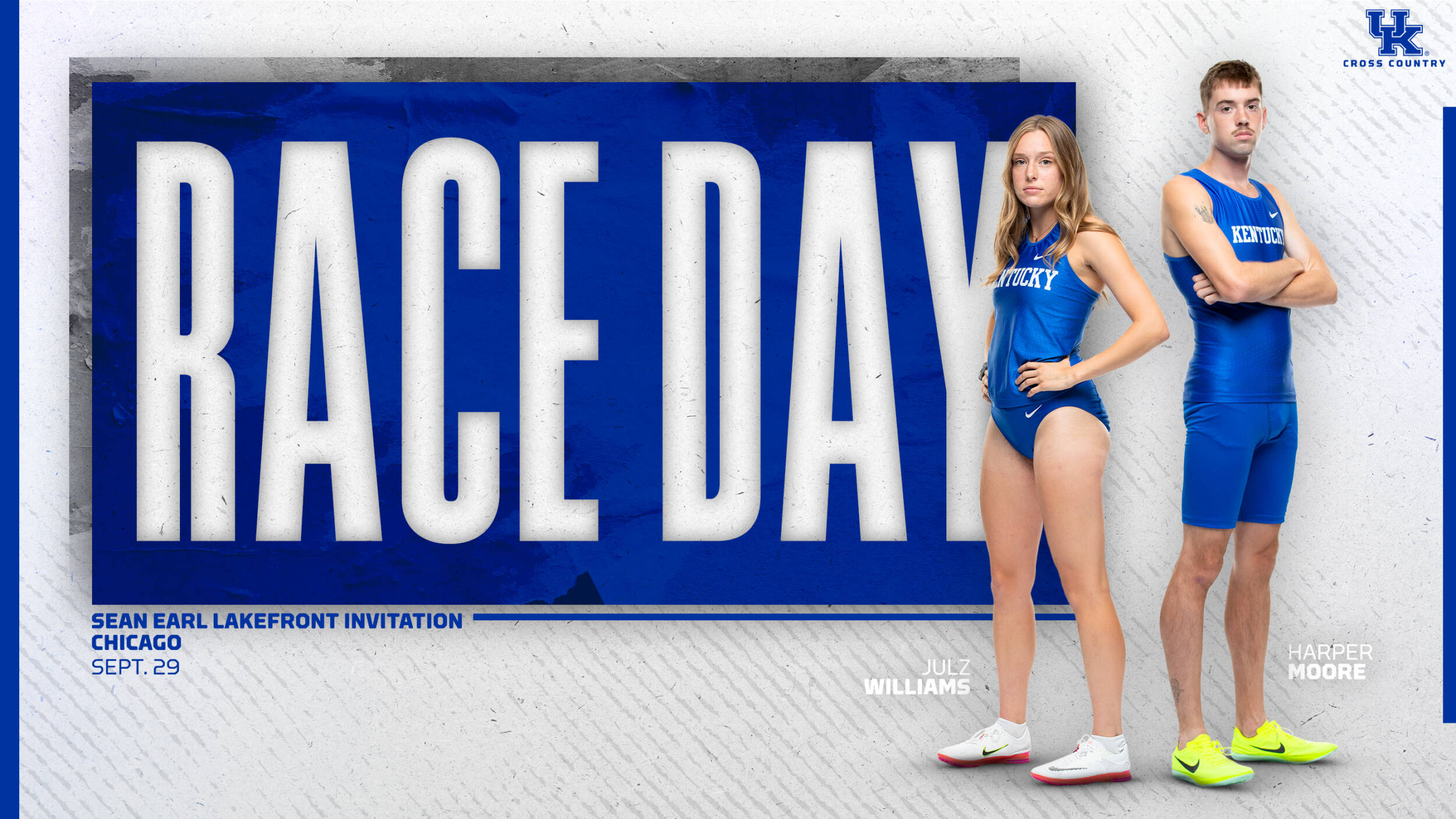 September 28, 2023 - 04:23 PM
Kentucky Cross Country Continues Season With Sean Earl Lakefront Invitational
LEXINGTON, Ky. – The Kentucky men's and women's cross country teams head to Chicago, Illinois to continue the 2023 season, participating in the Sean Earl Lakefront Invitational on Friday, September 29th hosted by Loyola University Chicago.
Held at Sydney R. Marovitz golf course, the women's team will run a 6,000-meter race beginning at 12:25 p.m. EDT (11:25 a.m. central time), while the men will run an 8,000-meter race immediately afterward at 1:00 p.m. EDT (noon central time). The Kentucky men and women will be among 16 teams competing in the event.
UKXC opened the season earlier this month with two fourth place finishes at the Southern Showcase in Huntsville, Alabama. The men's and women's teams were led by both Jake Allen and Ally Kruger respectively. The pair collected career-high finishes and personal best times nearly 40 seconds faster than what they did on the same course last season in their respective races.
UK assistant coach Hakon DeVries is looking forward to taking the next step in the level of competition his side faces.
"This weekend will be another step up in competition level on what looks like a great course for our team," DeVries said. "On the men's side, we will look to group up and focus on finishing well in the second half of the race.  It should be a great opportunity for the men to test themselves after two really good weeks of training.  The women are still gaining experience and this meet is a good mix of high-caliber teams and developing teams.  I'm also excited to see them jump from 5K (at Huntsville) to 6K this weekend. I think we've been training consistently and are healthy and ready for the next challenge."
Live results for the meet can be found here.
Nine men are slated to run in the meet – Jake Allen, Alex Alston, Ed Bird, Blake Byer, Alex Justus, Ethan Kern, Caden Miracle, Harper Moore, and Jackson Watts.

Nine women will run in the meet – Logan Brennan, Ainsley Edwards, Elly Heine, Ally Kruger, Phoebe McCowan, Lyric Olson, Mollie Roden, Jenna Schwinghamer, and Julz Williams.
Following this event, the next meet for UK will come on Oct. 13 at the Crimson Classic hosted by the University of Alabama in Tuscaloosa, Alabama.
Follow Kentucky Cross Country on Facebook, Instagram, X, and UKathletics.com.