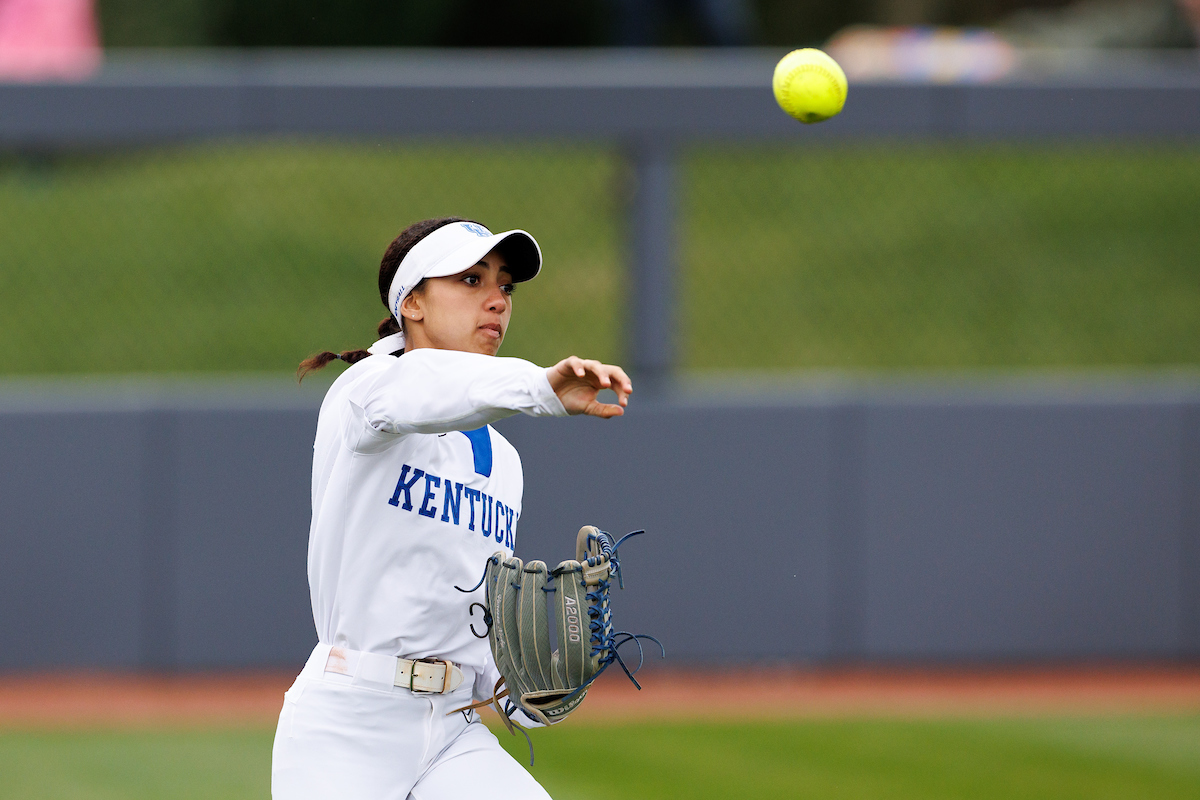 LEXINGTON, Ky. – The Southeastern Conference announced Wednesday the conference schedule for the 2024 softball season, beginning the weekend of March 8-10 and running until the weekend of May 3-5.
The SEC schedule will once again be comprised of eight series with one bye weekend for each team, as this 2024 season marks the final time this schedule rotation will be used as the SEC gets ready to welcome Texas and Oklahoma to the SEC in 2025. The format for those seasons has not yet been announced.
Kentucky's SEC season will begin on the first weekend of conference play as UK hosts the LSU Tigers at John Cropp Stadium for a three-game series from March 8-10.
UK will then step out of conference March 15-17, week two of SEC play, and will play outside competition that weekend as its SEC bye comes in week two. The Wildcats will hit the road for the first time in league play March 22-24 as they head to Gainesville, Florida for a three-game series with Tim Walton's Florida Gators at Katie Seashole Pressley Stadium.
Kentucky's other three home series will see the Wildcats host Alabama on Easter Weekend, Georgia from April 12-14 and Senior Weekend against the South Carolina Gamecocks on April 26-28. UK will have a difficult road schedule in 2024 with trips to Gainesville alongside journeys to Texas A&M (April 5-7), Auburn (April 19-21) and Tennessee (May 3-5).
The SEC will work with its partners at ESPN and the SEC Network to move one series of national interest each week to the SEC Network Series of the Week, which will run from Saturday to Monday. Those dates will be announced at a later time when finalized.
The 2024 SEC Softball Tournament will be held in Auburn, Alabama and hosted by Auburn University at Jane B. Moore Field.
2024 Southeastern Conference Softball Schedule – Kentucky
March 8-10 // vs. LSU
March 15-17 // Bye Week
March 22-24 // at Florida
Easter Weekend // vs. Alabama
April 5-7 // at Texas A&M
April 12-14 // vs. Georgia
April 19-21 // at Auburn
April 26-28 // vs. South Carolina
May 3-5 // at Tennessee
May 7-11 // SEC Tournament (Auburn, Ala.)
For the latest on UK Softball, follow the Wildcats on Twitter and Instagram at @UKSoftball.