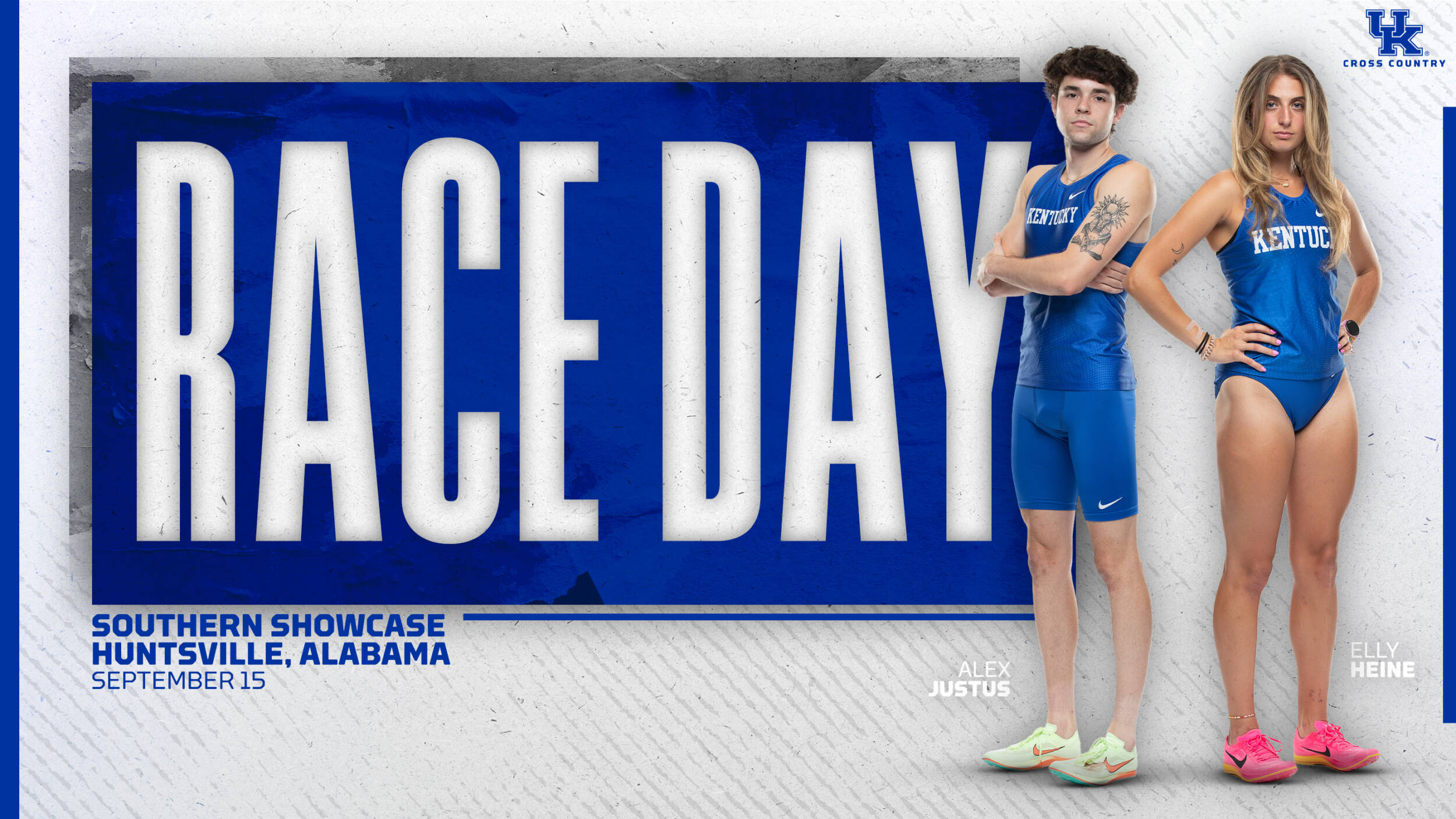 September 14, 2023 - 01:22 PM
Kentucky Cross Country To Open Season With Southern Showcase
LEXINGTON, Ky. – The Kentucky men's and women's cross country teams will open the 2023 season in Huntsville, Ala. on Friday as they face a large number of participants in the Southern Showcase hosted by Jacksonville State University.
Held at John Hunt Park, the men's team will run an 8,000-meter race beginning at 8:30 a.m. EDT (7:30 Central time in Huntsville), while the women will run a 5K race that begins at 9:30 a.m. EDT (8:30 a.m. Central time in Huntsville). The Kentucky men will be among 37 teams competing in the event, while the women will compete amongst 41 total teams.
UK assistant coach Hakon DeVries is handling training and strategy for another season with the cross country and distance runners.  He's looking forward to observing how the team navigates through the large field of runners.
"This is our first large invitational meet, which will give us a good opportunity to work on our team pack running," DeVries said. "We've been practicing well and running smart. This opportunity down in Huntsville will be a good opportunity for the team."
Live results for the meet can be found here.
Following this event, the next meet for UK will come on Sept. 29 at the Sean Earl Lakefront Invitational hosted by Loyola University Chicago in Chicago, Illinois.
Men's Team Outlook
Eleven men are slated to run in the meet – Jake Allen, Alex Alston, Ed Bird, Blake Byer, Cade Byer, Sami Hattab, Alex Justus, Ethan Kern, Caden Miracle, Harper Moore, and Jackson Watts.
Allen, Alston, the Byer brothers, Justus, Kern, Moore, and Watts return from the UK squad that finished sixth at last year's Southeastern Conference Championship.
Bird, Hattab, and Miracle will make their collegiate debuts for the Wildcats this week.
"The men's side is a bit smaller from a number standpoint but I'm happy with the depth of the group." DeVries said. "We've been running in solid packs that can work well together especially during practice this past weekend. When we work well together, we can yield a better result. We can use those tactics with meets going forward."
DeVries is most looking forward to the return of Jake Allen. "Allen is definitely an athlete to watch." DeVries said. "He's made a big jump in fitness this summer and is going to be a big part of what we do from a leadership standpoint, as well as a low stick."
The Wildcats are projected to finish sixth in the league in the SEC 2023 coaches' preseason poll.
Women's Team Outlook

Twelve women will run in the meet – Brooke Berger, Logan Brennan, Ainsley Edwards, Aubree Hay, Elly Heine, Ally Kruger, Bryanna Lucas, Phoebe McCowan, Lyric Olson, Mollie Roden, Jenna Schwinghamer, and Julz Williams.
Kruger, Lucas, McCowan, Roden, Schwinghamer, and Williams return from the UK squad that finished fourth at last year's SEC Championship.
Berger, Brennan, Edwards, Hay, Heine, and Olson will make their collegiate debuts for the Wildcats this week.
"They are a fresh new team led by young women but having those new faces and underclassmen is a new opportunity to step up into the spotlight." DeVries said. "I'm happy with training and we should be happy to go in there and have a really good showing considering it's early in the season and we're building towards the championship season."
In the SEC's 2023 preseason poll, Kentucky is projected to finish seventh in the league.
Follow Kentucky Cross Country on Facebook, Instagram, X, and UKathletics.com.