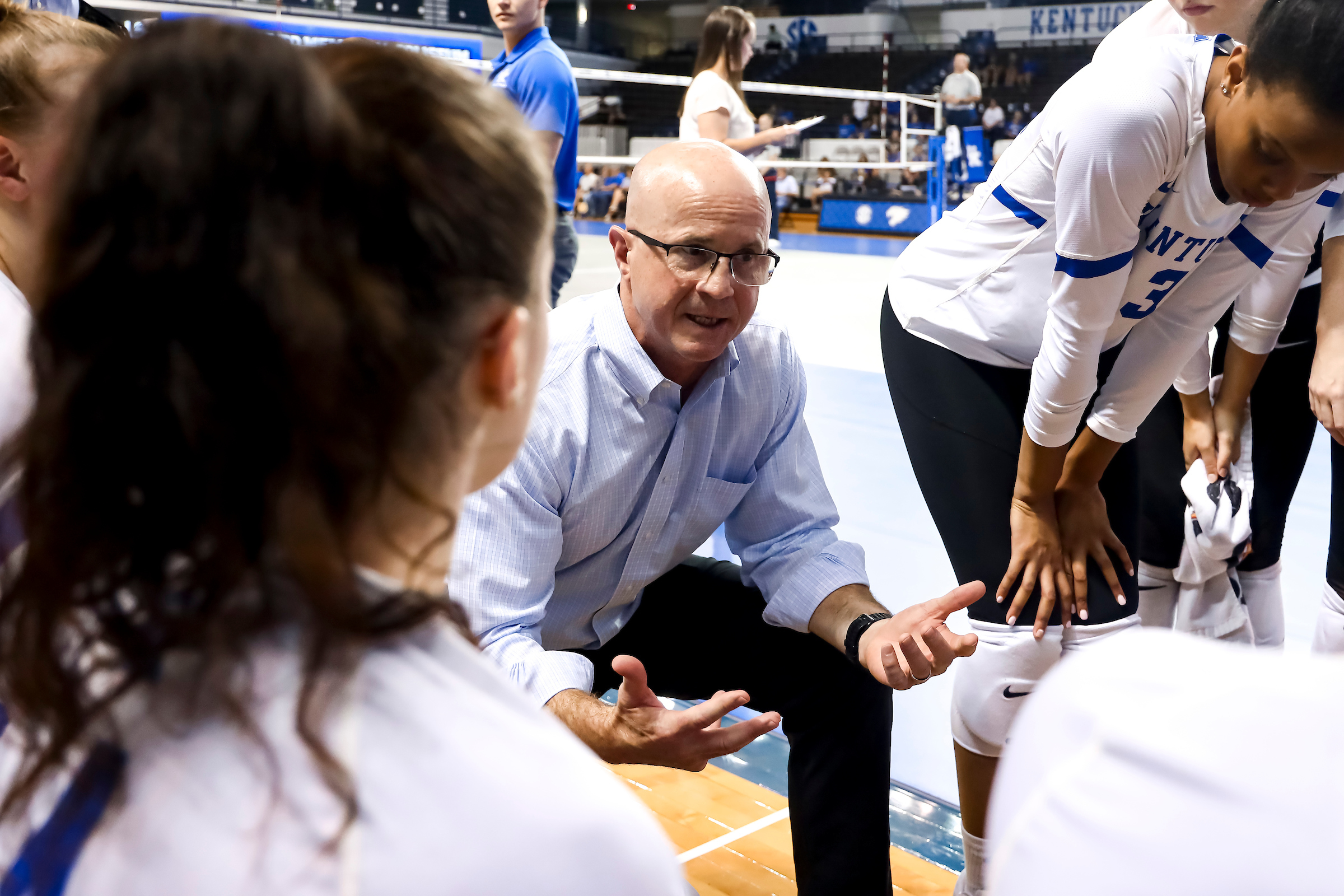 Kentucky Volleyball Picked to Win SEC, Four on All-SEC Team
LEXINGTON, Ky. – The Kentucky Volleyball team was picked by the Southeastern Conference head coaches to win the league for the seventh-straight season and placed four players on the preseason All-SEC Team, the league office announced Wednesday afternoon.
Kentucky earned 10 of the 13 first-place votes in the preseason coaches poll with Florida earning two votes and Tennessee garnering one. Head coaches were not allowed to vote for their own team in the poll. UK has won or earned a share of the SEC championship in six-straight seasons dating back to 2018.
Kentucky also placed a league-high four players on the preseason All-SEC Team as voted on by the head coaches with each coach unable to vote for its own players. Eleanor Beavin, Emma Grome, Reagan Rutherford and Azhani Tealer all four were voted to the preseason all-conference team, the most of any team in the league with no other team earning more than two slots.
The Kentucky Volleyball team will open its season on Aug. 25 with a road trip to the Rocky Mountains to face Colorado State and Northern Colorado on opening weekend. All 10 home matches in 2023 will take place at Rupp Arena due to the ongoing renovation of Memorial Coliseum on-campus. Season tickets are available now at UKathletics.com and more matchday information will be available as the season nears its home opener Sept. 1 vs. Pittsburgh.
2023 Southeastern Conference Preseason Coaches' Poll
Kentucky (10)
Florida (2)
Tennessee (1)
Georgia
Arkansas
LSU
Auburn
Texas A&M
T9. Ole Miss
T9. Mississippi State
South Carolina
Missouri
Alabama
2023 Southeastern Conference Preseason All-SEC Team
Jill Gillen (Arkansas)
Taylor Head (Arkansas)
Akasha Anderson (Auburn)
Alexis Stuckey (Florida)
Kacie Evans (Georgia)
Sophie Fischer (Georgia)
Eleanor Beavin (Kentucky)
Emma Grome (Kentucky)
Reagan Rutherford (Kentucky)
Azhani Tealer (Kentucky)
Anita Anwusi (LSU)
Sanaa Dotson (LSU)
Sasha Ratliff (Ole Miss)
Morghan Fingall (Tennessee)
Logan Lednicky (Texas A&M)
For the latest on UK Volleyball, follow the Wildcats on Twitter and Instagram at @KentuckyVB.