Memorial Coliseum Renovation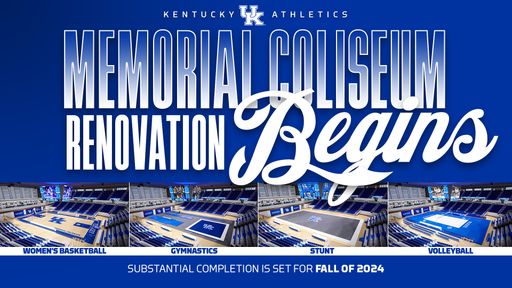 Click here for ticket information for the gymnastics, volleyball and women's basketball 2023-24 seasons
The Memorial Coliseum renovation project constitutes the biggest investment in women's sports facilities in school history. The project will ensure the Kentucky Women's Basketball, Volleyball, Gymnastics and STUNT Teams can call home a state-of-the-art facility that honors Kentucky's historic past. Memorial Coliseum will continue to pay tribute to and honor the servicemen and women who died in World War II and also honors those who have fallen in the Korean War, Vietnam War and subsequent military service. The renovation project will include an upgraded memorial. 
Situated along Euclid Avenue on the University of Kentucky campus, Memorial Coliseum was completed in 1950 at a cost of approximately $4 million. The Coliseum covers an entire city block and has as much space as a seven-story office building. In 1990, a $1 million renovation project added a state-of-the-art weight training facility, new basketball and athletics administration offices, players' lounges, and a team meeting room. As a result of the renovation, the seating capacity was reduced from 11,500 to 8,500. The building also houses UK's Center for Academic and Tutorial Services (CATS), a $2.4 million facility which opened in 1998. Further enhancements were made to the Coliseum when a new video board and scoreboard were installed in 2007 and a sound system was added in 2008.
From professional tennis exhibitions featuring the likes of Jim Courier and John McEnroe to the annual commencement ceremonies, Memorial Coliseum has played host to just about every type of event imaginable.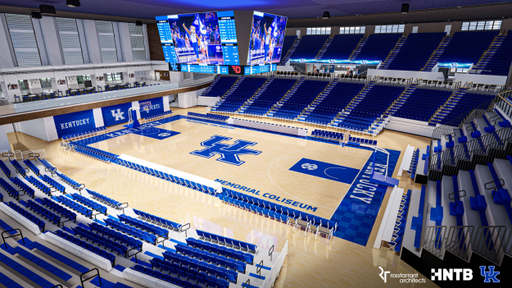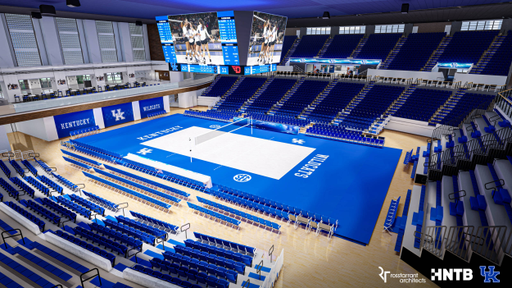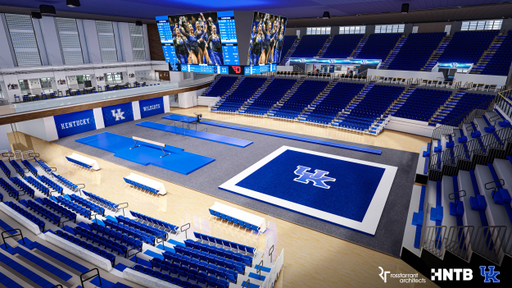 Memorial Coliseum Photo Gallery