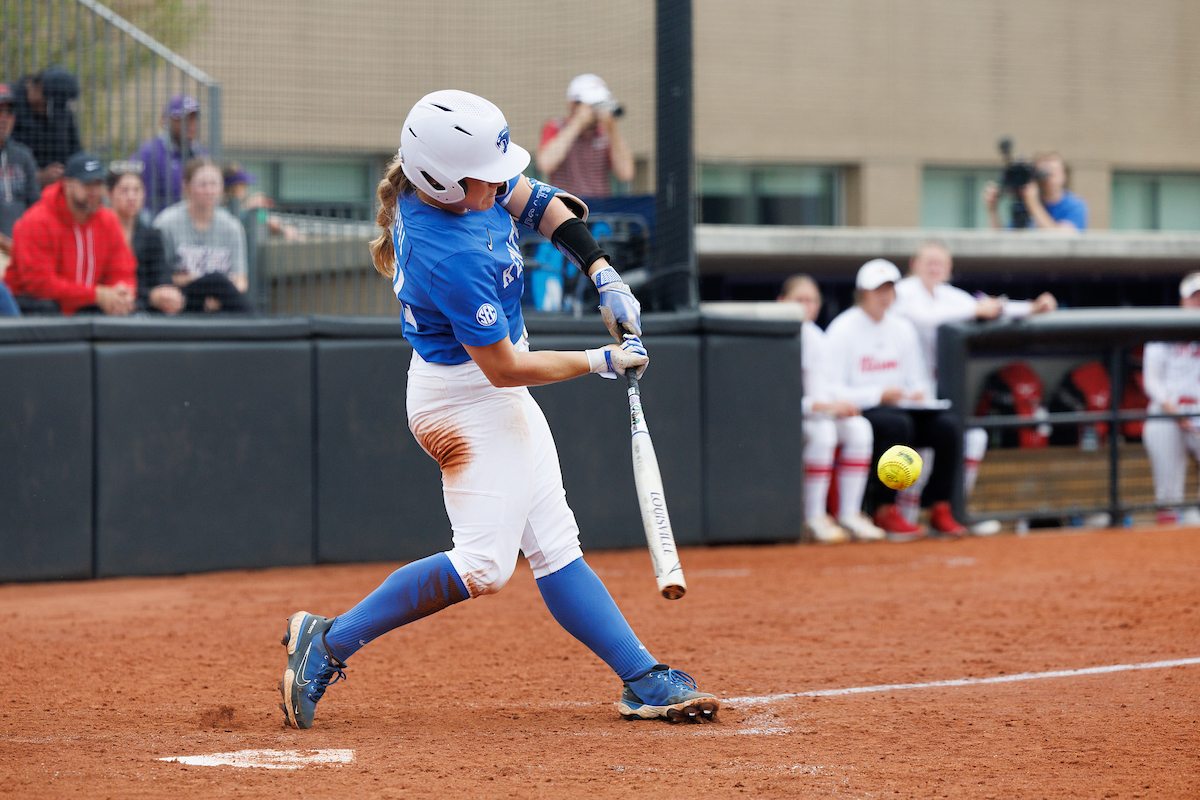 LEXINGTON, Ky. – University of Kentucky All-American shortstop Erin Coffel has been named to the roster for Team USA as it will compete in the 2023 Japan All-Star Series in August, with Coffel being one of 16 total players selected for the team.
The Bremen, Indiana native was named a National Fastpitch Coaches Association All-American for the second-straight season in 2023 as her chase of the Kentucky home run record continues and gears near single digits as she enters her senior season. Coffel hit 19 bombs this season and hit .440 with 60 runs scored, 55 hits, 10 doubles, and 55 RBI. She was walked a nation-leading 64 times and went 3-for-3 stealing bases.
Clemson head coach John Rittman will be the head coach for Team USA in the Japan All-Star Series, as he will be assisted by Mike Roberts (Virginia), Brian Kolze (Pacific) and Chris Malveaux (Tennessee). The Southeastern Conference has five players on the roster of 16, tied with the PAC-12 for most in the nation of all the conferences.
2023 Japan All-Star Series
August 4 – USA vs. Japan – 6am ET (Iwakuni, Japan)
August 5 – USA vs. Japan – 1am ET (Fukushina, Japan)
August 6 – USA vs. Japan – 6am ET (Yokohama, Japan)
For the latest on UK Softball, follow the Wildcats on Twitter and Instagram at @UKSoftball.