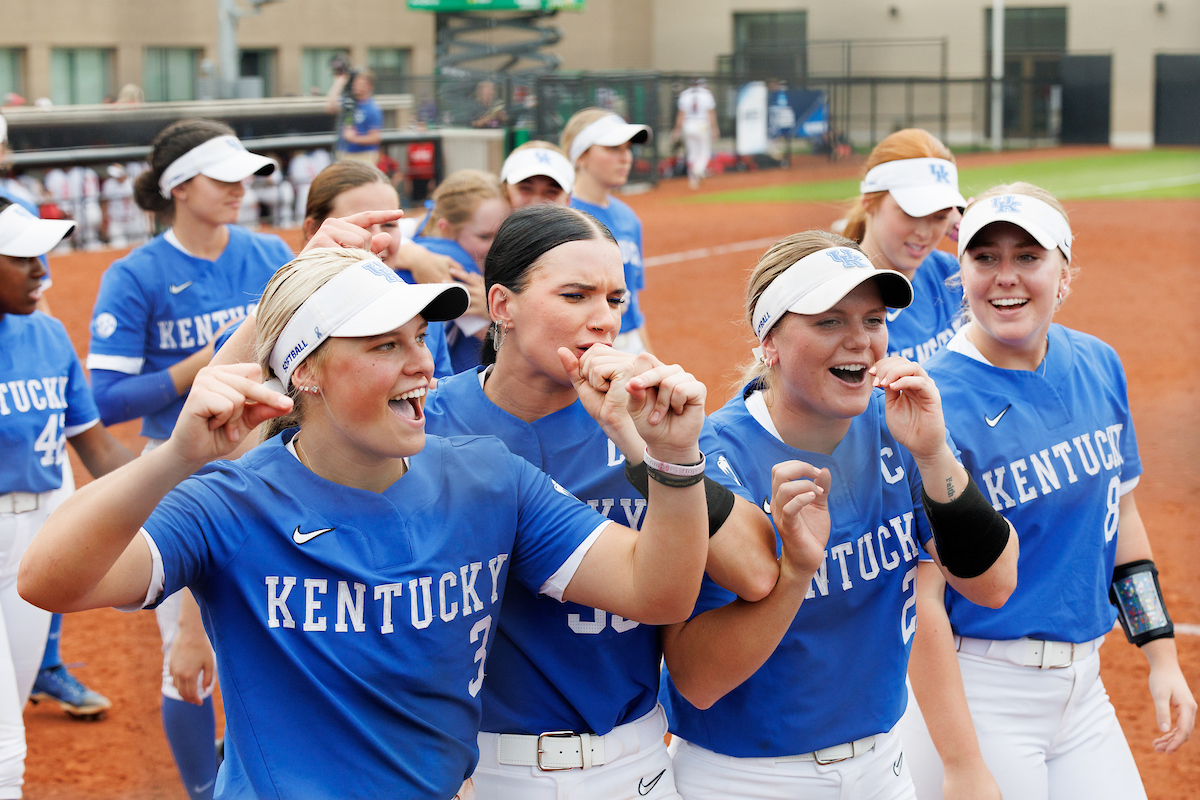 LEXINGTON, Ky. – For the first time in program history, the Kentucky Softball team placed two of its members on the National Fastpitch Coaches' Association All-American list in the same year, with both fifth-year catcher Kayla Kowalik and junior shortstop Erin Coffel earning second-team honors.
With the announcement, Coffel and Kowalik each become the first two Wildcats in program history to be named NFCA All-Americans twice, as well. Kowalik previously was a unanimous first team selection in 2021 and Coffel was an All-American last season in 2022.
With Kowalik and Coffel earning two honors, Kentucky Softball now has earned a total of eight NFCA All-America honors by six different players. Seven of the eight honors have come since the 2016 season.
Kayla Kowalik finished the year with a .442 batting average, 80 hits, 10 doubles, three triples, two home runs and 24 RBI. She successfully stole 15 of 17 bases this season and started in all 54 games the Wildcats played. Erin Coffel continued her chase of the Kentucky home run record with 19 bombs this season and hit .440 with 60 runs scored, 55 hits, 10 doubles, and 55 RBI. She was walked a nation-leading 64 times and went 3-for-3 stealing bases.
The prestigious NFCA All-America honors are voted on by a national panel of NCAA Division I head coaches who meet in-person in Oklahoma City with all players who made NFCA All-Region up for consideration. The first, second and third teams all have 18 members with three pitchers, a catcher, first base, second base, third base, shortstop, three outfielders, two DP positions and five at-large spots of the best players not assigned to the roles above.
Kentucky Softball All-Americans
2009 – Molly Johnson (SS)
2016 – Kelsey Nunley (P)
2017 – Katie Reed (SS)
2019 – Abbey Cheek (3B)
2021 – Kayla Kowalik (C)
2022 – Erin Coffel (SS)
2023 – Kayla Kowalik (C) and Erin Coffel (SS)
The 2023 Women's College World Series begins Thursday at Noon ET in Oklahoma City on ESPN.
For the latest on UK Softball, follow the Wildcats on Twitter and Instagram at @UKSoftball.