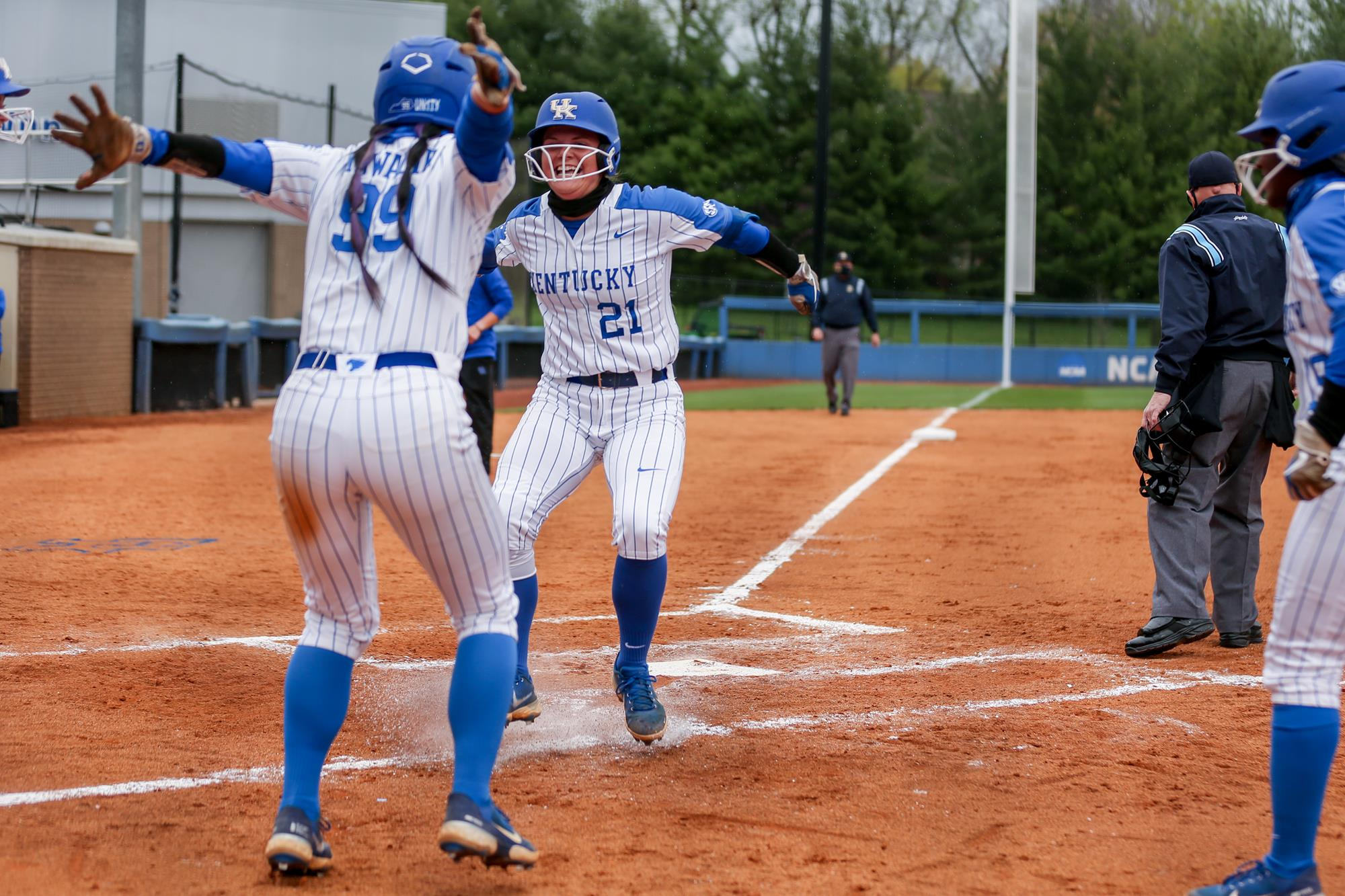 LEXINGTON, Ky. – Kentucky Softball players Kayla Kowalik and Erin Coffel were named to the 2023 National Fastpitch Coaches' Association All-Southeast Region Team, the organization announced Thursday afternoon. Kayla Kowalik was named the catcher of the first team with Coffel named the shortstop of the second team.
By being placed on the NFCA All-Region Teams, Kowalik and Coffel now become finalists for the prestigious placing on the NFCA All-American teams, announced in two week's time at the 2023 Women's College World Series in Oklahoma City. Kowalik was named an NFCA All-American in 2021 with Coffel named an All-American in 2022, as the last two All-American's in program history.
Kowalik and Coffel were both voted First Team All-Southeastern Conference by the SEC's head coaches last week, as Kowalik earned the mark for the second time in her career, and Coffel earning the honor for the second time in her three-year Wildcat career to this point.
In 2023, Kowalik is hitting .450 this season with 44 runs scored, 77 hits, 10 doubles, three triples and a home run. She has caught in all but three games this year with only one error to her name and three passed balls, marking herself as one of the best catchers in the nation.
Coffel is hitting .427 with 56 runs scored in the 2023 season, as she has 50 total hits with 27 of those 50 connections coming as extra-base hits. On the year, she also leads the NCAA with 62 total walks and was a perfect 2-for-2 in swiping bases with 51 runs batted in.
For the latest on UK Softball, follow the Wildcats on Twitter and Instagram at @UKSoftball.