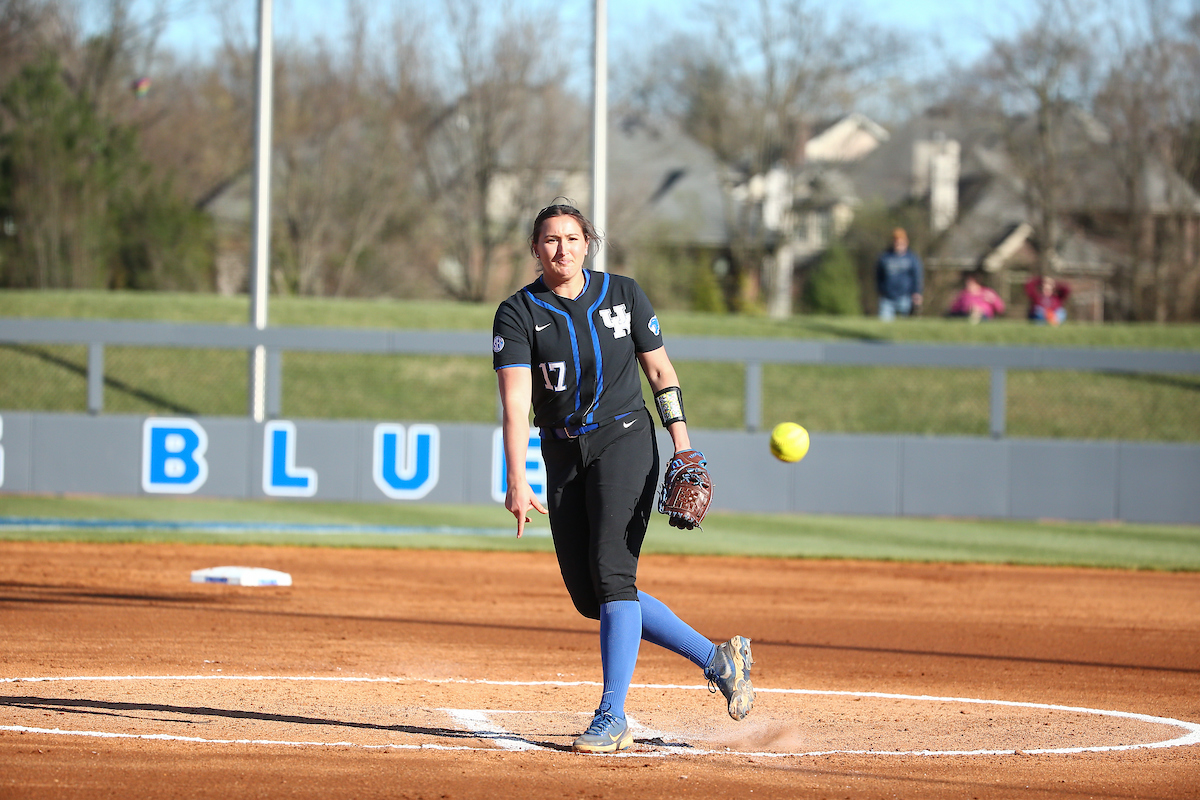 STARKVILLE, Miss. – The No. 22 Kentucky Softball team lost to Mississippi State 6-2 on Friday night at Nusz Park.
The Wildcats scored first in the top of the opening inning on an RBI single into left field by Kennedy Sullivan, who drove in a run for the third time in Kentucky's last four games to give UK the edge.
In the bottom of the second inning, Kentucky surrendered a pair of runs on back-to-back sacrifice flies from the Bulldogs and a home run in the third put the game out of reach.
The win for Mississippi State is the Bulldogs first in Southeastern Conference play since opening weekend and puts MSU three games above .500 on the year at 25-22 and 4-14 in league play. Kentucky falls to 28-16-1. The Wildcats are 8-11 in the SEC.
Game two of the series has been moved up by two hours to accommodate potential incoming weather to the Starkville, Mississippi area, and will now begin at 3 p.m. ET/2 p.m. CT on the SEC Network and the ESPN app.
Key Play 
The three-run home run from Brownlee gave the Bulldogs a 5-1 lead and was the key player in the game.
Key Player  
The key player for Kentucky was Kayla Kowalik, who went 3-for-4 in the game and accounted for three of the nine UK hits.
Key Stat 
Kentucky left six runners on base. Five of those were left in scoring position.
Run Recap 
After Kayla Kowalik singled, she advanced to third and scored on an RBI single by Kennedy Sullivan. UK 1, MSU 0
In the bottom of the second, Kentucky surrendered two runs on back-to-back sac flies. MSU 2, UK 1
MSU scored three times in the bottom of the third thanks to a home run to LF. MSU 5, UK 1
Kentucky got one run back in the sixth on a sac fly by Meeko Harrison to score Jenna Blanton. MSU 6, UK 2
MSU scored in the bottom of the sixth on a defensive error. FINAL – Mississippi State 6, Kentucky 2
For the latest on UK Softball, follow the Wildcats on Twitter and Instagram at @UKSoftball.