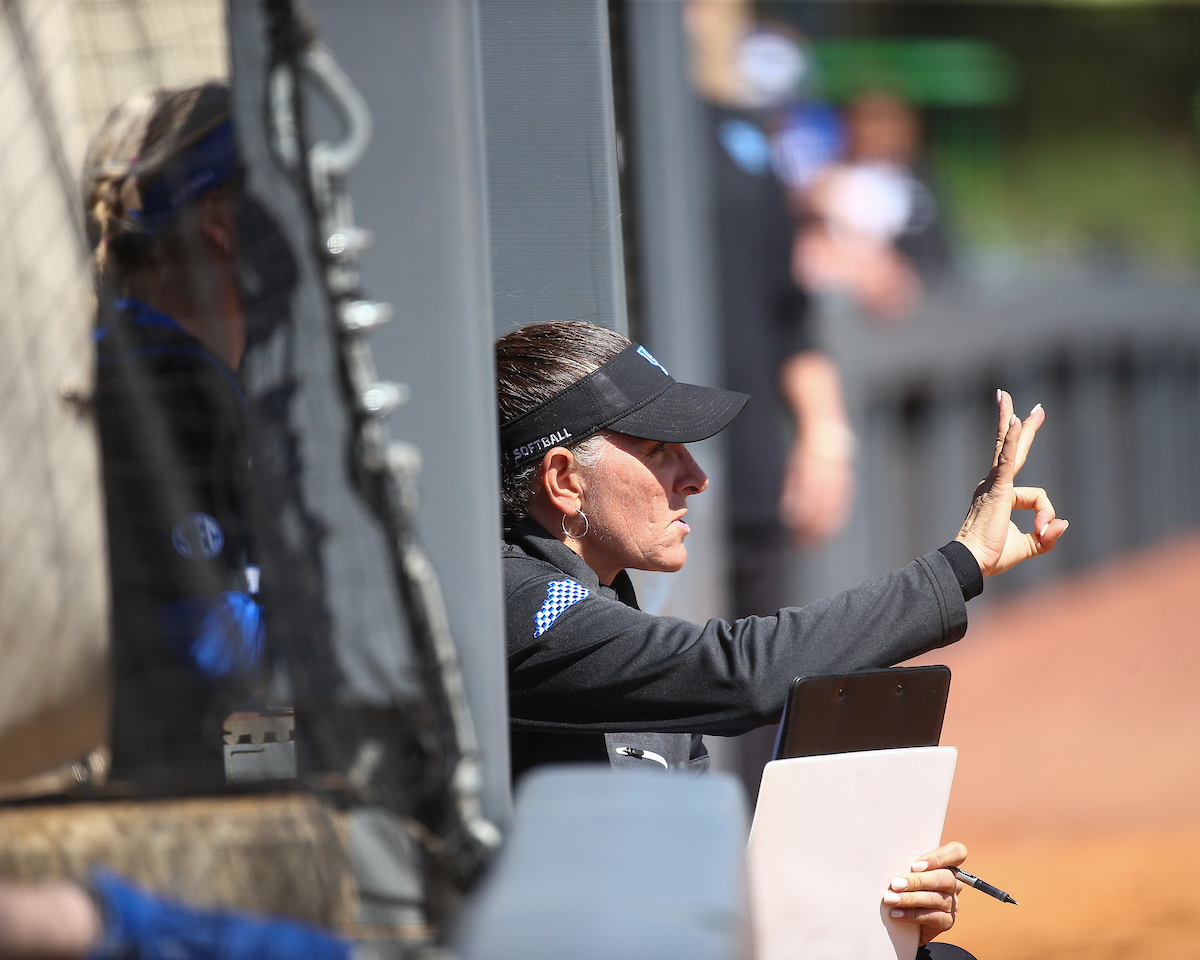 ATHENS, Ga. – The No. 10 Georgia Bulldogs scored four runs in the bottom of the first inning thanks to a two-out grand slam and used that to bolster its efforts Saturday afternoon to take the opening game of the three-game series, 9-5.
Kayla Kowalik and Vanessa Nesby both had two-hit games on Saturday afternoon as the Wildcats recorded eight hits in the game. Erin Coffel hit a double in the game, one of three extra-base hits in the game for the Wildcats.
Kentucky with the loss falls to 21-8-1 on the season and is 4-3 in the Southeastern Conference this season. Georgia improves to 28-6 and is now 8-1 in the SEC with eight-straight conference wins.
Game two of the three-game series will be Saturday at 6 p.m. ET on SEC Network with Eric Frede and Madison Shipman on the call from Athens.
Key Play
The grand slam in the first inning for the Bulldogs was the key play in the game.
Key Player
Kayla Kowalik was the key player in the game, going 2-for-3 with a single, double and a walk in four plate appearances.
Key Stat
Four different players for UK had an RBI in the game.
Run Recap
Georgia scored four in the bottom of the first inning thanks to a grand slam with two outs off the bat of Sydney Kuma to take the early lead in the game. UGA 4, UK 0
In the top of the second inning, Kentucky's Taylor Ebbs got on base thanks to a Georgia error in the outfield and an RBI single by Margaret Tobias through the right side scored Ebbs to give UK its first run of the game. UGA 4, UK 1
In the top of the third, UK cut into the lead even more thanks to an RBI double off the bat of Grace Lorsung to score Vanessa Nesby. UGA 4, UK 2
Georgia scored four runs thanks to two home runs in the bottom of the third inning to extend the lead. UGA 8, UK 2
Vanessa Nesby recorded a two-RBI single and Erin Coffel roped an RBI double into left to score three runs and pull the Wildcats to within a trio in the top of the fourth inning. UGA 8, UK 5
Georgia used a play with two UK errors in the sixth to score its sixth-inning run. FINAL – Georgia 9, Kentucky 5
For the latest on UK Softball, follow the Wildcats on Twitter and Instagram at @UKSoftball.