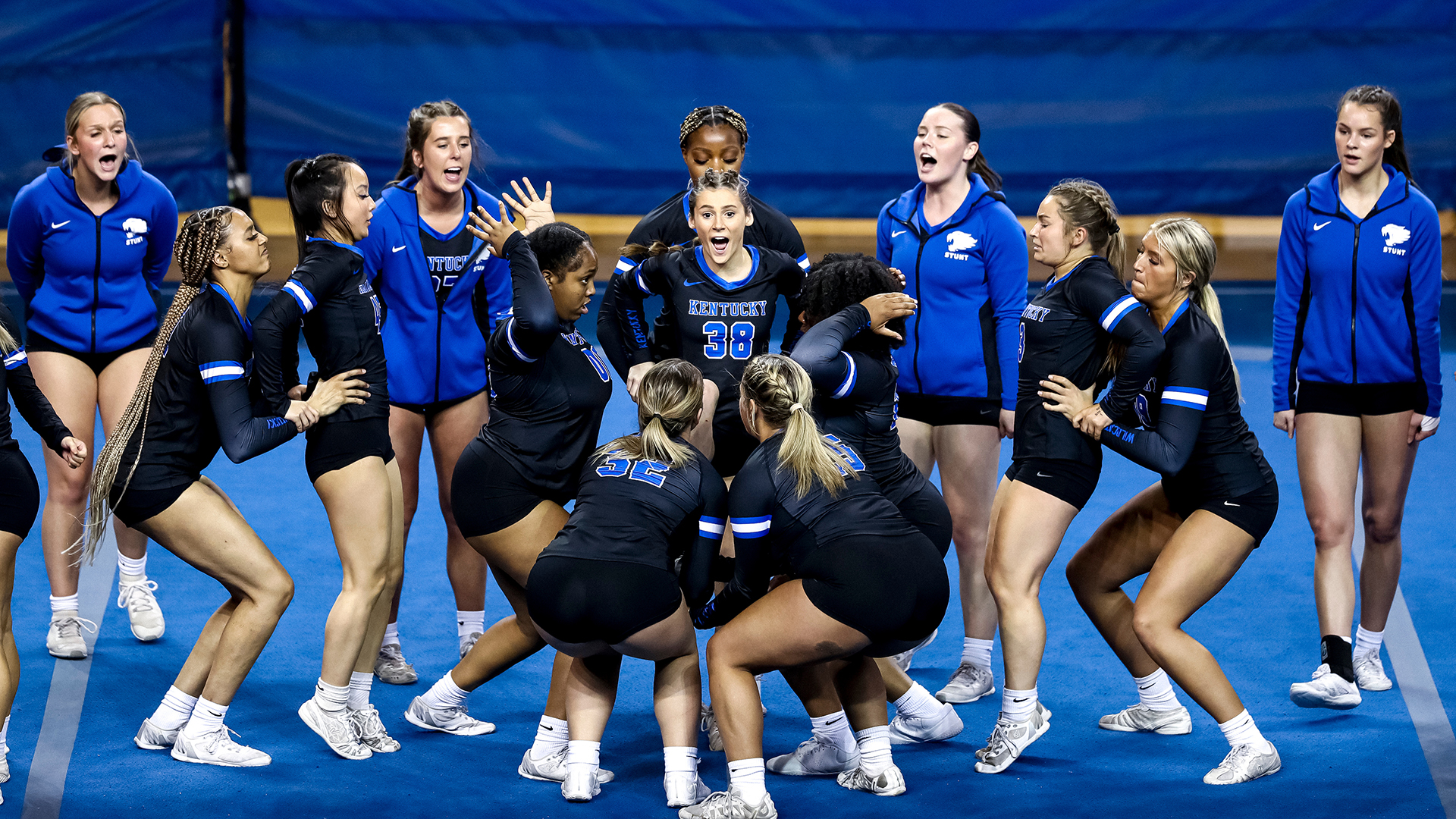 COSTA MESA, California – The Kentucky STUNT team dropped a pair of games on Wednesday in California. Kentucky lost to Vanguard 21-8 in the first game, then fell to Concordia Irvine 21-13 in the nightcap.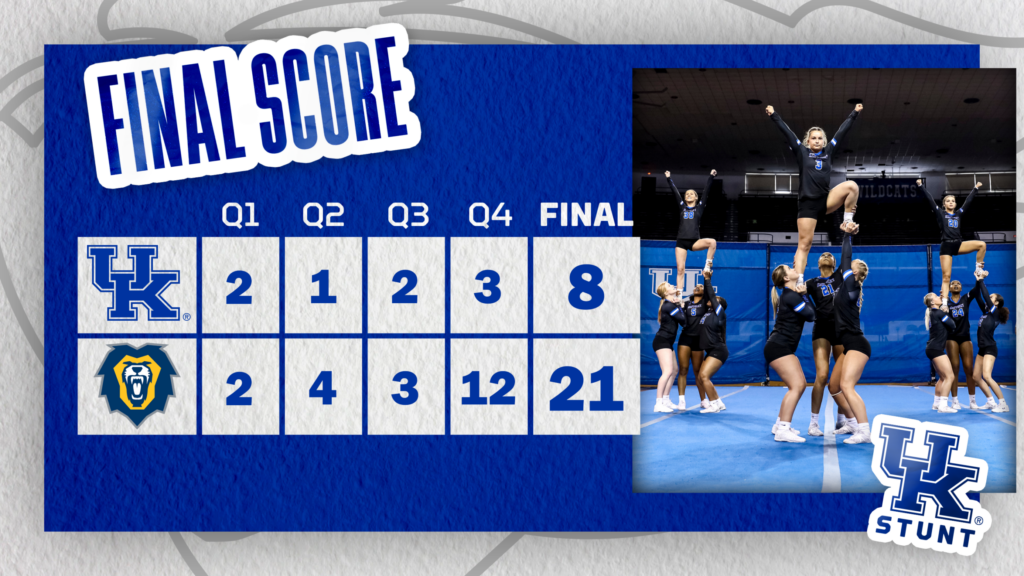 In game one, Vanguard scored the first two points of the game to grab the early advantage. Kentucky answered with the next two points and the teams were tied 2-2 after one quarter.
Vanguard had a strong second quarter, scoring four points compared to just one for the Cats. The Lions held a 6-3 lead at the half.
In the third quarter, Vanguard scored first and the teams tied the second point. Kentucky grabbed the third point but Vanguard won the final point of the quarter and led 9-5 with one period remaining.
In the final stanza, the Lions put the game away, scoring 12 points compared to just three for the Cats.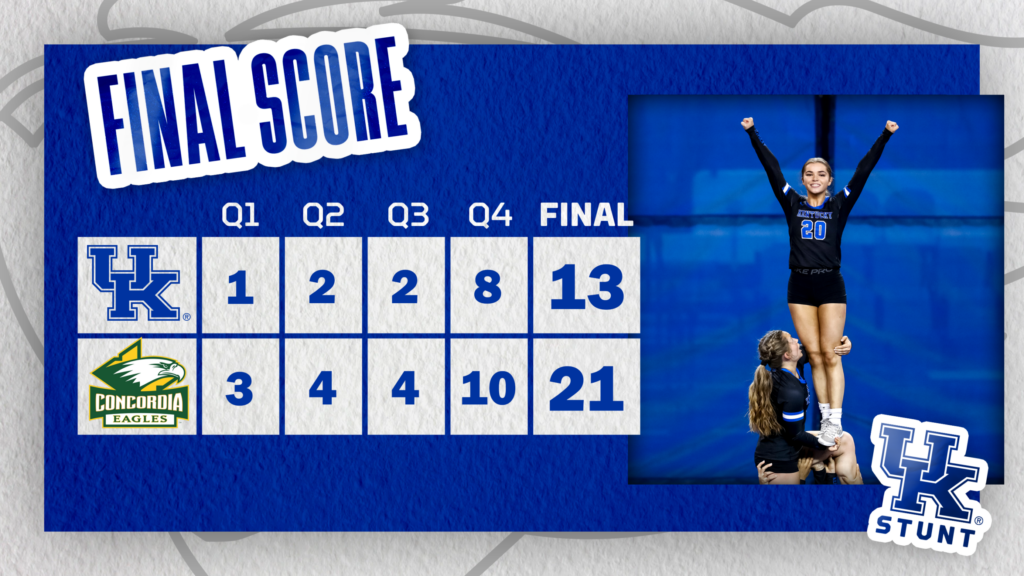 In game two, Concordia Irvine scored first before UK evened the score at 1-1. The Golden Eagles would grab the final two points of the quarter to lead 3-1 after one period of play.
The second quarter started with a tied point, followed by two consecutive points for Concordia Irvine. The final point of the quarter was tied and the Golden Eagles led 7-3 at the half.
In the third period, the first point was tied and the second point went to the Golden Eagles. The third point was tied as well, with the final point going to Concordia Irvine, giving the Golden Eagles an 11-5 advantage with one quarter remaining.
Concordia Irvine closed out the game with 10 points in the final quarter, compared to eight for the Cats.
Kentucky returns to action on Friday in the Cal Baptist Tournament in Riverside, California. Kentucky plays Hope International at 5:55 p.m. ET, followed by a matchup with Cal Poly at 8:40 p.m. ET.