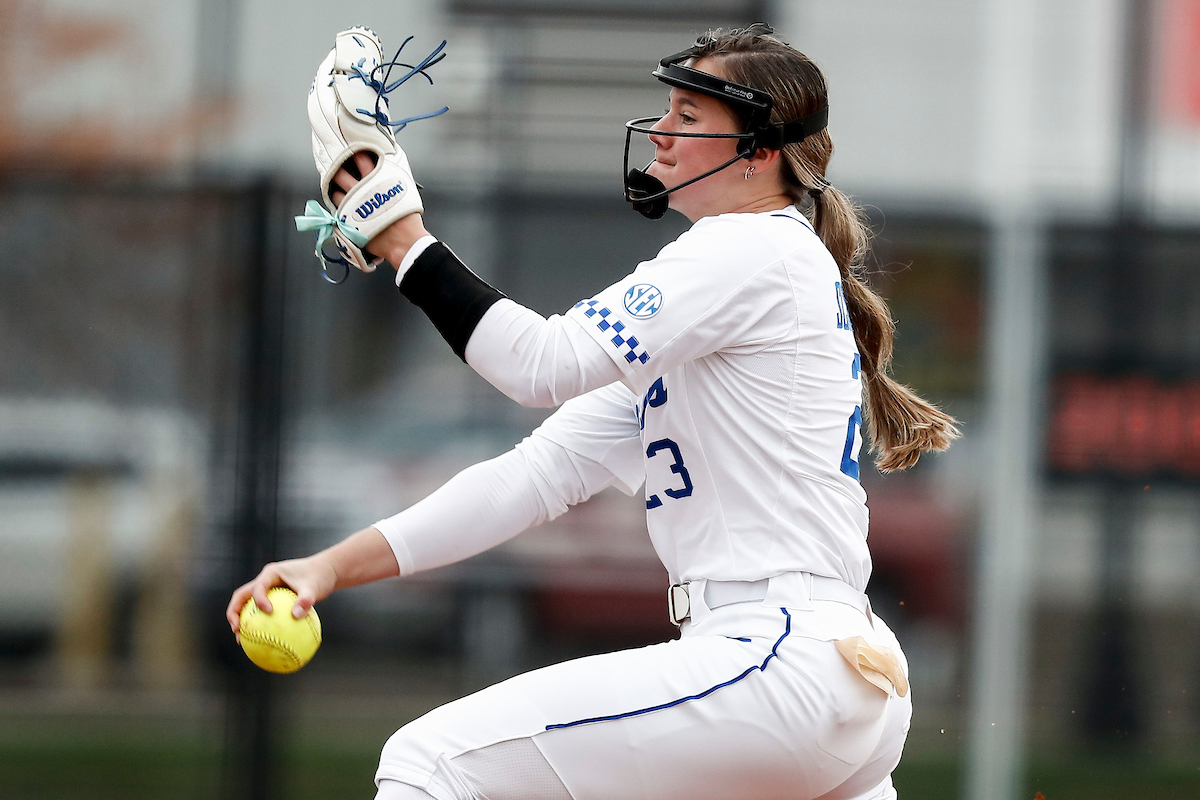 LEXINGTON, Ky. – Kentucky Softball pitcher Stephanie Schoonover won her first-ever Southeastern Conference weekly award Monday morning, being named the SEC Pitcher of the Week after her stellar performances this weekend.
Schoonover went 2-0 this week with a save added in, as she pitched 16.2 innings across three games. Schoonover pitched two complete-game shutouts against (RV) McNeese and No. 22 North Texas, including a no-hitter while setting a new school record with 18 K's in a single game. The junior came in to record a save vs. Sam Houston State, where she struck out five batters in just 2.2 innings.
The 11 K's for Schoonover were a new career-high for the Dothan, Alabama native on Friday before she shattered that and the school record Saturday night in her 18 strikeout no-no vs. the Mean Green. Schoonover allowed just two hits on the entire weekend and has put up a current streak of 11.2 innings without allowing a hit.
No. 15 Kentucky will play at Loyola-Marymount on Tuesday at 3 p.m. ET/Noon PT on the WCC Sports Network before making the trip into Palm Springs for the annual Mary Nutter Collegiate Classic over the weekend.
For the latest on UK Softball, follow the Wildcats on Twitter and Instagram at @UKSoftball.