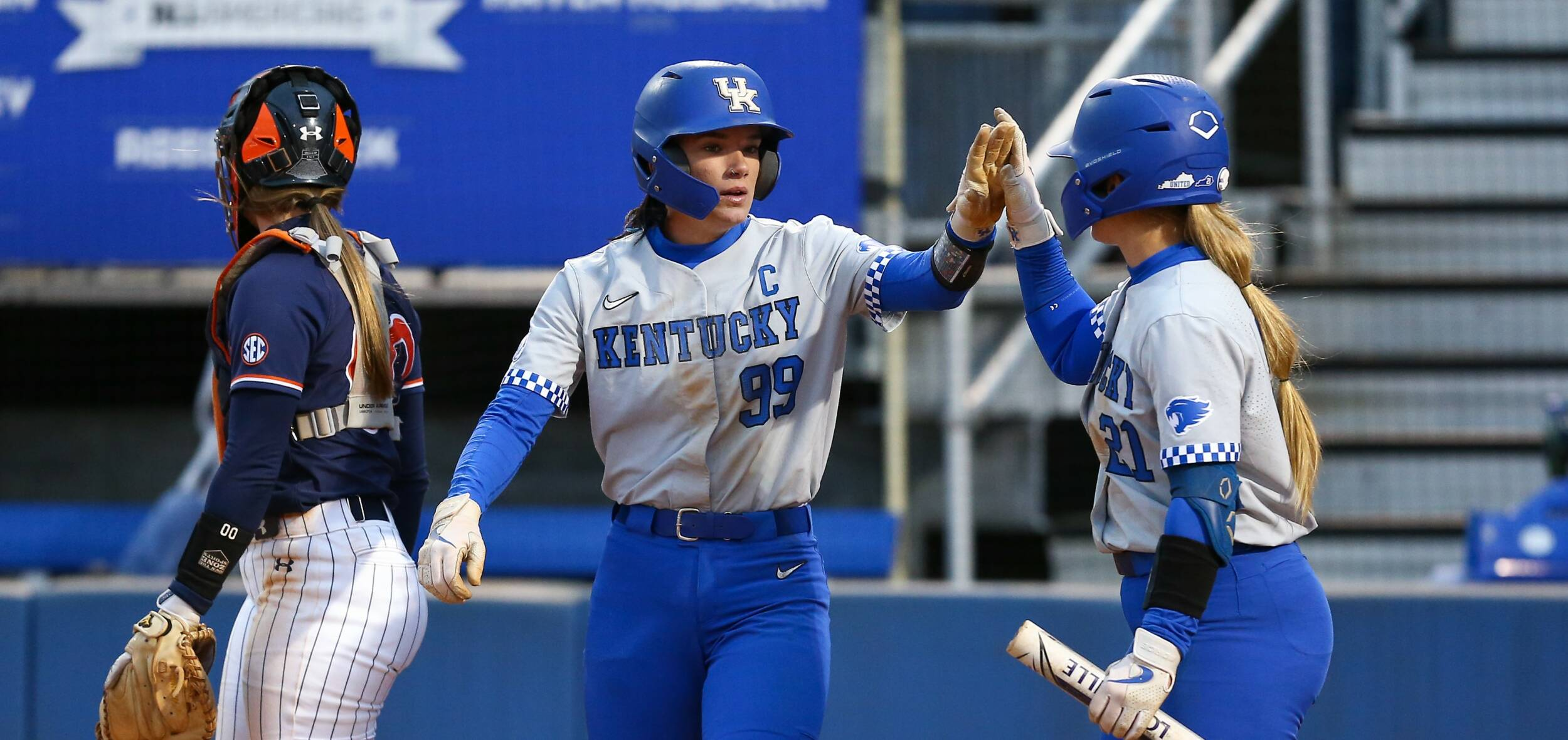 Kayla Kowalik had a decision to make after last season. Would she come back for her COVID year of eligibility or would she leave the University of Kentucky and begin her career.
Turns out, the decision had been made long ago.
"The minute COVID hit and they were like 'we're going to give these athletes opportunities back', I was like 'hey Coach (Rachel) Lawson, I'm coming back'," Kowalik said. "I knew immediately that I wanted that year back and I knew that I wanted to pursue my MBA and extend my education. But I knew immediately that I wanted to stick around softball and specifically Kentucky softball and our staff."
To no one's surprise, Lawson welcomed the news that her All-American catcher would be coming back.
"She came into my office and said 'hey, I'm going to go to grad school'. She kind of didn't give me a choice," Lawson said with a laugh. "I said 'sure, that sounds like a plan'. But her commitment to this school is, you're never going to find an athlete that is more committed than Kayla is to Kentucky."
Kowalik returns for her fifth season, knowing that this truly will be her last year wearing the blue and white.
"It's my actual last year," Kowalik said. "It feels more sentimental, taking in a lot more opportunities and taking in the memories."
Kowalik's name is littered throughout the Kentucky record book. She's second in career hits (273) and needs just 13 to overtake Leslie Kwiatkowski. She's first in career batting average (.419) by 30 points. She's first in career triples (21) and runs scored (214). She's fourth in career total bases (406) and sixth in career stolen bases (65).
And while Kowalik enjoys the individual accolades, when asked about her expectations for this year, she immediately talked about the team.
"I think my expectations are high. I expect a lot from our team," Kowalik said. "We're really young but I think that our young players can step up and fill some big shoes."
Lawson knows that Kowalik loves what she does on the field.
"If you know Kayla, you know she loves softball," Lawson said. "That's what makes people great, they have a lot of passion for it. And the other thing, she's committed to the University of Kentucky. When someone is committed at the level she is committed, I think you have something special."
Kowalik has been good since she arrived on campus. But Lawson knows that her catcher has become more of a leader and has learned how to work with the UK pitching staff.
"Now, she has figured out how to talk to them, how to manage the staff," Lawson said. "That's something that's been really helpful this year and I think it's helped our staff grow and I think it will help us on opening day. She's grown up a lot. She's always been incredibly mature for her age. But this year, I feel like she's hit a new gear."
Kowalik's easy decision to return will boost the Cats in 2023.