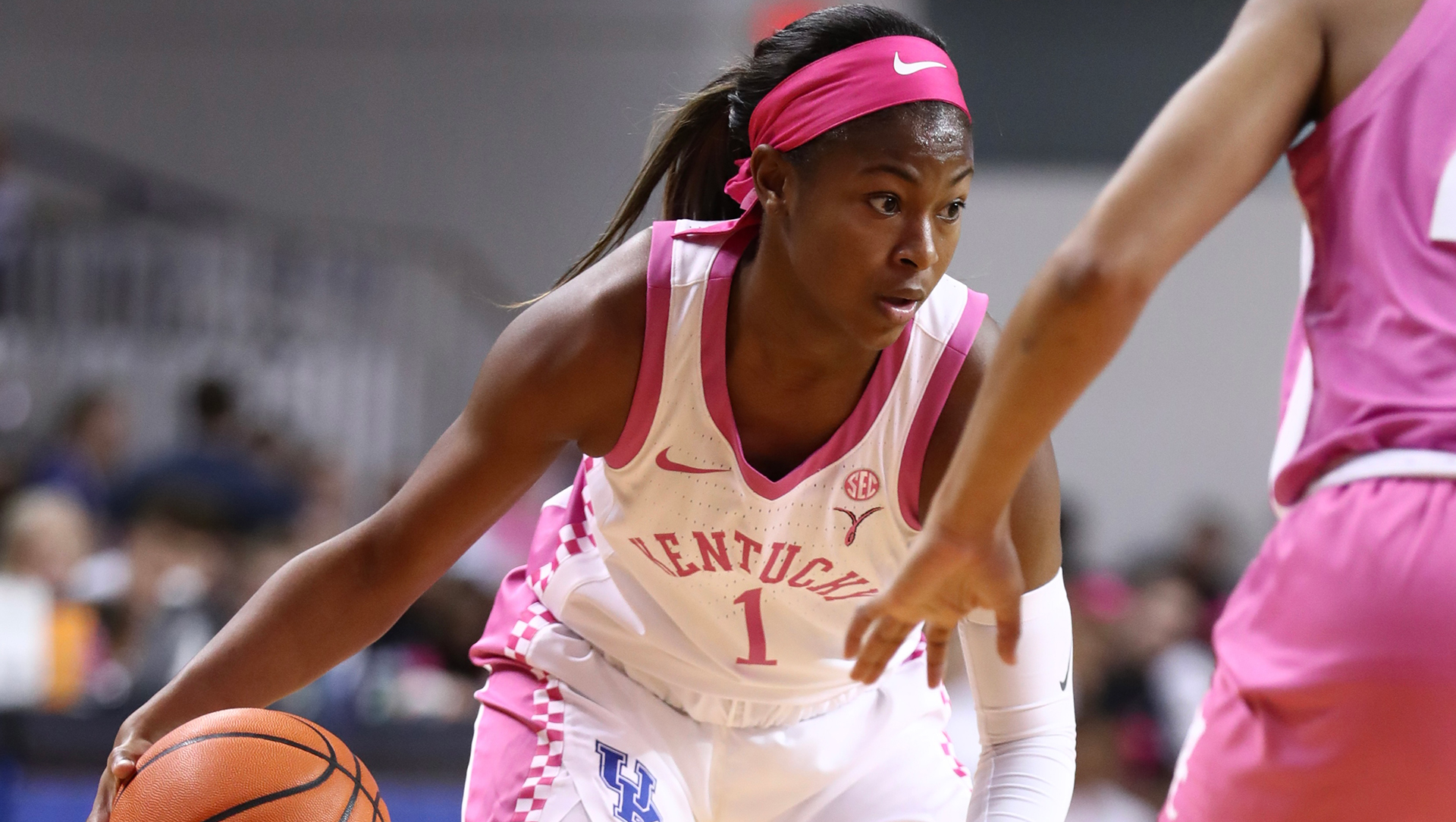 February 9, 2023 - 08:56 PM
Kentucky Falls to Alabama on Thursday
LEXINGTON, Ky. – Jada Walker scored 15 points but the Kentucky women's basketball team lost to Alabama 72-65 on Thursday night at Memorial Coliseum.
Kentucky (10-13, 2-9 SEC) got 14 points from Robyn Benton and 11 from Maddie Scherr in the game. Adebola Adeyeye had nine points and nine rebounds for the Cats before fouling out late.
Alabama won Thursday's game due to three-point shooting. The Tide hit 13 of 28 from behind the arc, while Kentucky hit seven of 21 from three-point land.
Both teams came out shooting the ball well, with Alabama hitting four of its first six shots and Kentucky hitting four of its first seven. However, the Tide cooled off near the end of the period, missing their final 10 shots from the floor, allowing Kentucky to go on a 9-0 run. The Cats led 20-15 after 10 minutes of play.
That run would continue early in the second quarter, as the Cats scored the first six points of the period to extend the lead to 26-15 and force and Alabama timeout. When the Crimson Tide did finally get on the board, they scored in bunches, hitting three consecutive three-pointers to cut the UK lead to 26-24 with 4:40 left in the half. The teams would play even for the rest of the half and UK would lead 33-31 at the break.
Kentucky started out slowly in the third quarter, missing its first five shots from the floor. Meanwhile, Alabama hit two of five, including a three, to mount a 7-2 run, taking a 38-35 lead in the process. Overall, it was a 17-4 run for Alabama, giving the Tide a 48-39 lead late in the third. Alabama led 49-42 lead after three periods.
In the fourth quarter, Alabama would extend its lead to as many as 15 points before the Cats made a late run. Trailing by 13 with less than three minutes left, Kentucky scored seven in a row to get within six, 65-59, with 59 seconds to play. UK would close the gap to five, 70-65, on a Benton three with 20 seconds remaining but the Cats would get no closer.
Alabama (18-6, 7-4) got 22 points from Brittany Davis.
Kentucky returns to action on Monday night, visiting Oxford to take on Ole Miss. Tipoff is set for 7 p.m. and the game can be seen on the SEC Network.