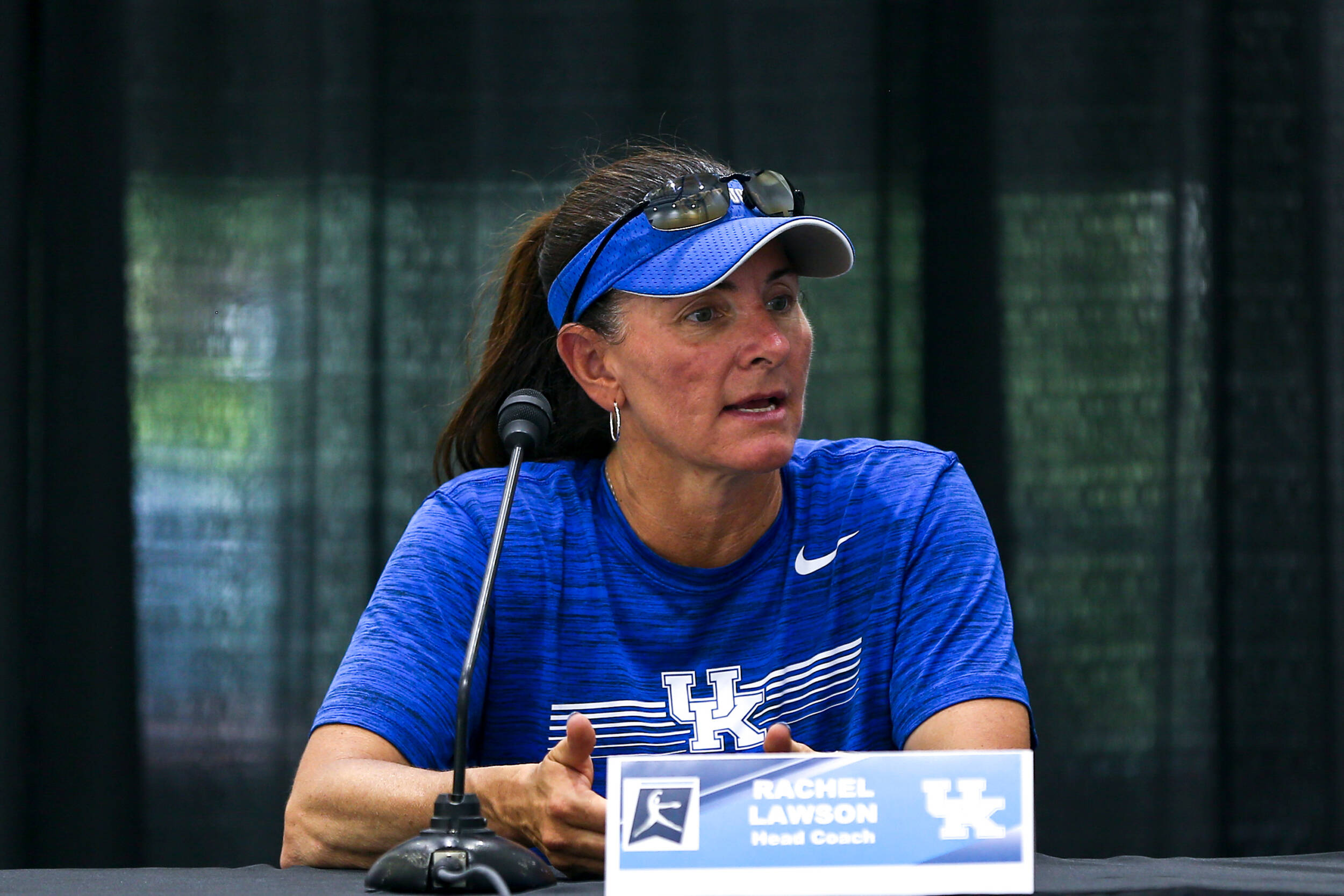 LEXINGTON, Ky. – The Kentucky Softball program has been selected for 12 nationally televised games in the 2023 season, the Southeastern Conference and ESPN/Disney announced on Wednesday afternoon. The 12 regular season games to air on linear television sets a new record for the Wildcats.
UK will air on the SEC Network six times, ESPNU three times and on ESPN2 three times, as well. Eleven of the 12 national-TV appearances for the Wildcats will be SEC games with the lone exception being the annual on-campus game against Louisville, March 29 at 6:30 p.m. ET live on ESPNU.
The first linear game to appear on TV in 2023 for Kentucky is on SEC opening weekend against the Missouri Tigers on the road, March 11 and 12 with both games schedule for 2 p.m. ET start times live on SEC Network.
All in all, seven of the eight SEC series that Kentucky is playing in will have at least one game appear on an ESPN linear network.
Kentucky will again appear in the SEC Network Series of the Week that gets flexed to a Saturday/Sunday/Monday cadence with UK's trip to Athens, Georgia moved into that slot. The Wildcats and Bulldogs will play on April 2 at 6 p.m. ET on SEC Network before the series finale at 7 p.m. ET on Monday, April 3 live on SEC Network's 'Mic'd Up Monday', which returns for a fourth season in 2023.
Half of the televised games will be home games, as UK will have the national television audience eyes descending on John Cropp Stadium for games against Louisville, Tennessee, Arkansas and Florida.
All home games and SEC games that were not picked up by national linear television will be streamed live on SEC Network+ and the ESPN app. Additionally, SEC Network, ESPN2 and ESPN will have every pitch of the 2023 SEC Softball Tournament from Bogle Park in Fayetteville, Arkansas from May 9-13.
2023 Kentucky Softball National Television Schedule
March 11 – @ Mizzou – 2pm ET (SEC Network)
March 12 – @ Mizzou – 2pm ET (SEC Network)
March 29 – LOUISVILLE – 6:30pm ET (ESPNU)
April 2 – @ Georgia – 6pm ET (SEC Network)
April 3 – @ Georgia – 7pm ET (SEC Network)
April 9 – @ Ole Miss – 4pm ET (ESPN2)
April 15 – TENNESSEE – Noon ET (SEC Network)
April 16 – TENNESSEE – 2pm ET (ESPN2)
April 22 – ARKANSAS – 6pm ET (ESPN2)
April 29 – @ Miss. St. – 5pm ET (SEC Network)
May 6 – FLORIDA – 3pm ET (ESPNU)
May 7 – FLORIDA – 2pm ET (ESPNU)
For the latest on UK Softball, follow the Wildcats on Twitter and Instagram at @UKSoftball.