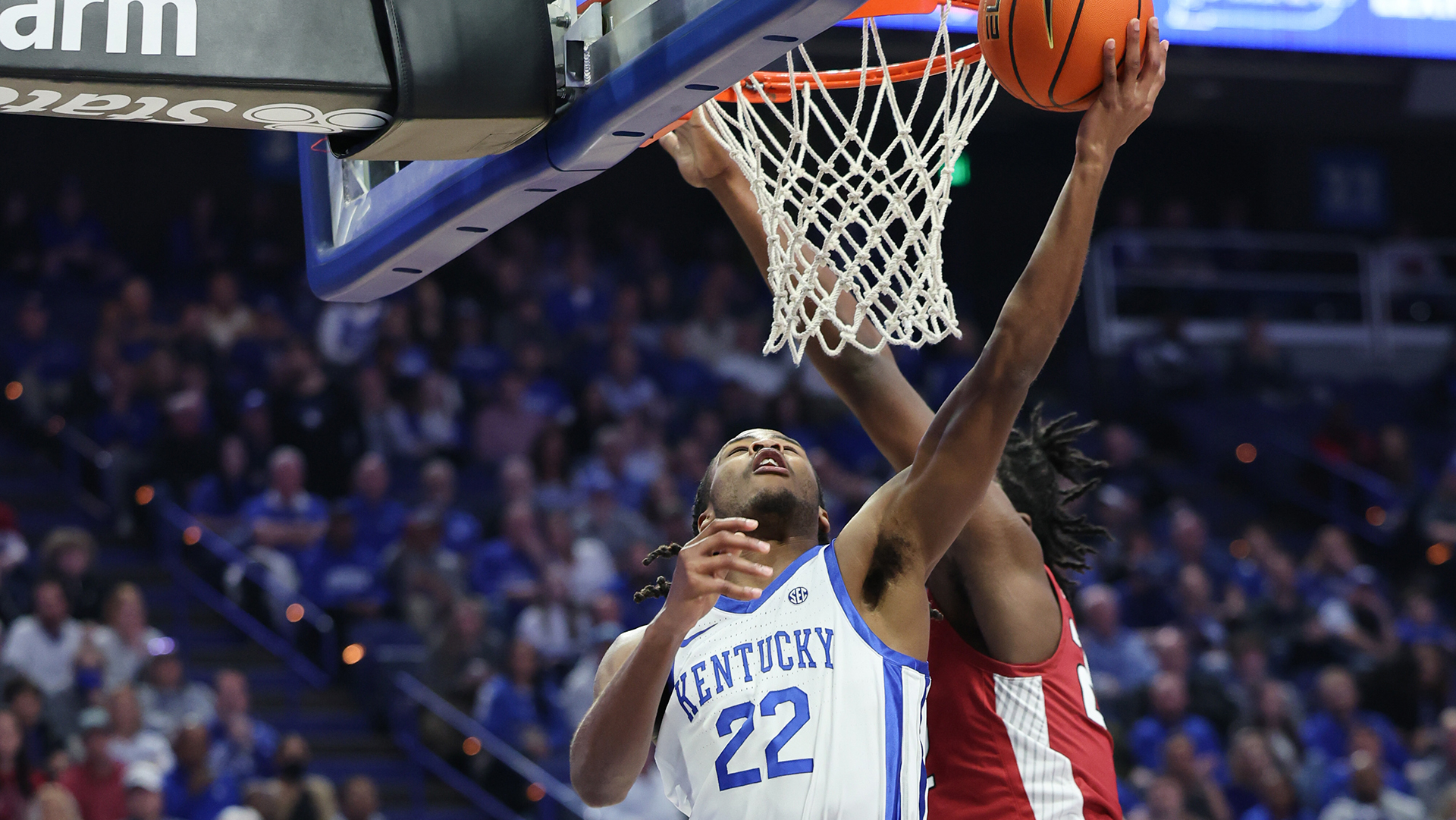 February 7, 2023 - 11:32 PM
Kentucky Falls to Arkansas on Tuesday
When Arkansas entered the Southeastern Conference more than 30 years ago, the battles between the Hogs and the Kentucky Wildcats were legendary. For about five years, the Cats and the Hogs were, perhaps, the best rivalry in college basketball.
Arkansas won the NCAA Tournament title in 1994, while Kentucky won it in 1996 and 1998. These were high-level teams playing high-level games, almost always at a frenetic pace.
Tuesday's game between the Cats and the Hogs at Rupp Arena had that kind of feel. Tons of athleticism on both ends of the floor, intense action and high emotions were all part of this contest.
In the end, it was Arkansas that made the most plays, as the Hogs topped the Cats 88-73 in a key SEC matchup.
Kentucky (16-8, 7-4 SEC) got big games from freshmen Chris Livingston and Cason Wallace on Tuesday. Wallace had 24 points, five assists, three rebounds, three steals and two blocked shots. Livingston had 13 points and five rebounds.
The Cats also got 11 points from both Antonio Reeves and Jacob Topping, who also had eight rebounds. Oscar Tshiebwe was held to seven points and seven rebounds in the game.
Arkansas (17-7, 6-5) had balance in its scoring attack, with five players scoring in double figures. Ricky Council IV led the Razorbacks with 20 points, while Anthony Black added 19. Davonte Davis and Makhel Mitchell each had 15 and Jordan Walsh added 13.
The Razorbacks shot a sizzing 72 percent (18 for 25) in the second half to pull away for the win.
Kentucky returns to action on Saturday, visiting Georgia in an SEC matchup. Tipoff is set for noon ET and the game can be seen on ESPN.