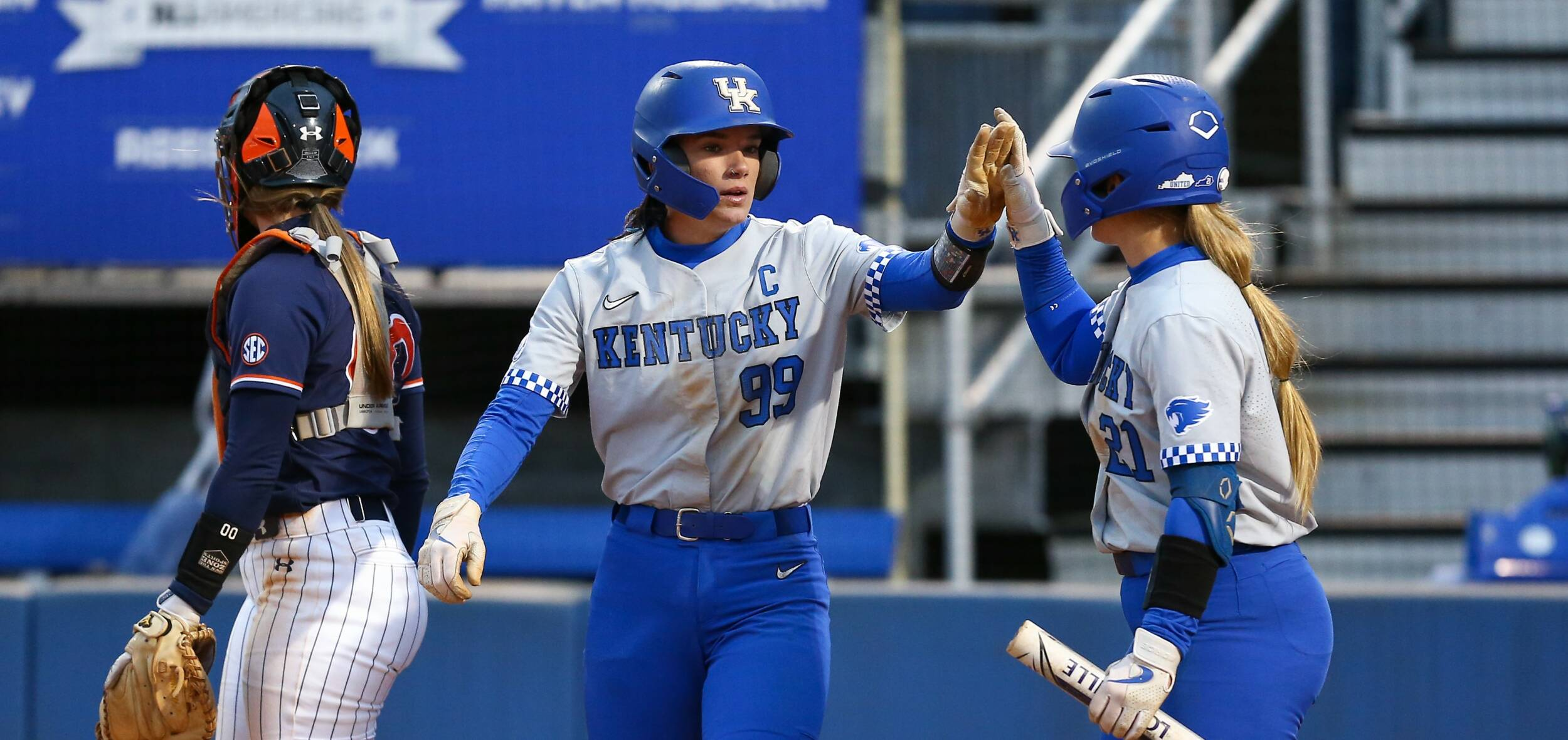 LEXINGTON, Ky. – Kentucky Softball senior Kayla Kowalik and junior Erin Coffel were both placed on the USA Softball top-50 player of the year watch list, the organization announced Wednesday afternoon. It is the first time in program history that two players from UK have been named to the list.
Voted on by media and head coaches making up USA Softball, the list serves as a starting point for the national player of the year conversation. Each voting member is to consider the top-50 watch list at the start of the season with the list cut down as the season progresses into a final three and ultimately the NPOY award given out at the 2023 Women's College World Series.
The Southeastern Conference (SEC) leads the athletic conferences with 18 athletes included followed by the Big 12 Conference with 11. In addition to crowning the USA Softball Collegiate Player of the Year, USA Softball is now in its 21st season of presenting the ESPN.com/USA Softball Collegiate Top 25 Poll which is announced on Tuesdays during the regular season.
Kowalik has hit over .450 in each of her last two seasons in Lexington and has been an All-Southeastern Conference performer in three of her four years in her time as a Wildcat. She was in the running for National Player of the Year in 2021, hitting .500 for the season, a new single-season high for the Kentucky Softball program.
Coffel became the sixth player in UK history to be named a National Fastpitch Coaches' Association All-American in 2023, serving as a representative on the second team. The Bremen, Indiana native was also First Team All-SEC, First Team All-Region and became the first player in UK history to win SEC Player of the Week two times in the same season in 2022.
Kentucky begins its 2023 season on Friday, Feb. 10 at the NFCA Lead-Off Classic in Clearwater, Florida with a doubleheader against St. John's and Louisville. The tournament takes place at the Eddie C. Moore Softball Complex and tickets are on sale now.
For the latest on UK Softball, follow the Wildcats on Twitter and Instagram at @UKSoftball.