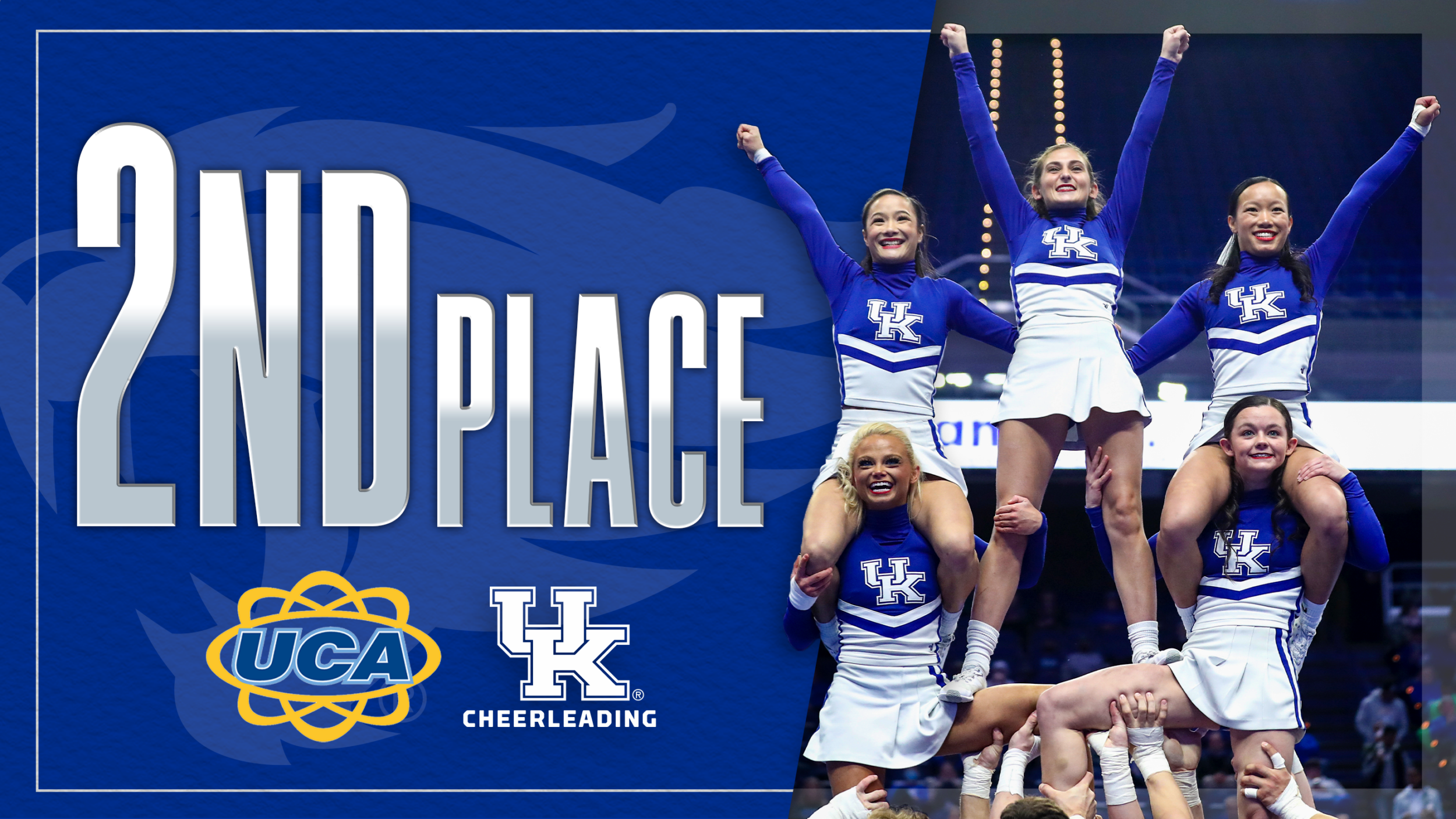 January 15, 2023 - 11:09 PM
Kentucky Cheerleading Finishes Second in UCA National Competition
LEXINGTON, Ky. – The University of Kentucky cheerleaders finished second in the nation in the Division 1A large coed division at the Universal Cheerleaders Association finals competition Sunday night in Orlando, Fla.
Kentucky entered Sunday's finals in third place, trailing Western Kentucky and Alabama. The Cats scored a 93.1 in the finals to climb into second, but South Florida scored a 93.4 to win.
Kentucky, which has won 24 national championships in program history, more than any other school in the history of the competition.
"I am so proud of these individuals who came together and made a strong team," said UK head coach Ryan Martin O'Connor. "The bond this team shares is truly something special and I wouldn't change a thing about the way we prepared this year."