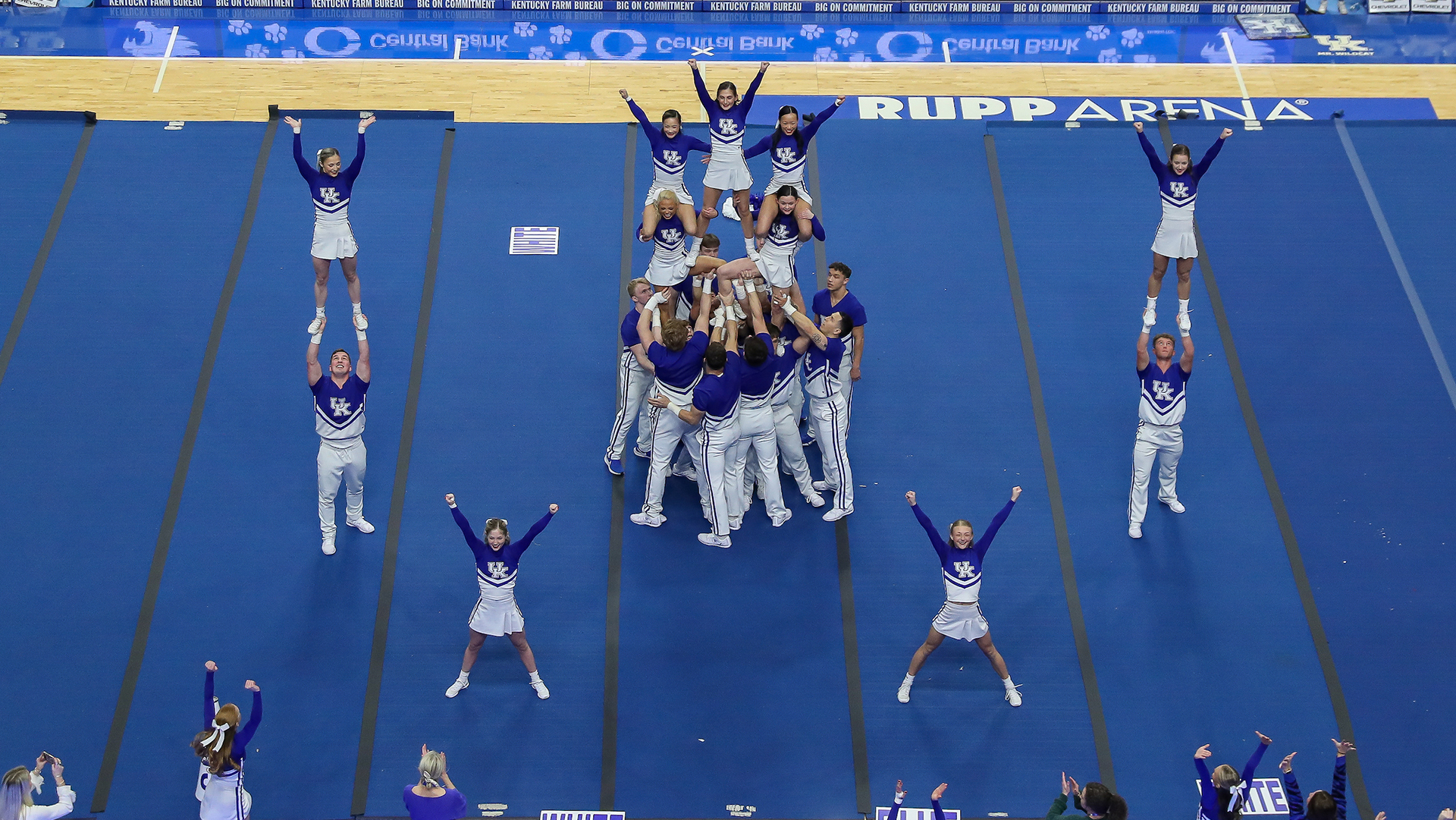 January 12, 2023 - 10:35 AM
UK Cheerleading to Compete in UCA National Competition
LEXINGTON, Ky. – The Kentucky cheerleading squad will compete in the Universal Cheer Association national championships beginning on Saturday in Orlando.
Kentucky will compete in the traditional Division IA large coed division, which UK has won 24 times.
The coed division will begin on Saturday with the Cats competing at 4:57 p.m. The finals will take place on Sunday and the winners will be announced at the conclusion of Sunday's competition.
Kentucky's 24 UCA national titles are more than all other schools combined. Kentucky finished eighth in 2022.
This will be UK's third competition under head coach Ryan Martin O'Connor, who took over the program in June of 2020.