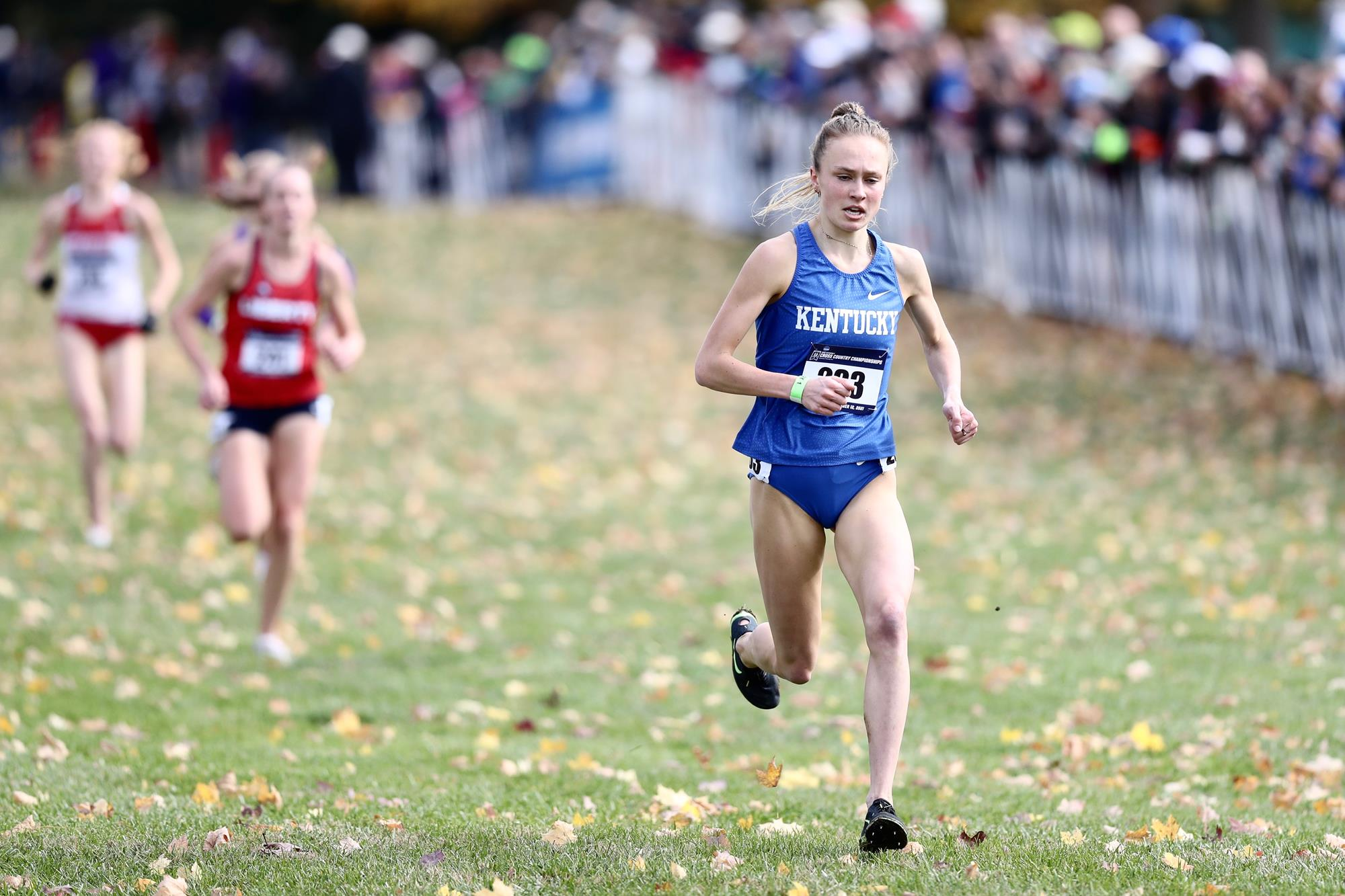 November 19, 2022 - 02:48 PM
Herman, Bockrath Complete Season at NCAA Cross Country Championship
STILLWATER, Oklahoma – Perri Bockrath and Tori Herman represented the University of Kentucky women's cross country team Saturday at the NCAA Championship Meet at Oklahoma State University.
Held at OSU's Greiner Family Course, Herman covered the 6,000-meter circuit in 20:19.0, finishing 56th in the elite field of 254 competitors.  Bockrath came in 118th with time of 20:44.4.
Saturday's action wrapped up a season of accomplishment for the Wildcat duo.  Herman, a junior from Hilton Head, S.C., was named All-Southeast Region by finishing fourth at the NCAA regional meet and earned second-team All-Southeastern Conference honors by finishing ninth at the league championship meet.
Bockrath, a senior from Centerville, Ohio, joined Herman as All-Southeast Region by finishing ninth at the NCAA regional meet.  More achievements this season included:
First-team All-SEC by finishing sixth at the league championship event
Won the North Alabama Showcase with a 5K time of 16:24.34 and was named SEC Co-Runner of the Week.
Earned SEC Co-Runner of the Week again by placing eighth at the Cowboy Jamboree
Won the Panorama Farms Invitational (Earlysville, Virginia) with a 5K personal best of 16:23.1.
With cross country complete, the Wildcats now turn their attention to the indoor track season, which begins December 3 in Louisville with the Commonwealth Collegiate Opener.