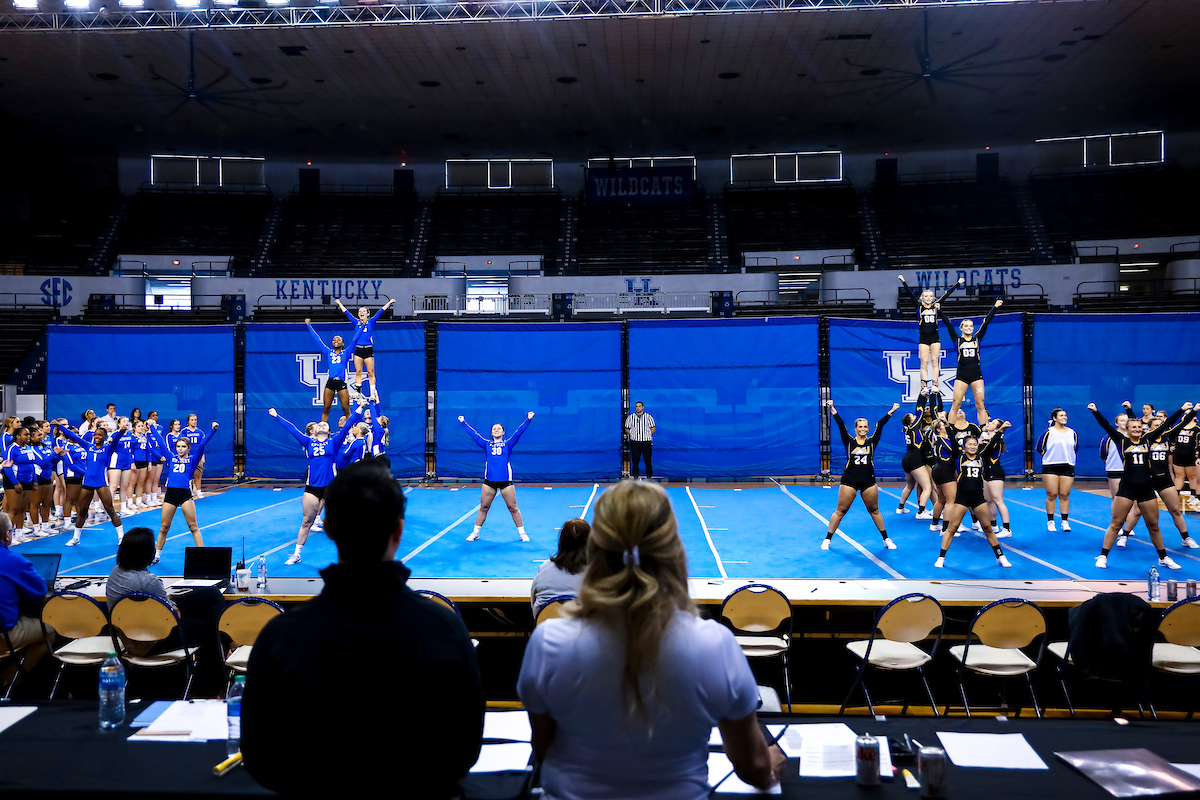 LEXINGTON, Ky. – After making the national tournament in its inaugural season in 2022, the Kentucky STUNT program has announced its 2023 schedule.
Fans can get their first look at the 2023 Cats when Kentucky hosts its Blue-White Scrimmage on Feb. 4. The regular season begins two weeks later when Kentucky visits the Dallas Baptist Tournament on Feb. 17 and 18.
Kentucky will host Ashland for a doubleheader on March 4. The following weekend, March 10 and 11, the Cats will host the Kentucky STUNT Bluegrass Classic. That event will feature seven of the nation's best STUNT teams in a round robin format.
The regular season will conclude with Kentucky participating in the California Baptist Tournament on March 24 and 25.
The date for the STUNT nationals has not yet been set, but the event is expected to be in late April in the Dallas area.
Kentucky went 7-7 last season, including a trip to the STUNT national tournament in April. The Cats had four All-Americans last year, including three who return this season (Izzy Holloway, Hannah Hohn and Karley Kalchbrenner).
"We are excited about our 2023 schedule," said UK head coach Blair Bergmann. "We have found a good balance between home games and road games, all while facing the best teams in the nation. This schedule will be instrumental in the development of our young team."
For more information about the UK STUNT team, visit https://ukathletics.com/stunt/.