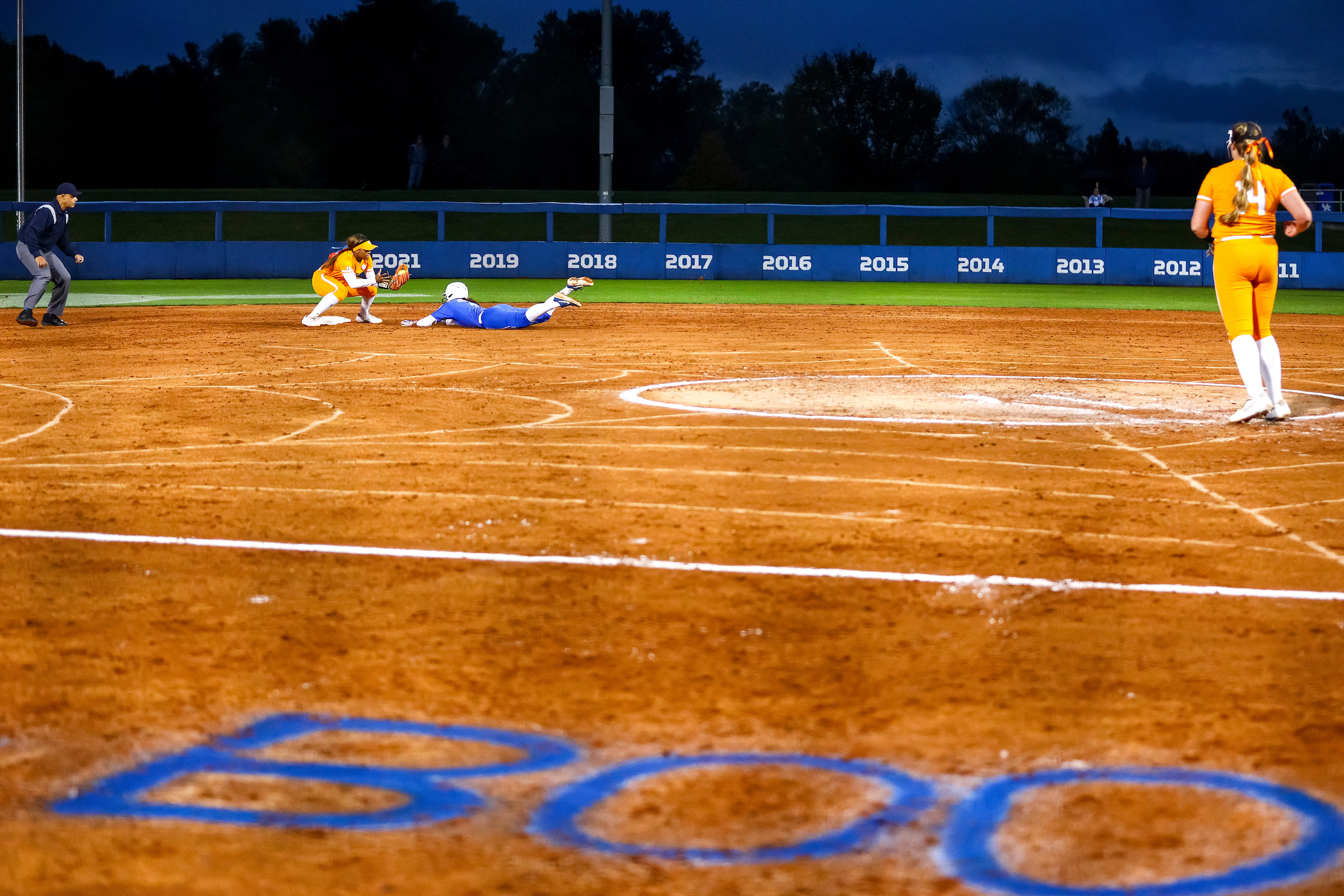 LEXINGTON, Ky. – The Kentucky Softball team will be hosting The Big Blue Boo 2 on Saturday, Oct. 29 at 6 p.m. ET with free admission at John Cropp Stadium.
After the wildly successful inaugural Big Blue Boo event in 2021, the event is returning for 2022 as Kentucky will play in-state rivals Louisville for this year's edition.
The 2022 edition will include a Halloween costume contest, limitless amounts of candy, games, BINGO, prizes, tent-or-treat, face painting and more. Fans are encouraged to come early to participate in the activities before the game starts.
After the game is over, the entire UK Softball team will sign autographs.
Additionally, UK Softball will be accepting canned foods upon entry as a donation for the Eastern Kentucky flood victims.
Doors to John Cropp Stadium will open at 4:30 p.m. ET with the game beginning at 6 p.m. ET as the fall season comes to a close for the UK Softball team.
There will be a staff meal provided for all UK Athletics' staff members and their families in a specially marked zone of John Cropp Stadium.
For fans who can't attend the game, it will be broadcasted live on SEC Network+ and the ESPN app.
For the latest on UK Softball, follow the Wildcats on Twitter and Instagram at @UKSoftball.