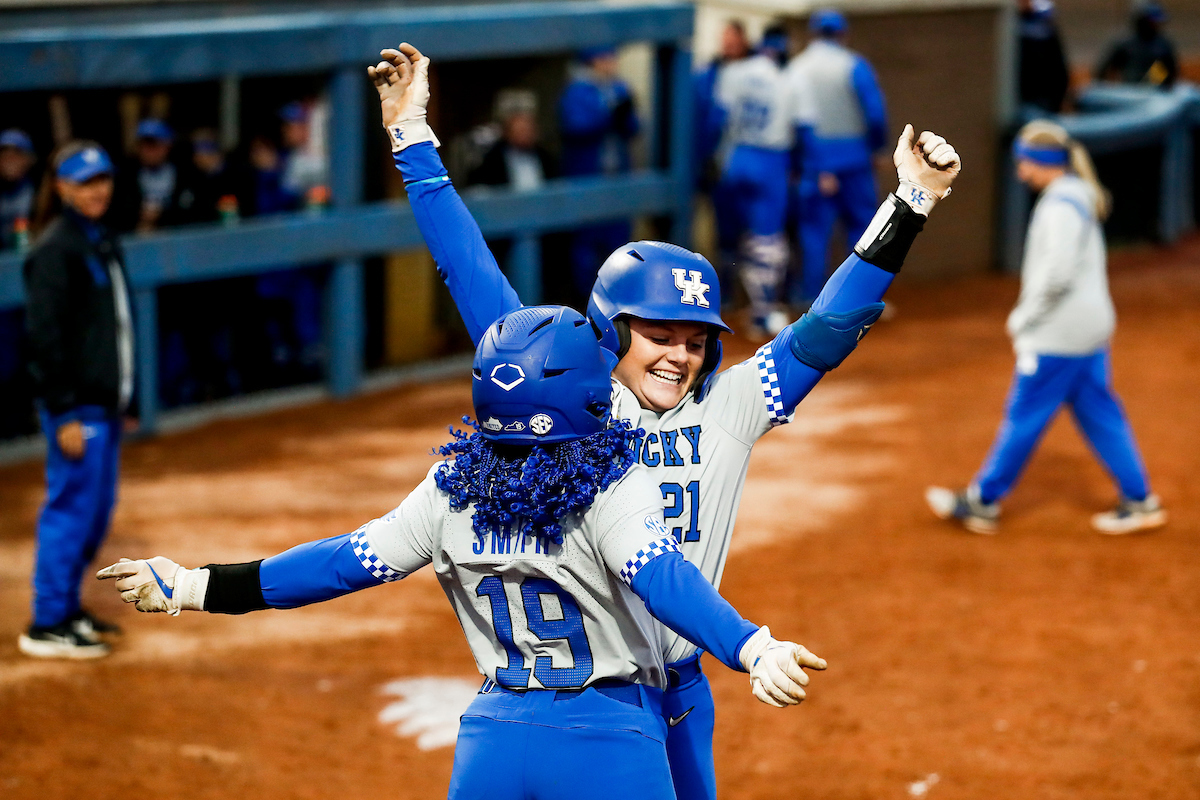 LEXINGTON, Ky. – The 2023 Southeastern Conference schedule was announced by the league office Thursday afternoon, with the Kentucky home schedule featuring some of the best teams in the conference heading to Lexington this spring.
The SEC season will again consist of eight three-game series with each team playing four home series and four road series across a nine-week stretch, with each team receiving a bye week.
Kentucky opens its 2023 SEC schedule in Columbia, Missouri against the Mizzou Tigers on March 10-12. UK opens its home schedule for league play against Texas A&M on March 24 with the series running through March 26 at John Cropp Stadium.
UK will then hit the road for back-to-back away series as the Wildcats travel south to face Georgia in the Classic City as the calendar flips to April on March 31-April 2 before a trip to Oxford over Easter Weekend from April 7-9.
Tennessee makes its first trip to Lexington since 2017 on April 14-16 as the border rivalry with the Lady Vols will write another chapter in the storied series at JCS before the two-time defending SEC champion Arkansas Razorbacks come to Lexington on April 21-23.
Kentucky will close out its road league schedule in Starkville against Mississippi State, who advanced to its first NCAA Super Regional in 2021 from April 28-30.
The two-time NCAA champion Florida Gators come to Lexington on May 5-7 to end the season. The Gators have not paid visit to the Bluegrass State since 2017, as this series of scheduling last took place during the COVID year of 2020.
The 2023 SEC Championship will be held in Fayetteville, Arkansas this season and hosted by the University of Arkansas at Bogle Park.
2023 Kentucky Softball SEC Schedule
March 10-12 – at Missouri
March 24-26 – TEXAS A&M
March 31 – April 2 – at Georgia
April 7-9 – at Ole Miss
April 14-16 – TENNESSEE
April 21-23 – ARKANSAS
April 28-30 – at Mississippi State
May 5-7 – FLORIDA
Fans should keep in mind that all listed dates are tentative. ESPN and the SEC will be announcing its Saturday/Sunday/Monday featured series soon which will effect dates. Times will be announced in conjunction with TV at a later date as the beginning of the season nears.
For the latest on UK Softball, follow the Wildcats on Twitter and Instagram at @UKSoftball.