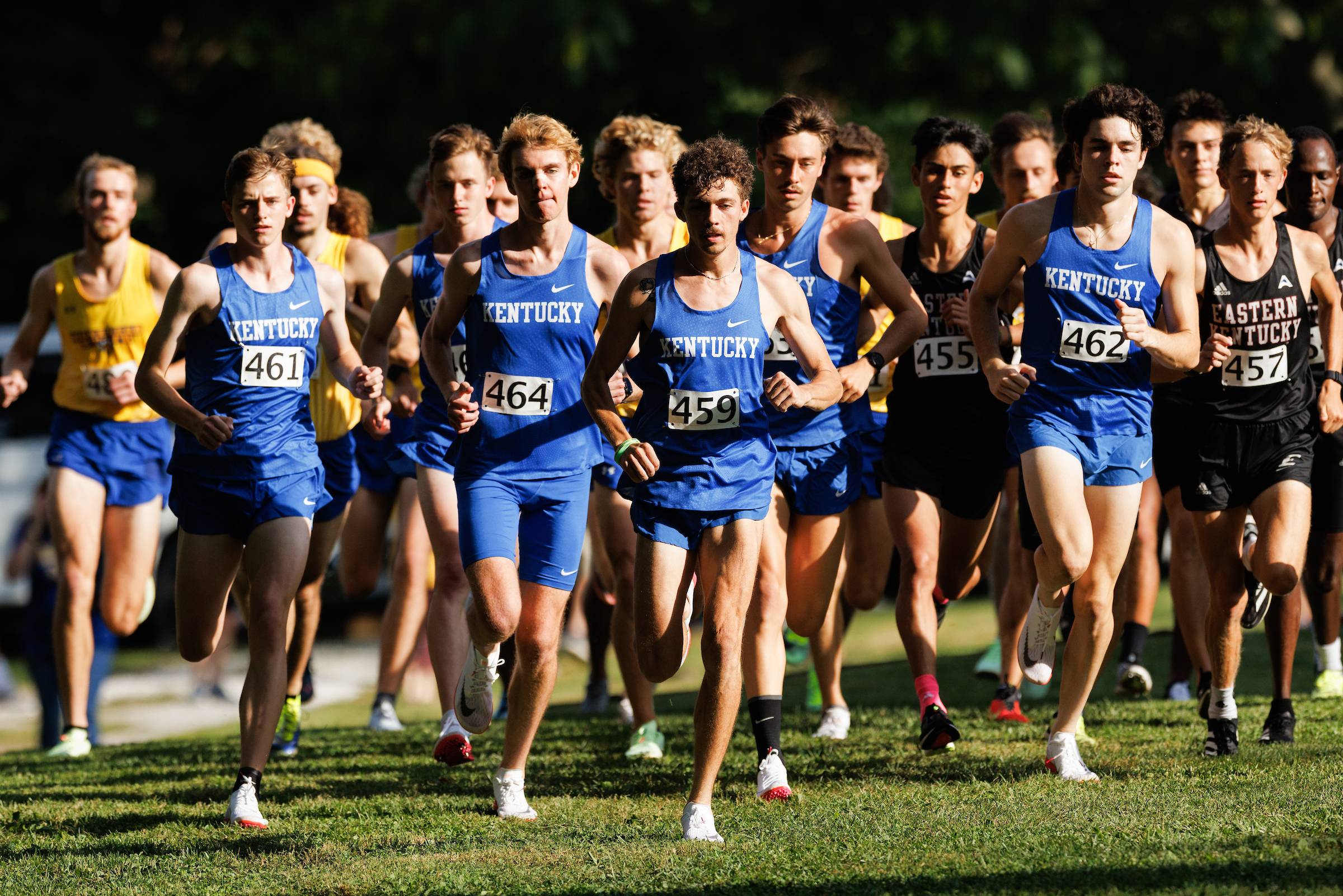 September 23, 2022 - 02:59 PM
Wildcats Take On Star-Studded Field at Cowboy Jamboree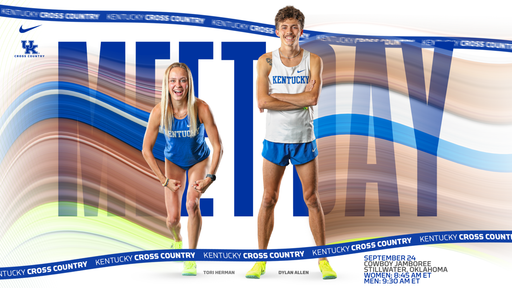 STILLWATER, Okla. – The Kentucky men's and women's cross country teams will take on a star-studded field Saturday morning at the Cowboy Jamboree hosted by Oklahoma State.
The Wildcat women open the action at 8:45 a.m. EDT (7:45 a.m. CDT in Stillwater) with a 6,000-meter run on the Greiner Family Course. The women's field of 24 teams features 12 squads ranked in the nation's top 30 by the United States Track & Field and Cross Country Coaches Association, including the No. 29-rated Wildcats.
The Kentucky men follow at 9:30 a.m. EDT (8:30 a.m. CDT in Stillwater) with an 8K run on the same course, which will be the site of the NCAA Championships in November.  Sixteen of the 27 competing teams are in the USTFCCCA national rankings.  The Wildcats are not ranked in the top 30 but are receiving votes.
"This will be a nationally competitive race, with a lot of teams thinking like we are – a preview of the NCAAs on the championship course," said Hakon DeVries, UK assistant coach who oversees the Wildcat cross country teams. "We are challenging ourselves against some of the best teams in the nation.  It's still early in the season but we won't shy away from the competition."
Eight UK women will run Saturday, including Perri Bockrath, Tori Herman, Kaylie Kenne, Ally Kruger, Mollie Roden, Jenna Schwinghamer, Sydney Steely and Julz Williams.  The eight men to compete are Dylan Allen, Jake Allen, Miles Brush, McLean Griffin, Alex Justus, Harper Moore, Jackson Watts and Aaron Withrow.
Kentucky is coming off a second-place showing by both the men's and women's teams at the North Alabama Showcase on September 16. Perri Bockrath won the women's event and Tori Herman finished third, with Bockrath being named the Southeastern Conference Co-Runner of the Week.  Dylan Allen's 13th place showing on the men's side paced a tight pack of Wildcat runners.
"Coming off a good performance at Alabama, we feel like we're as well-prepared as we can be as we try to improve every week," DeVries said.
Following this event, the next meet for UK will come October 1 at the Greater Louisville Classic.