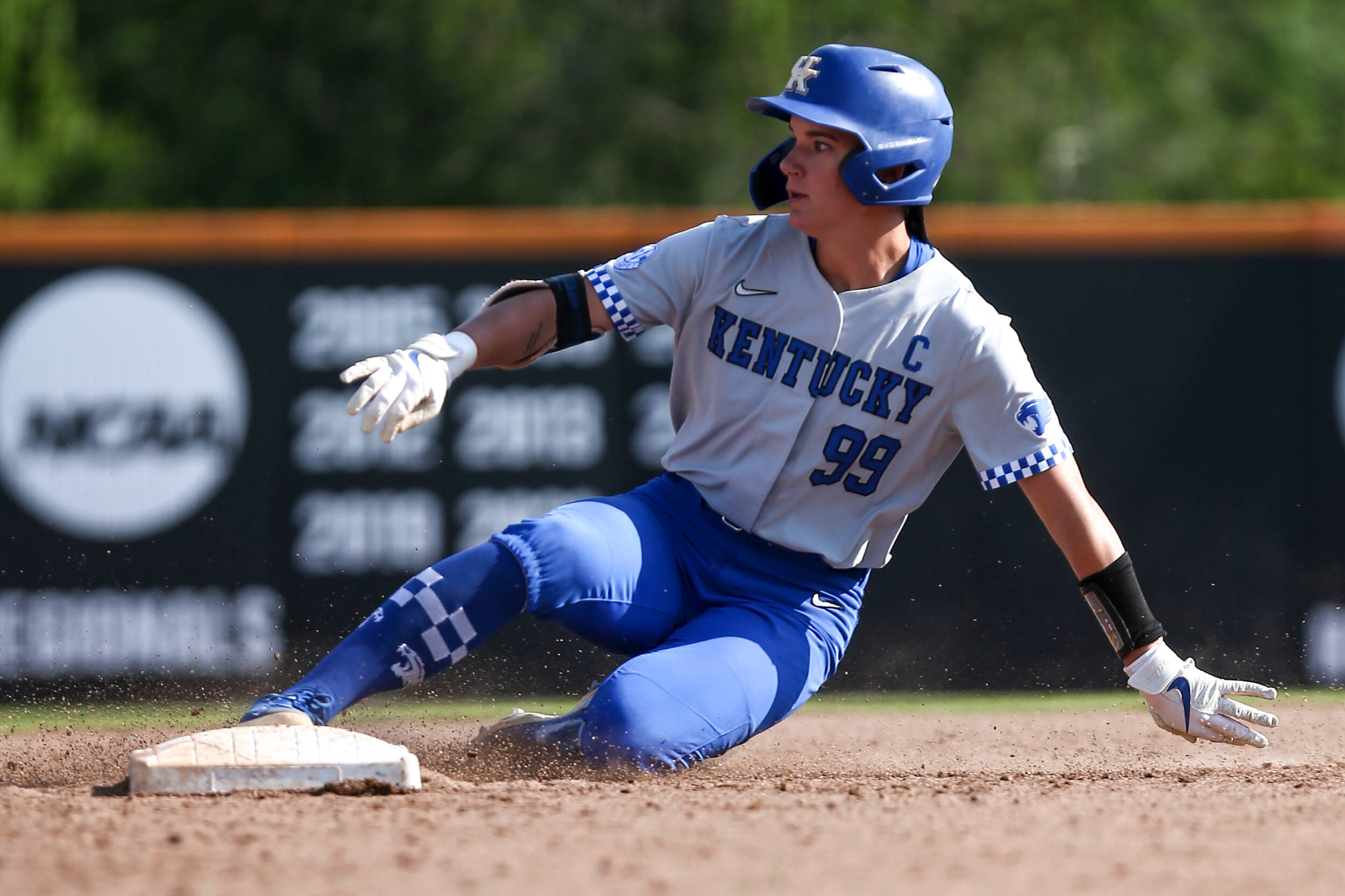 LEXINGTON, Ky. – Kentucky senior Kayla Kowalik helped lead Team USA to the 2022 Canada Cup Championship, logging a homer, three RBI and five hits in the tournament as the United States emerged from the loser's bracket to take the title.
The 2022 Canada Cup, contested in Surrey, British Columbia, brought together some of the best collegiate players and graduated collegiate players in NCAA Softball to compete on an international state in Canada.
Team USA needed to win twice on the final day of competition after dropping its semifinal game, and did so with ease, beating the Netherlands 7-0 in the first matchup of the day and knocking off T.C. Colorado in the second game, 5-1.
In the United States' 7-0 win over the Dutch, Kowalik was a key cog in the win, as she continued the main run-scoring rally for the Eagles in the second inning with an infield single while a ground out put both Reynolds and Kowalik in scoring position. Continuing to apply the pressure, Echols ripped a line drive to second base to force a fielding miscue and allow two more runs to score for Team USA. A fielder's choice ended the inning, but not before the Red, White and Blue pulled ahead 5-0.
Kowalik hit .250 with five hits, a home run, three RBI, a walk, four stolen bases and six runs scored in the championship.
For the latest on UK Softball, follow the Wildcats on Twitter and Instagram at @UKSoftball.