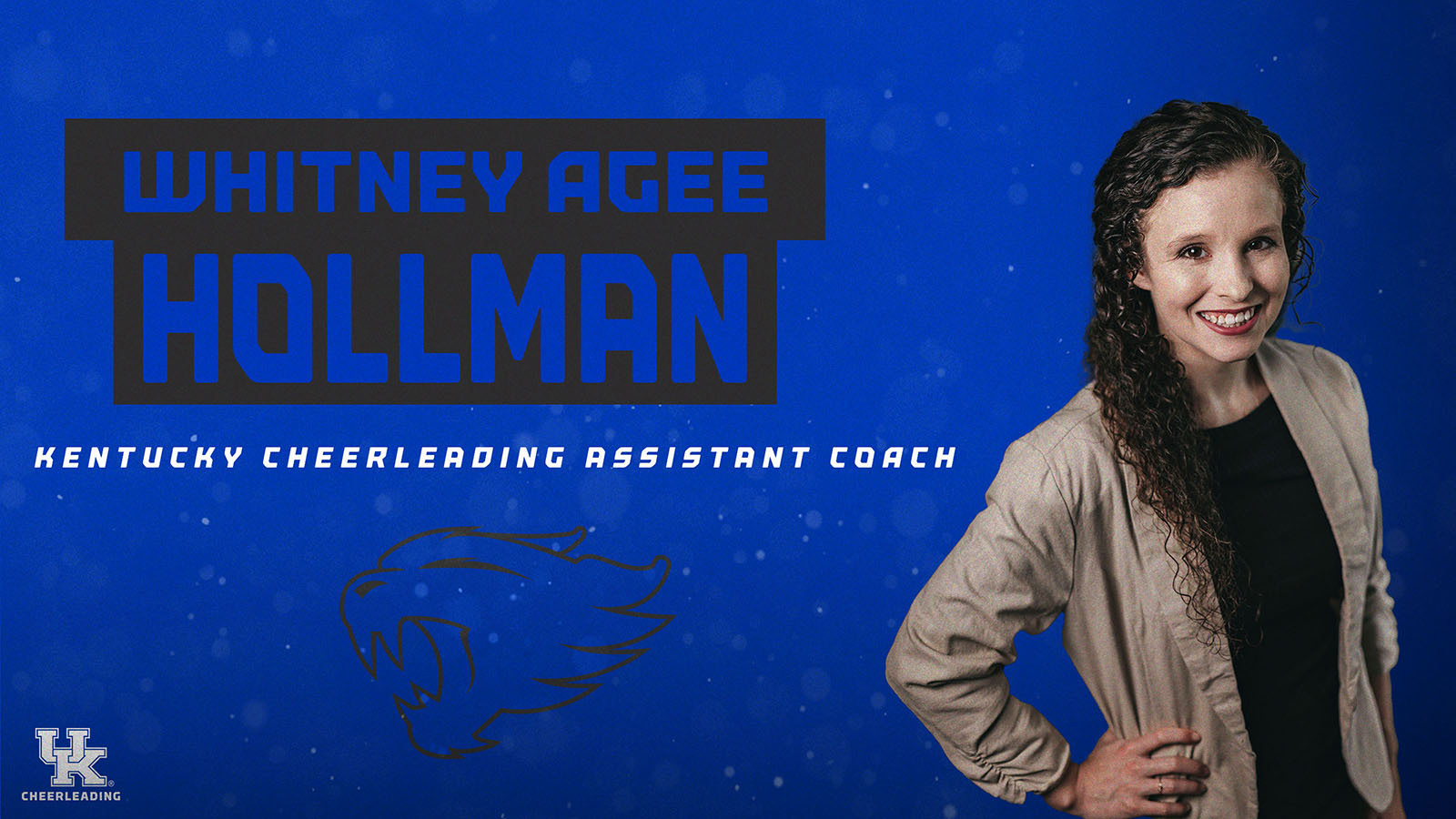 UK Cheerleading Announces Whitney Hollman as Assistant Coach
LEXINGTON, Ky. – Kentucky cheerleading head coach Ryan Martin O'Connor has announced the hiring of former Kentucky cheerleader Whitney (Agee) Hollman as UK's new assistant coach.
Hollman returns to Kentucky after a year at Purdue, where she was the spirit coordinator and head cheer coach.
"We are very excited to add Whitney to our cheer coaching staff," O'Connor said. "Whitney is a proven winner and she has a passion for the University of Kentucky. We welcome her and her family back to Lexington and are looking forward to working hard to continue the gold standard in college cheerleading."
While at UK, Hollman became one of the most decorated cheerleaders in program history. In a career that lasted from 2013-18, she was a four-time UCA national champion, won an NCA partner stunt national championship, an international partner stunt championship, won three ICU world championships and represented the United States in the 2018 Winter Olympic Games in PyeongChang, South Korea.
"I am very excited to be returning to the University of Kentucky and about working with Ryan O'Connor. It's going to be wonderful to return to my old Kentucky home."
Hollman is married to Jay Hollman, who was also a member of the USA National team in 2018. The couple has a son, Greyson, who is one year old.