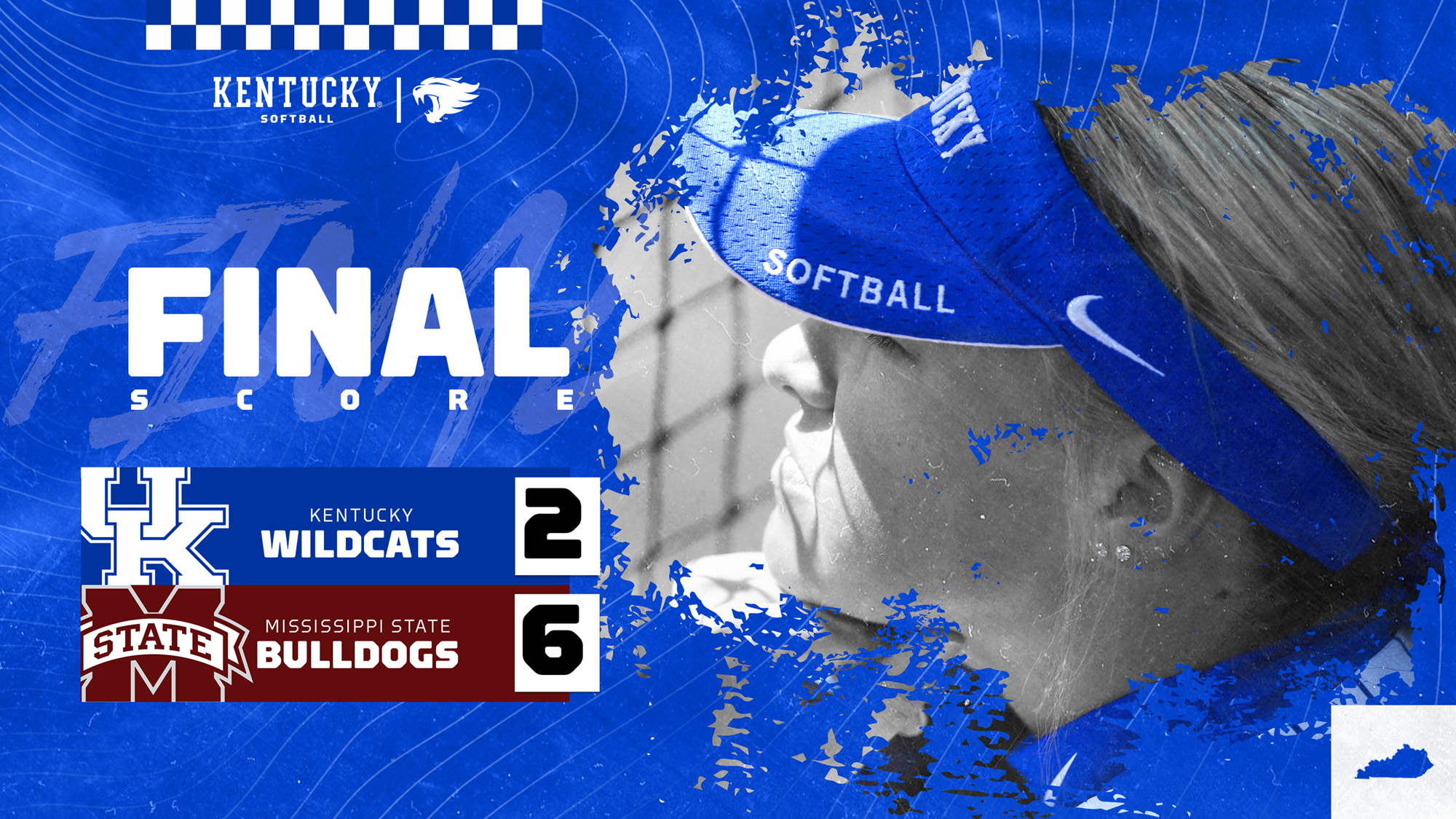 LEXINGTON, Ky. – Mississippi State capitalized on nine hits Saturday afternoon to beat No. 11 Kentucky 6-2 at John Cropp Stadium on Senior Day.
 
The series will close Sunday at 1 p.m. ET on the SEC Network+, ESPN+ and the ESPN app with Dave Baker and Dorian Craft on the call. It is the final home game of the 2022 season for the Wildcats.
 
The Bulldogs jumped out to another early lead on the Wildcats, scoring the first three runs of the game before UK responded with a two spot in the bottom of the fifth.
 
A two-run HR on a full count to Mia Davidson and an RBI single in the top of the sixth put the game away for MSU as the Bulldogs improved to 31-20 on the year with the win.
 
Kentucky falls to 32-15 and is 10-10 in Southeastern Conference play this season.
 
Key Play
Mia Davidson's two-run homer in the top of the sixth was the key play in the game, making a 3-2 Mississippi State lead expand to three runs at 5-2.
 
Key Stat
8. Kentucky left eight runners in scoring position, including three innings with two-plus runners left in scoring position, only getting one hit in the entire game with RISP.
 
Key Player
The key player for Kentucky was Renee Abernathy, who scored the Wildcats only runs in the fifth inning on a hard-hit single through the left side with the bases loaded and one out.
 
Run Recap
Mississippi State capitalized off of a two-on, no-out situation in the second to plate two runs on a pair of RBI singles. MSU 2, UK 0
 
A solo HR in the fifth made it a 3-0 lead for the Bulldogs. MSU 3, UK 0
 
Kentucky loaded the bases in the fifth, and scored twice thanks to a two-run single by Renee Abernathy. MSU 3, UK 2
 
MSU scored three times in the sixth on a two-run homer and an RBI single. FINAL – Mississippi State 6, Kentucky 2
 
For the latest on UK Softball, follow the Wildcats on Twitter and Instagram at @UKSoftball.