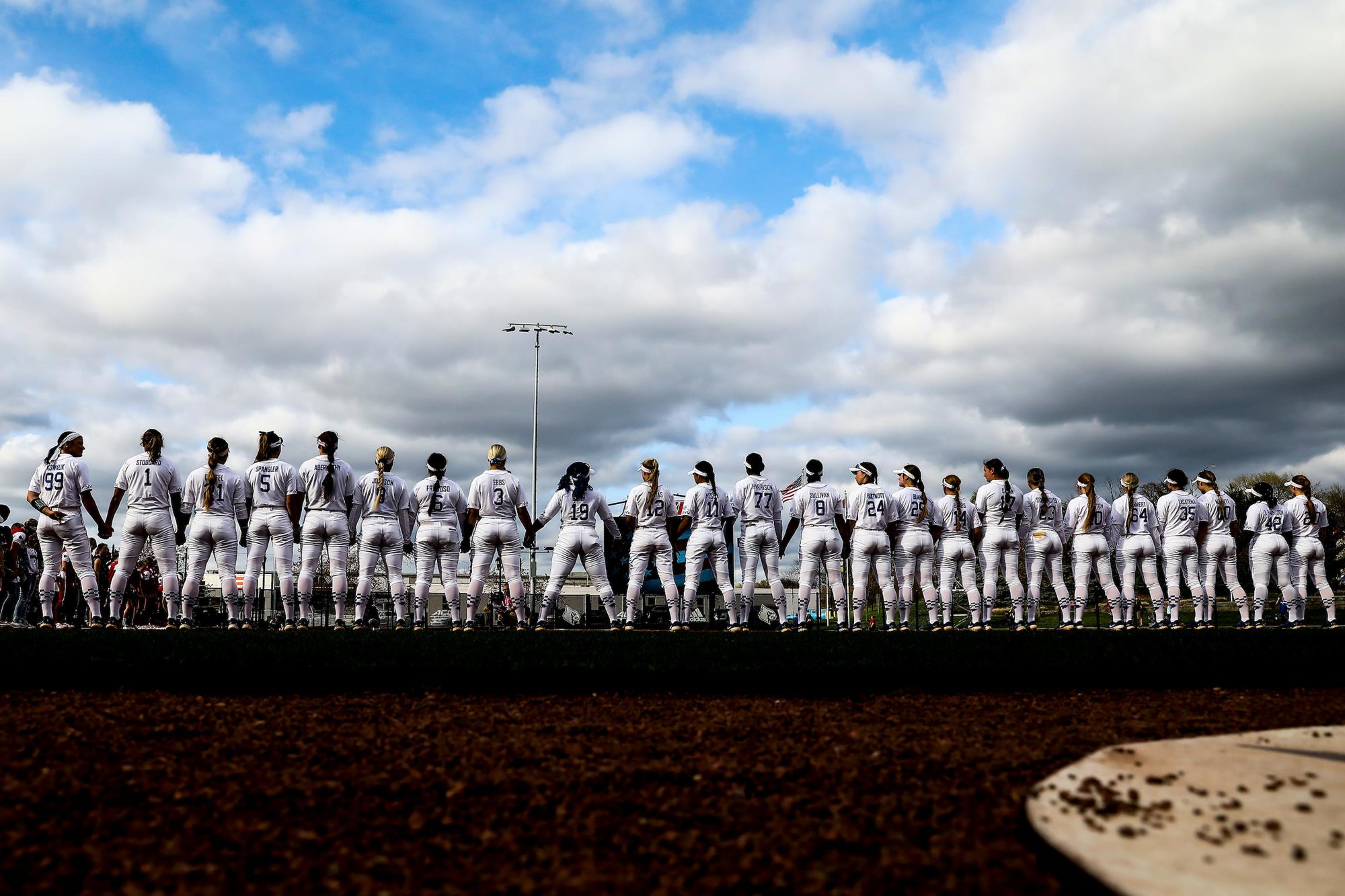 LEXINGTON, Ky. – The Missouri Tigers came back from two different deficits Sunday night to beat the No. 9 Kentucky Wildcats 9-8 and claim the series victory at John Cropp Stadium.
 
The Wildcats led 3-1 in the second inning thanks to a Kayla Kowalik two-run home run, and took a 7-6 lead in the bottom of the fifth inning, but solo homers by Kimberly Wert and Brooke Wilmes gave the Missouri Tigers the lead and helped them claim the series win.
 
Game three of the series is Monday night at 7 p.m. ET on the SEC Network. Tickets are available at UKathletics.com/tickets.
 
Mizzou has now won six-straight games at John Cropp Stadium dating back to 2016, and has won every game against UK since 2017, marking UK's longest stretch of losses against a single team in Southeastern Conference play that is active (6 games).
 
Key Play
The key play in the game was Renee Abernathy's two-run go-ahead home run into center to give Kentucky the 7-6 lead in the fifth. The homer came on a 3-2 count and two outs as the Wildcats etched ahead.
 
Key Stat
6. Missouri scored in six of the seven innings of the game.
 
Key Player
Meeko Harrison was the key player in the game, going 1-for-1 in her lone plate appearance with an RBI single through the right side to score pinch runner Hallie Mitchell from third and tied the game 1-1.
 
Run Recap
Missouri scored on a solo home run by Kara Daly in the second inning. MIZ 1, UK 0
 
Kentucky scored three times in the bottom of the second inning with a Meeko Harrison RBI single followed by a two-run Kayla Kowalik home run. UK 3, MIZ 1
 
Mizzou tied the game in the top of the third on a two-run blast from Kim Wert. UK 3, MIZ 3
 
An RBI single by Jenna Laird gave the Tigers the lead in the fourth. MIZ 4, UK 3
 
Kentucky tied the game on a Rylea Smith infield single that scored Tatum Spangler in the bottom of the fourth inning. UK 4, MIZ 4
 
The Tigers scored twice off a Kentucky error in the top of the fifth inning. MIZ 6, UK 4
 
An error scored a Kentucky run and Renee Abernathy hit a two-run blast to straight-away CF in the bottom of the fifth to give UK the lead after five. UK 7, MIZ 6
 
Mizzou tied the game on a Brooke Wilmes homer in the top of the sixth. MIZ 7, UK 7
 
The Tigers scored the game-winning run in the seventh on a lead-off double and one-out RBI single. FINAL – Missouri 8, Kentucky 7
 
For the latest on UK Softball, follow the Wildcats on Twitter and Instagram at @UKSoftball.