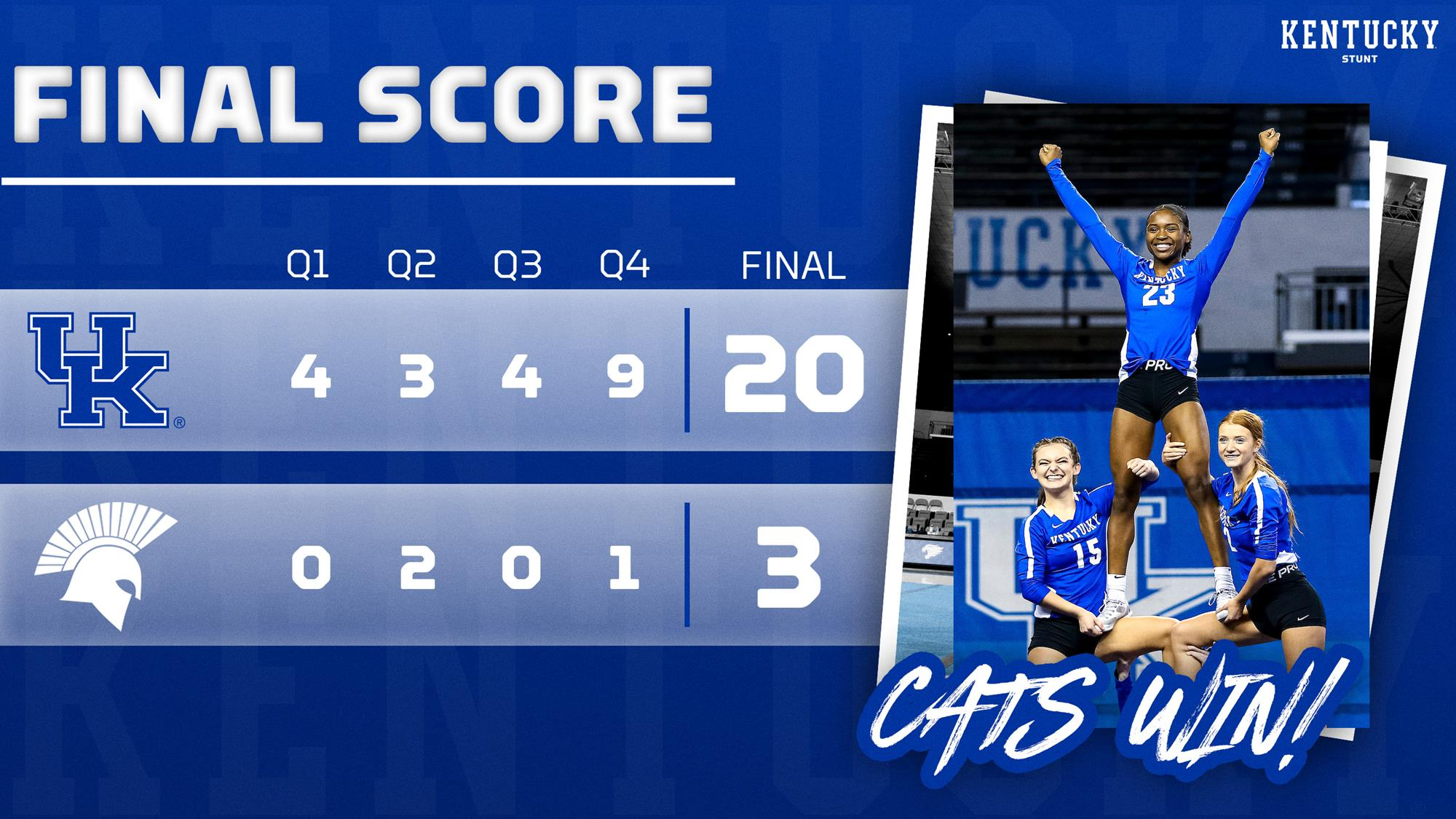 ST. LOUIS – The Kentucky STUNT team swept a pair of games in the Missouri Baptist Tournament on Friday. Kentucky topped Missouri Baptist 20-3 before rallying past Maryville 12-10 in the second game of the day.
In game one, Kentucky faced the hosts, Missouri Baptist, and the Cats wasted little time in taking control. UK took all four points in the first quarter, then outscored MBU 3-2 in the second period to lead 7-2 at the break.
Kentucky (5-5) dominated the third quarter, again scoring all four points, to extend the lead to 11-2 through three periods. And in the final stanza, Kentucky outscored Missouri Baptist 9-1 to earn the 20-3 win. The 20 points are the most points Kentucky has scored in a match.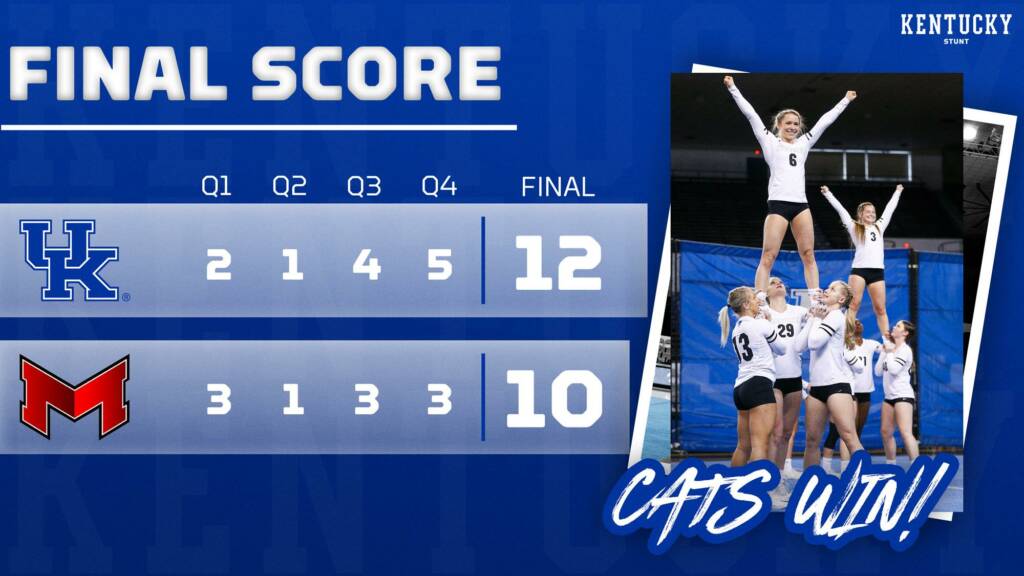 Game two was a much closer affair. Facing Maryville, the Cats found themselves behind 3-2 after one period of action. The Saints won three of four points in the second quarter to take a 6-3 lead at the half.
Kentucky would rally in the third quarter, earning four points to just one for Maryville, making the score 7-7 heading into the final stanza.
After Maryville took an 8-7 lead on the first routine of the final period, Kentucky rallied. The Cats won all three points in the second routine to lead 10-8 with just one routine remaining. And on the final routine, the Cats were able to hold the Saints off for the 12-10 win.
Kentucky returns to action on Saturday with two more games in the MBU Tournament. The Cats will face Maryville again, this one at 11 a.m. ET. Then, UK will finish the event by playing Arizona State at noon ET.