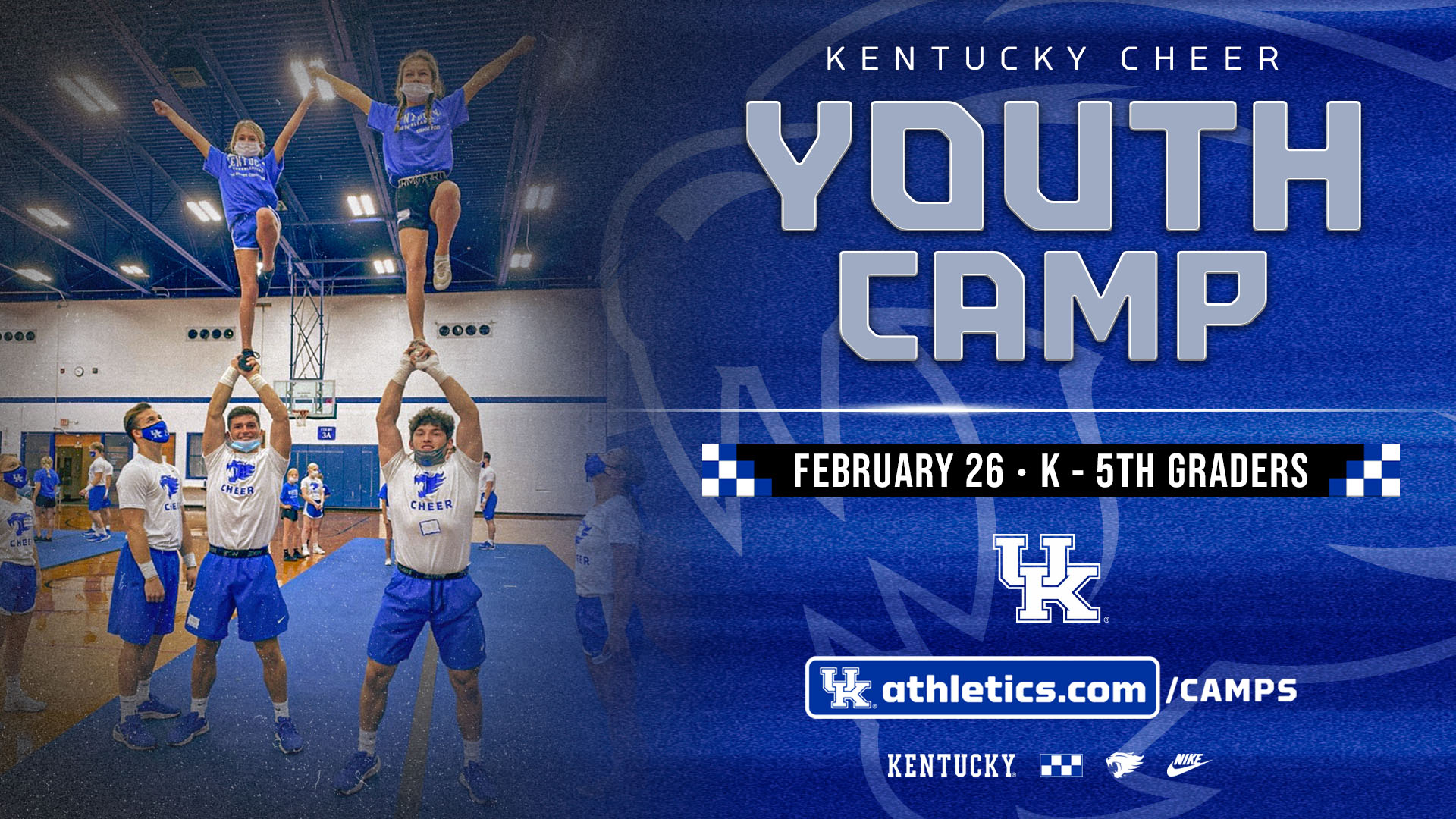 February 14, 2022 - 04:36 PM
Kentucky Cheerleading 2022 Youth Camp
Come stunt, jump and cheer with the University of Kentucky Cheerleaders! We will be teaching a cheer, a dance, stunting and jumping during our time together. You do not have to have any cheer experience to participate! We are also offering the opportunity to perform the following day at the women's basketball game at Memorial Coliseum. This is not required, but is encouraged for all who attend the clinic.
We are so excited to have your son or daughter with us for Saturday February 26 at the Seaton Center on Campus. We will begin check-in at the Seaton Center outside of room 130 at 8:45am. Clinic will run from 9am – 12:30pm. Please enter through the blue double doors off of University.
Please send your child with the following: labeled water bottle and snack (no peanuts), comfortable clothing and shoes, and a mask! We will be learning a cheer, a dance, stunting and jumping during this clinic. We can't wait to see you!
On Sunday February 27, camp participants will be performing during the first quarter of the women's basketball game at Memorial Coliseum. The game starts at 4pm and all performing athletes will need to check in by 3:30pm to participate wearing their camp shirt. The University of Kentucky Cheerleaders will also be performing a routine at halftime during the women's game, so please stick around! Participant tickets are included in the camp price and extra guest tickets can be purchased here for $3 https://offer.fevo.com/kentucky-women-s-basketball-42afbfa
Please email Coach Ryan Martin O'Connor with any questions at ryan.oconnor@uky.edu