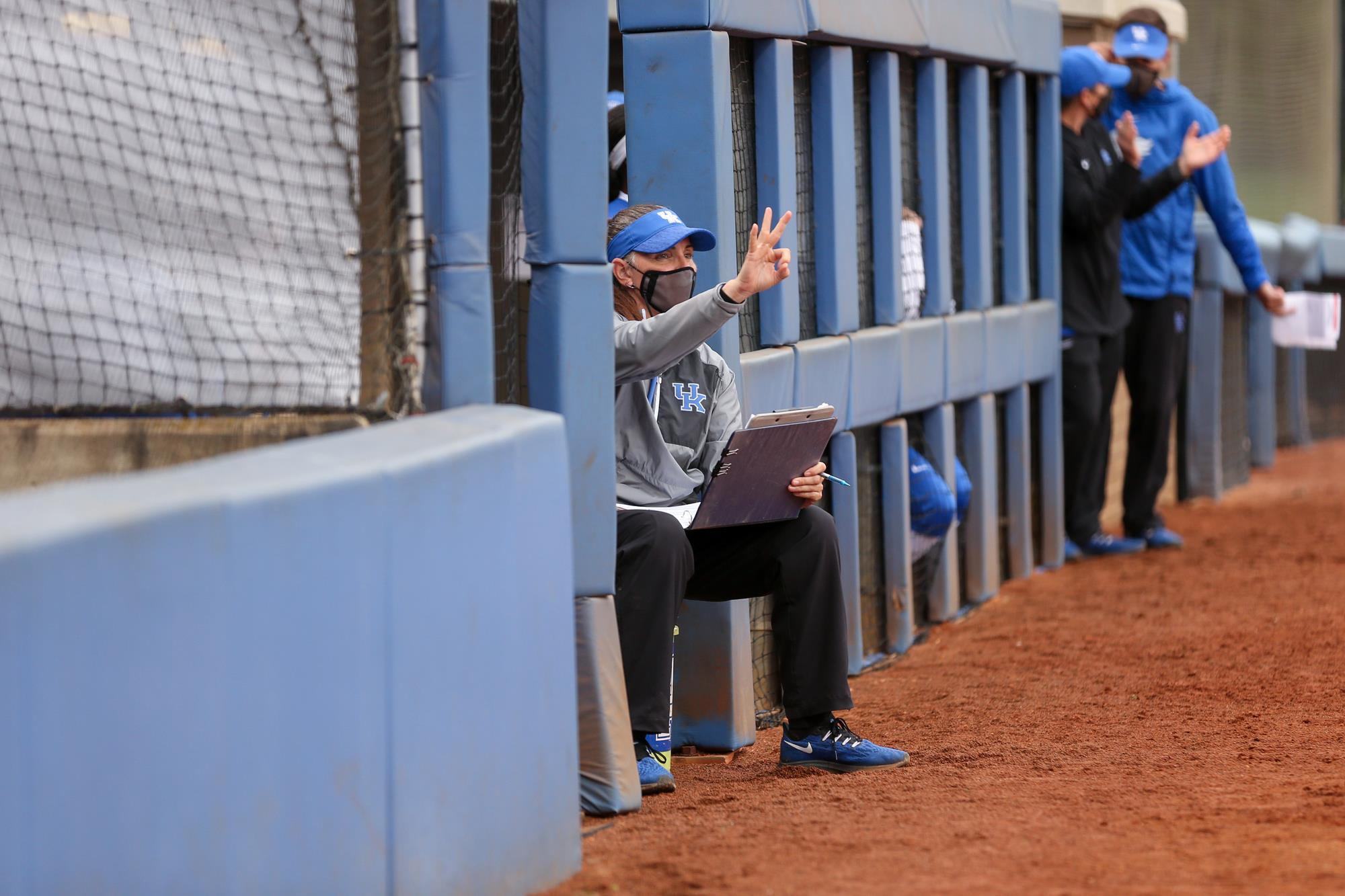 LEXINGTON, Ky. – The Kentucky Softball team got considerable contributions from its freshman and newcomers on Sunday afternoon at John Cropp Stadium as it opened the 2021 fall season with a 5-4 victory over Louisville in a 10-inning game.
 
The Wildcats pitching staff did not surrender a run in the final seven innings of play, and were able to close the door with authority as the final 15 UofL batters were sent down in order.
 
The game-winning run came in the bottom of the seventh inning as freshman Izzy Harrison lifted a sacrifice fly on the first pitch to the outfield to score UK's fifth run of the game. Tatum Spangler began the inning with a walk before a wild pitch and groundout advanced her to third with one away in the inning.
 
Rylea Smith, a junior from St. Louis, Missouri, had the biggest run-producing play of the game, hitting a two-RBI single through the right side to plate a pair of Wildcat runs after the Cards took an early 4-0 lead. Additionally, Emma Boitnott had a two-RBI hit for the Wildcats.
 
Freshman Sarah Stone recorded a single up the middle in the game, joining fellow freshman Margaret Tobias who also tallied a base knock in their first time putting on a Kentucky uniform Sunday.
 
Tobias and Renee Abernathy were the defensive standouts at John Cropp Stadium on Sunday as they made the two best defensive plays of the afternoon. Abernathy, an NFCA All-Region performer from 2021, returns for her senior season this spring.
 
Incoming transfer Kennedy Sullivan shut the door on UofL in the ninth and 10th innings, not allowing a base runner in the closing situation for the Wildcats.
 
UK is at Ohio State on Sunday, Sept. 26 in Columbus for its next fall game. First pitch in the Buckeye State is slated for 1 p.m. ET.
 
For the latest on UK Softball, follow the Wildcats on Twitter and Instagram at @UKSoftball.