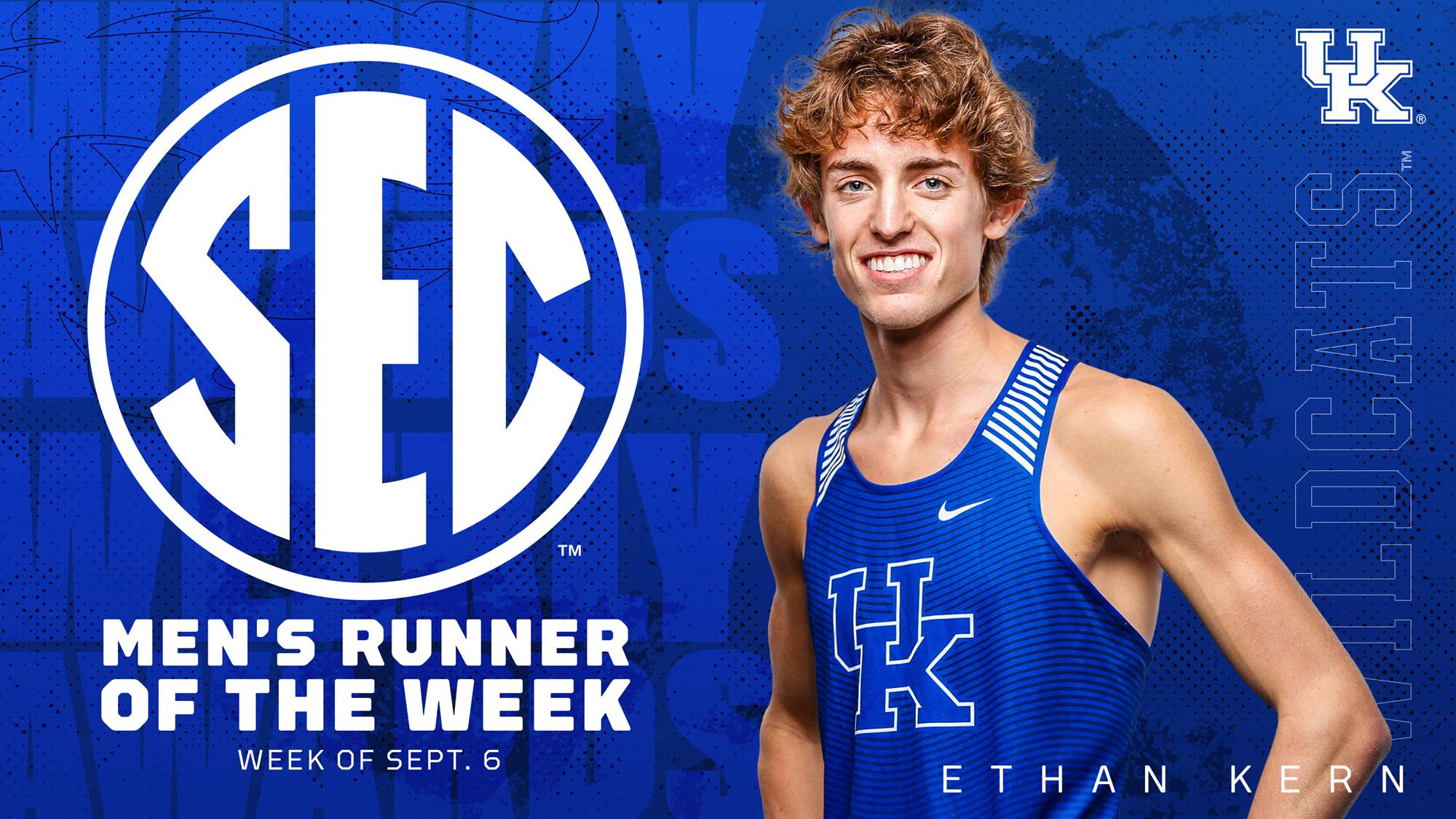 September 7, 2021 - 02:03 PM
Ethan Kern Named SEC Runner of the Week
LEXINGTON, Ky. — Sophomore Ethan Kern of University of Kentucky men's cross country has been named the Southeastern Conference Men's Runner of the Week after his win on the 6,000-meter course at the Missouri Opener on Friday, September 3. 
Kern led the Kentucky men's team to a first-place finish by winning in 17:36.9. 
"All of our team has been following (UK Cross Country Coach) Hakon Devries' training plan and it's really working well," Kern said. 
"It's great to have a small success individually but continuing to improve as a team to achieve our team goals is what's most important." 
Arkansas, Missouri and Vanderbilt also competed at the meet. 
In Kern's freshman season, he finished 18th at SEC Championships on a 10k course, earning a spot on the 2020 SEC All-Freshman Team alongside teammates Matt Duvall and Harper Moore. 
The last time a Wildcat won a cross country event was Duvall's 8K win at last year's Commodore Classic. Kern finished fourth in the same race, both his and Duvall's collegiate debut. 
Kern will run in the Commodore Classic again in less than two weeks with Kentucky men's and women's cross country on Friday, September 17 in Nashville, Tennesse. 
Follow Kentucky Track and Field and Cross Country on Facebook, Instagram, Twitter and at UKathletics.com.