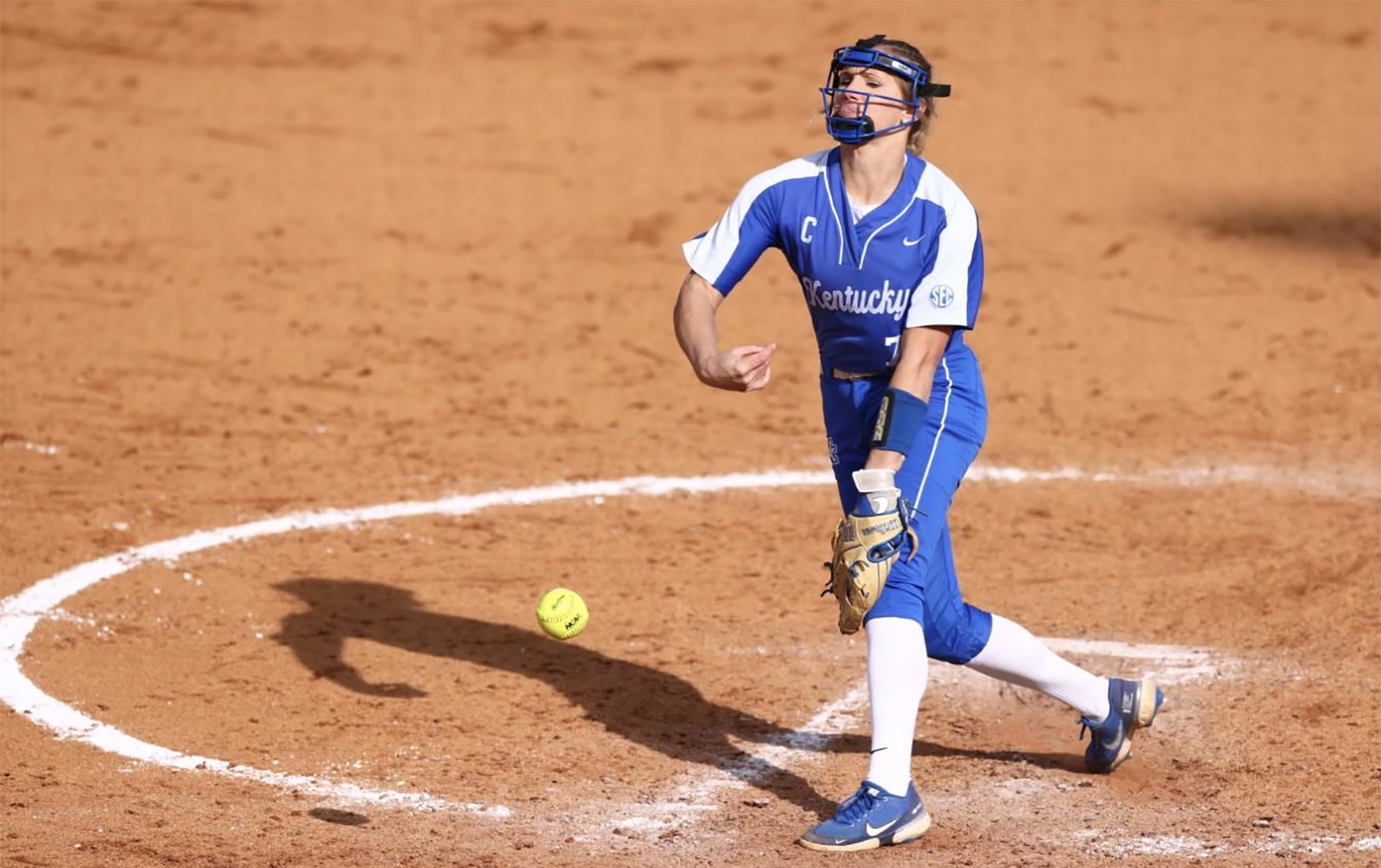 Last week, in the Lexington Regional of the NCAA Softball Tournament, the Kentucky softball team fell into the loser's bracket by losing to Notre Dame on Saturday.
Kentucky would ultimately face three consecutive elimination games in that regional at John Cropp Stadium. The good news for Kentucky is that they were able to win all three of those contests. The Cats outscored their opponents 18-2 in those elimination games, topping Northwestern 7-2 on Saturday before beating Notre Dame 7-0 and 4-0 on Sunday.
On Friday, Kentucky fought hard in game one of the Tuscaloosa Super Regional before falling to Alabama 4-3. Now, the Cats find themselves in a familiar position, facing elimination on Saturday.
UK head coach Rachel Lawson knows that her team has been in this spot before.
"I think that we did have our backs against the wall and I loved the toughness that we showed this past weekend and I thought we showed similar toughness today," Lawson said. "I thought the toughness we showed last weekend gave us the confidence that we needed to compete against Alabama again."
Lawson thinks her team's effort from last weekend, and from Friday, say a lot about the Cats.
"You never want to be on the losing side of things but what it says about us is the fact that we don't quit," Lawson said. "As long as you have an out, you still have something to play with and you can go a long way with that. I love that we continue to fight. I love that we don't back down in the face of adversity."
UK outfielder Renee Abernathy, who hit two home runs in Friday's game, thinks last week's scenario can help the Cats this weekend.
"This isn't unusual for us or new to us," Abernathy said. "(Last weekend is) kind of helpful, now, in the situation we're in. The goal is to not panic because we've been there, done that. We're going to use what we did, really this entire season, and fight to the very last pitch, to the very last out."
Overall, Lawson was pleased with her team's effort on Friday.
"I'm really proud about how the team competed," Lawson said. "Much better at the plate than the last time we faced (Alabama pitcher Montana) Fouts. Overall, I was very pleased. It really came down to that dreaded one inning."
So, what does UK do to get over that hump on Saturday?
"From our standpoint, we've got to do what we've done all year," Lawson said. "We've got to make sure we have a good game plan on the mound and we have to attack them. You have to go after batters one pitch at a time."
"Hopefully we'll clean it up a little bit and come out better tomorrow."
And hopefully the Cats will take the lesson they learned in last week's regional and use it to their benefit on Saturday.