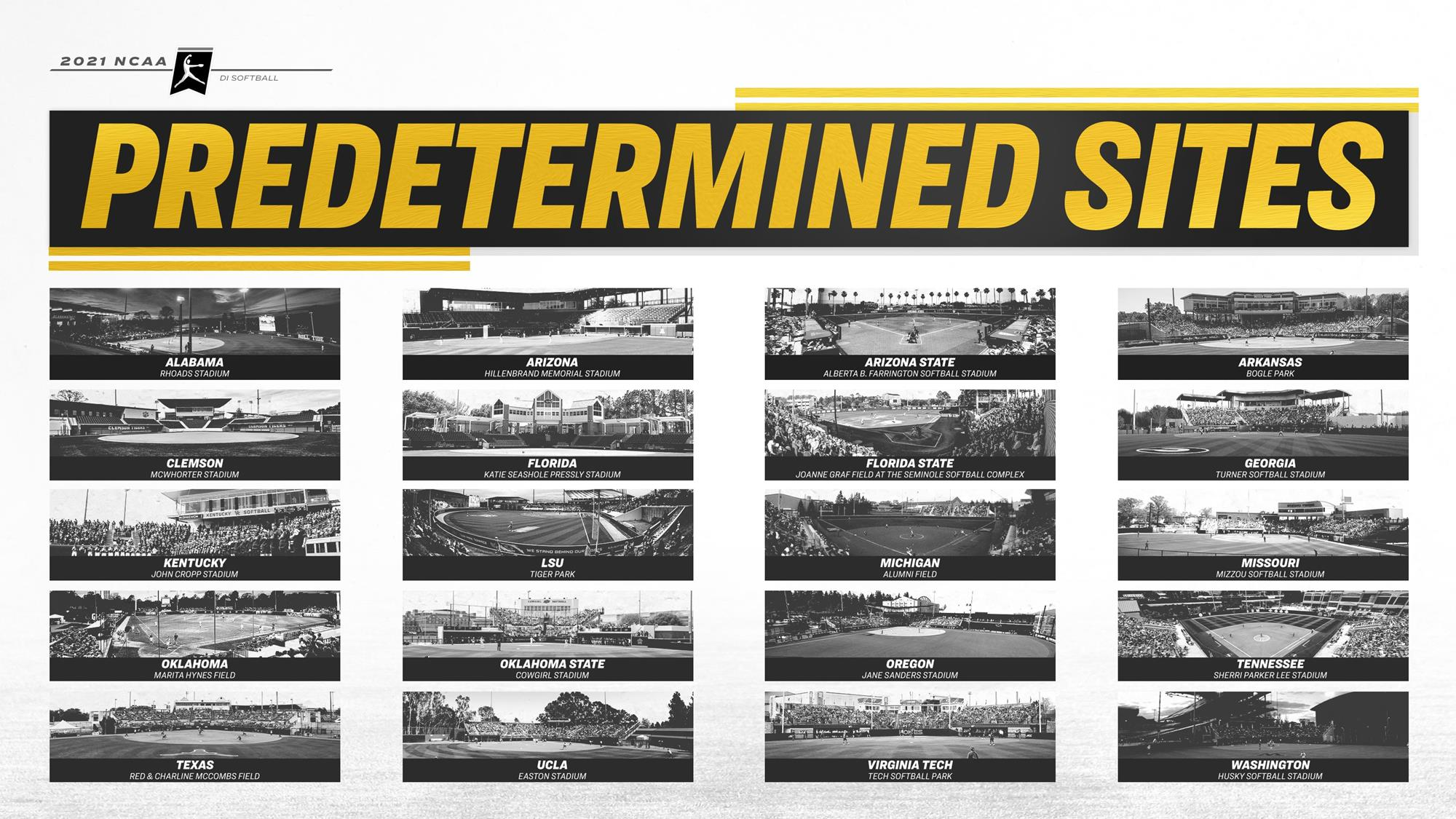 LEXINGTON, Ky. – The University of Kentucky, City of Lexington and John Cropp Stadium was named as one of 20 finalists for hosting a regional round of the 2021 NCAA Softball Tournament, the NCAA announced on Friday.
 
The NCAA Softball Selection Committee released a list of 20 potential hosts sites based off the bid put in by institutions. Of those 20 sites selected, there will be 16 chosen on Selection Sunday, May 16 at 9 p.m. ET on ESPN2.
 
2021 NCAA Softball Tournament Potential Host Sites
Alabama – Tuscaloosa, Ala.
Arizona – Tuscon, Ariz.
Arizona State – Tempe, Ariz.
Arkansas – Fayetteville, Ark.
Clemson – Greenville, S.C.
Florida – Gainesville, Fla.
Florida State – Tallahassee, Fla.
Georgia – Athens, Ga.
Kentucky – Lexington, Ky.
LSU – Baton Rouge, La.
Michigan – Ann Arbor, Mich.
Missouri – Columbia, Mo.
Oklahoma – Norman, Okla.
Oklahoma State – Stillwater, Okla.
Oregon – Eugene, Ore.
Tennessee – Knoxville, Tenn.
Texas – Austin, Texas
UCLA – Los Angeles, Calif.
Virginia Tech – Blacksburg, Va.
Washington – Seattle, Wash.
 
For the latest on UK Softball, follow the Wildcats on Twitter and Instagram at @UKSoftball.