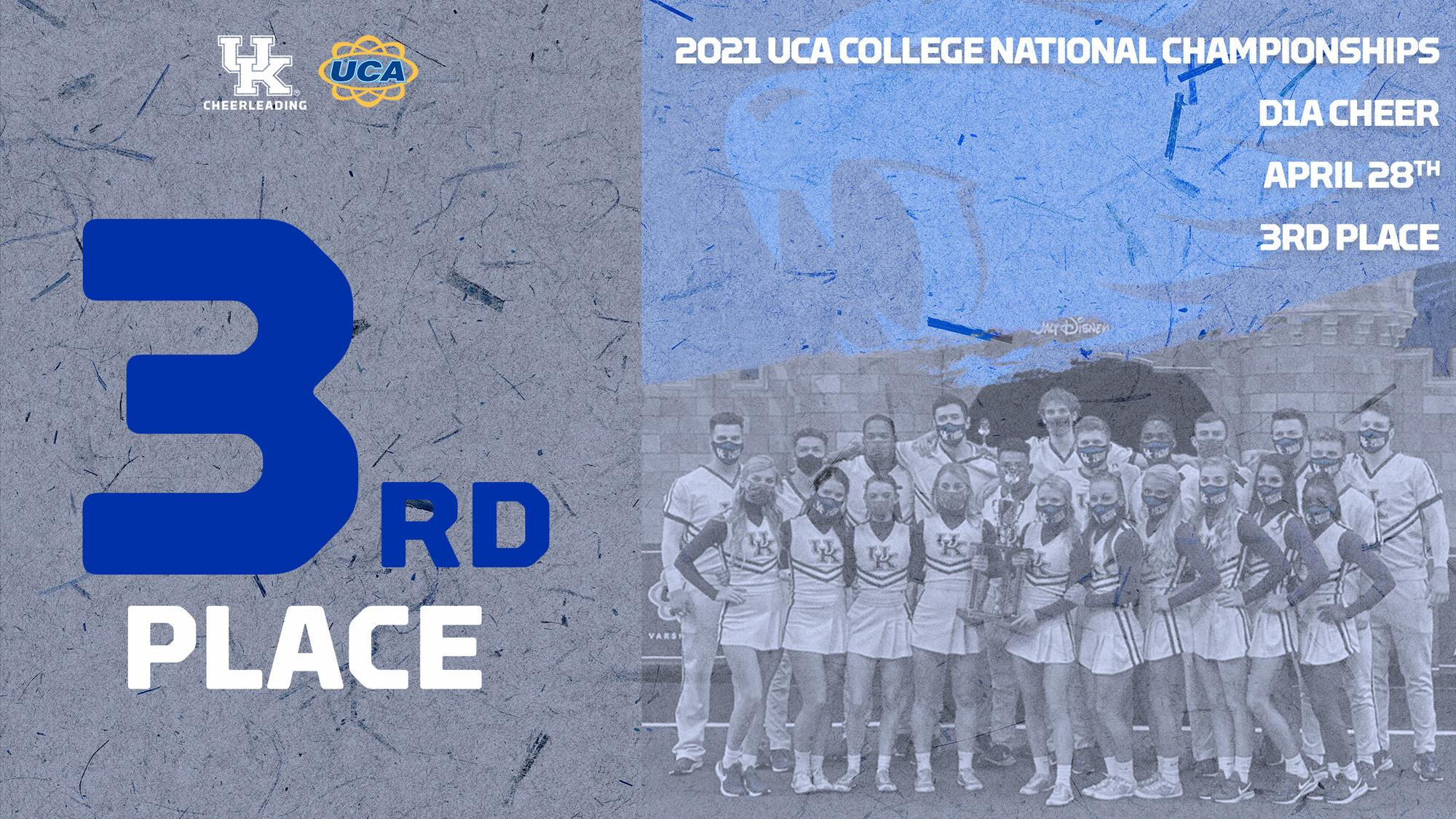 April 28, 2021 - 09:24 PM
Kentucky Cheerleading Finishes Third in UCA National Competition
LEXINGTON, Ky. – The University of Kentucky cheerleaders finished third in Division 1A at the Universal Cheerleaders Association finals competition Wednesday night in Orlando, Fla.
Kentucky, which has won 24 national championships in program history, finished in third place for the second consecutive season.
 
"Our athletes have been through a lot this year and it became obvious to us that not having any performance opportunities due to COVID-19 really made a difference," said first-year UK head coach Ryan O'Connor. "We will learn from this experience, reload and refocus for next year. I'm very proud of every athlete in our program and would not want any other team out there representing us."
On Tuesday night, Kentucky won the Division 1A Virtual Game Day national championship, the first such championship in school history. That competition was held virtually only.
For more information on the UK cheerleading squad, visit ukathletics.com/cheer and following the squad on Twitter, Facebook and Instagram.