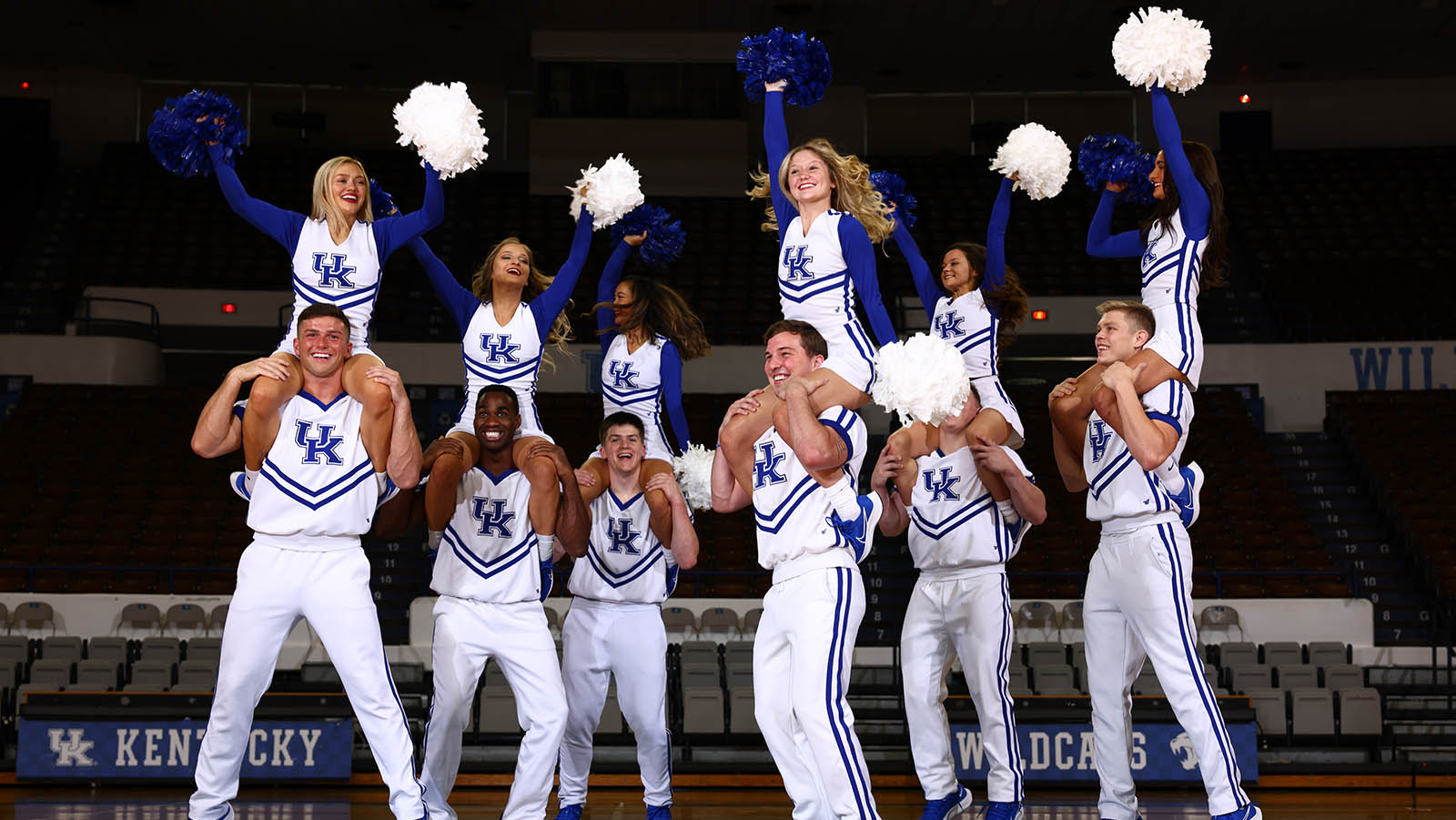 April 26, 2021 - 11:38 AM
UK Cheerleading to Compete in UCA National Competition
LEXINGTON, Ky. – The Kentucky cheerleading squad will compete in the Universal Cheer Association national championships beginning on Tuesday in Orlando.
UK will perform on Tuesday at approximately 6:24 p.m. ET in a performance that will count for half of the squad's final score. Kentucky will perform again on Wednesday, at approximately 6:06 p.m. ET and that performance will provide the other half of the squad's score.
The winners will be announced on Wednesday evening.
Kentucky has won 24 UCA national titles, more than all other schools combined. Kentucky finished third last year, ending a four-year championship streak.
This will be UK's first competition under new head coach Ryan Martin O'Connor, who took over the program in June of 2020.
For more information on the UK cheerleading squad, visit ukathletics.com/cheer and following the squad on Twitter, Facebook and Instagram.