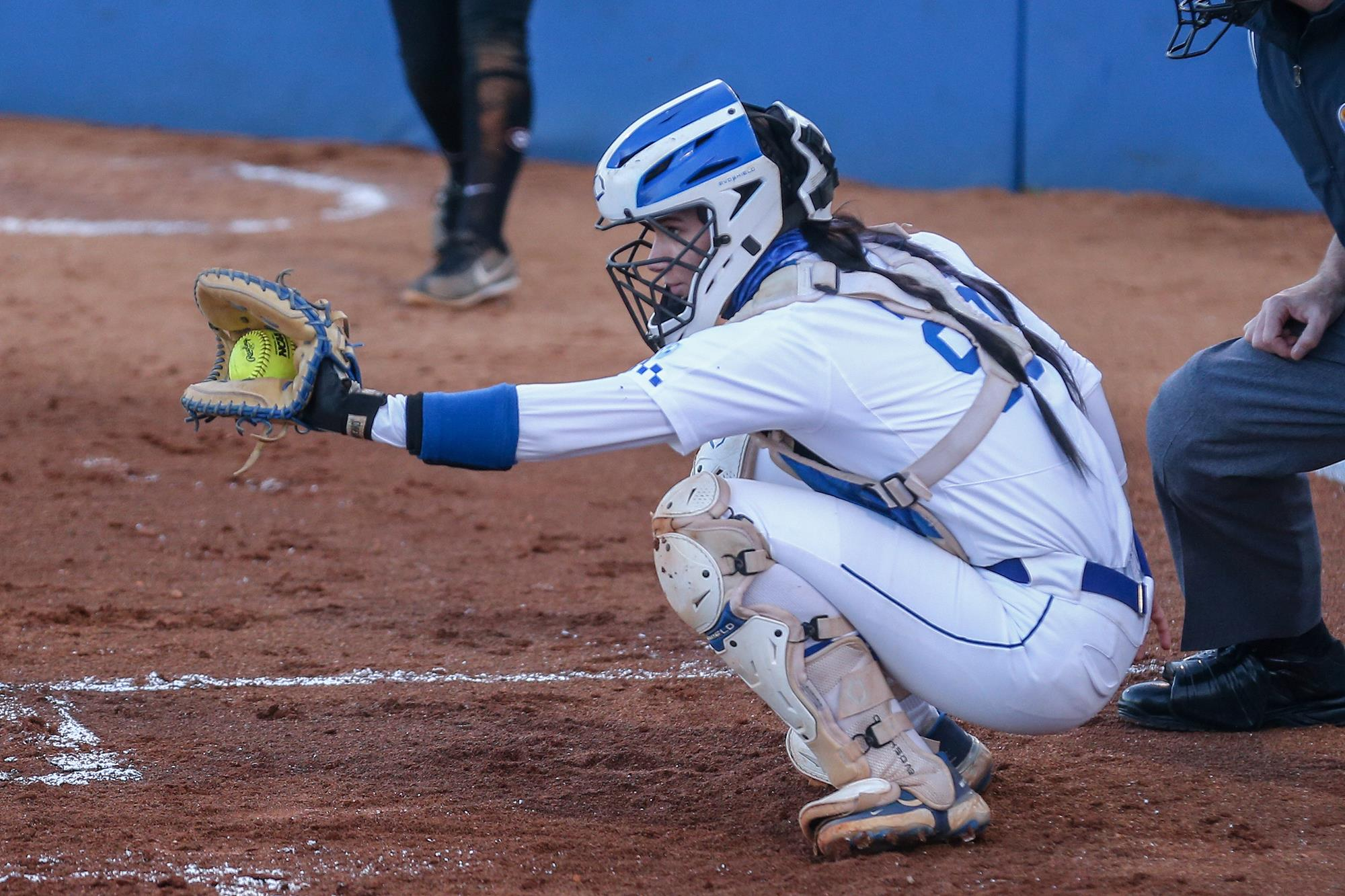 LEXINGTON, Ky. – Kentucky Softball junior catcher Kayla Kowalik was named a finalist for the 2021 USA Softball National Player of the Year, the organization announced on Friday morning.
 
Kowalik's name is one of 25 on the list that will be in consideration for the award. This is Kowalik's first time ever making the cut as one of the top-25 players of the year, and the first for UK since Abbey Cheek in 2019.
 
The New Braunsfels, Texas native is currently on a school-record 21-game hit streak, a record that she broke last weekend at Auburn with a hit in her 19th-straight game. Kowalik is batting a robust .534 on the season, which not only leads Kentucky, but also the Southeastern Conference.
 
Kowalik is batting .690 (29-42) in Kentucky's last 12 games played. Last week alone, Kowalik went 11-for-15 at the plate in UK's four games with five runs scored, two doubles, two home runs and a .773 average. In the 21 games of her hit streak, Kowalik is hitting .566 (43-for-76) with 26 runs scored, 5 doubles, 3 triples, 6 HR's, 12 RBI, 9-for-9 in stolen bases and an on-base percentage of .693.
 
After hitting the first home run of her NCAA career on opening weekend against Samford, Kowalik has exploded for 11 home runs the season, second highest on the team, with 34 RBI.
 
Against Auburn last weekend, Kowalik broke Brittany Cervantes' single-season record for runs scored as she tapped home for the 56th time on the season – a number that has since climbed to 59.
 
The list of 25 finalists will be reduced down to a Top 10 (announced May 5) and Top 3 (announced May 19) before the winner is announced prior to the start of the NCAA Women's College World Series.
 
For the latest on UK Softball, follow the Wildcats on Twitter and Instagram at @UKSoftball.