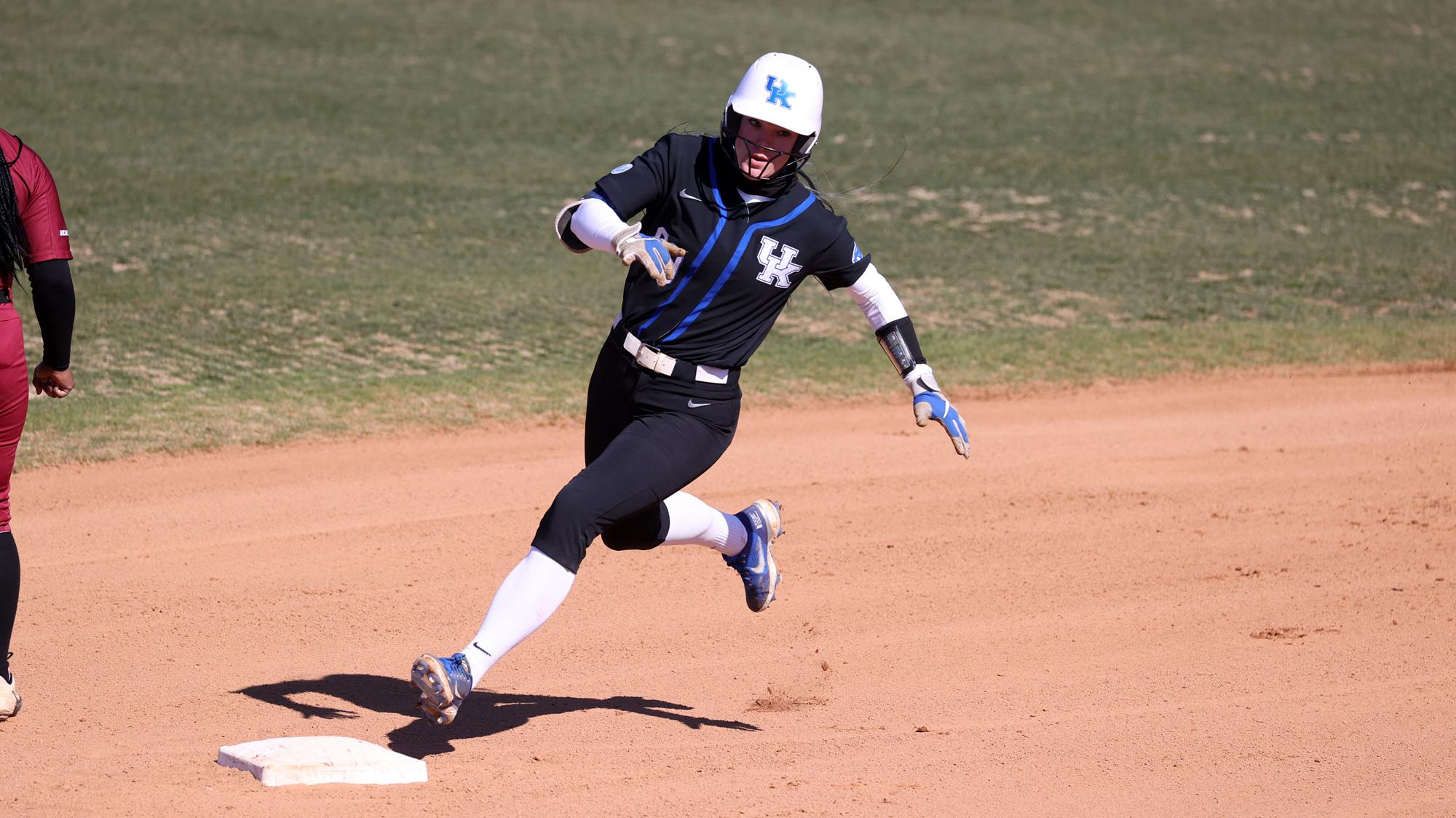 LEXINGTON, Ky. – Kayla Kowalik homered for the ninth time this season, and went 3-for-4 at the plate on Monday night, but No. 10 Kentucky was beaten by No. 20 Georgia 5-2 in the rubber match of the three-game series.
 
Georgia struck for three early runs on a trio of hits in the opening inning, and led throughout the game from start to finish.
 
Kentucky left 12 runners on base in the game.
 
UK will travel to Eastern Kentucky on Wednesday night at 6 p.m. ET. The game will be shown live on ESPN+ and the ESPN app with a proper subscription.
 
Kentucky falls to 28-8 on the season and is now 5-7 in Southeastern Conference play.
 
Key Stat
12. UK left 12 runners on base.
 
Key Player
Kayla Kowalik was the key player, going 3-for-4. She has a season-high 16-game hitting streak.
 
Key Play
The key play was Georgia's tw0-run home run in the top of the third inning to make it a 5-0 lead.
 
Run Recap
Georgia got three runs before UK recorded an out in the top of the first, as the Dawgs had a two-run single, and an RBI single through the left side. UGA 3, UK 0
 
The Dawgs got a two-run home run in the top of the third to make it a 5-0 lead. UGA 5, UK 0
 
Kentucky's Kayla Kowalik homered to center to lead off the bottom of the third. UGA 5, UK 1
 
In the bottom of the fifth, Lauren Johnson doubled to lead off the inning, and scored on a single by Renee Abernathy. FINAL – Georgia 5, Kentucky 2
 
For the latest on UK Softball, follow the Wildcats on Twitter and Instagram at @UKSoftball.