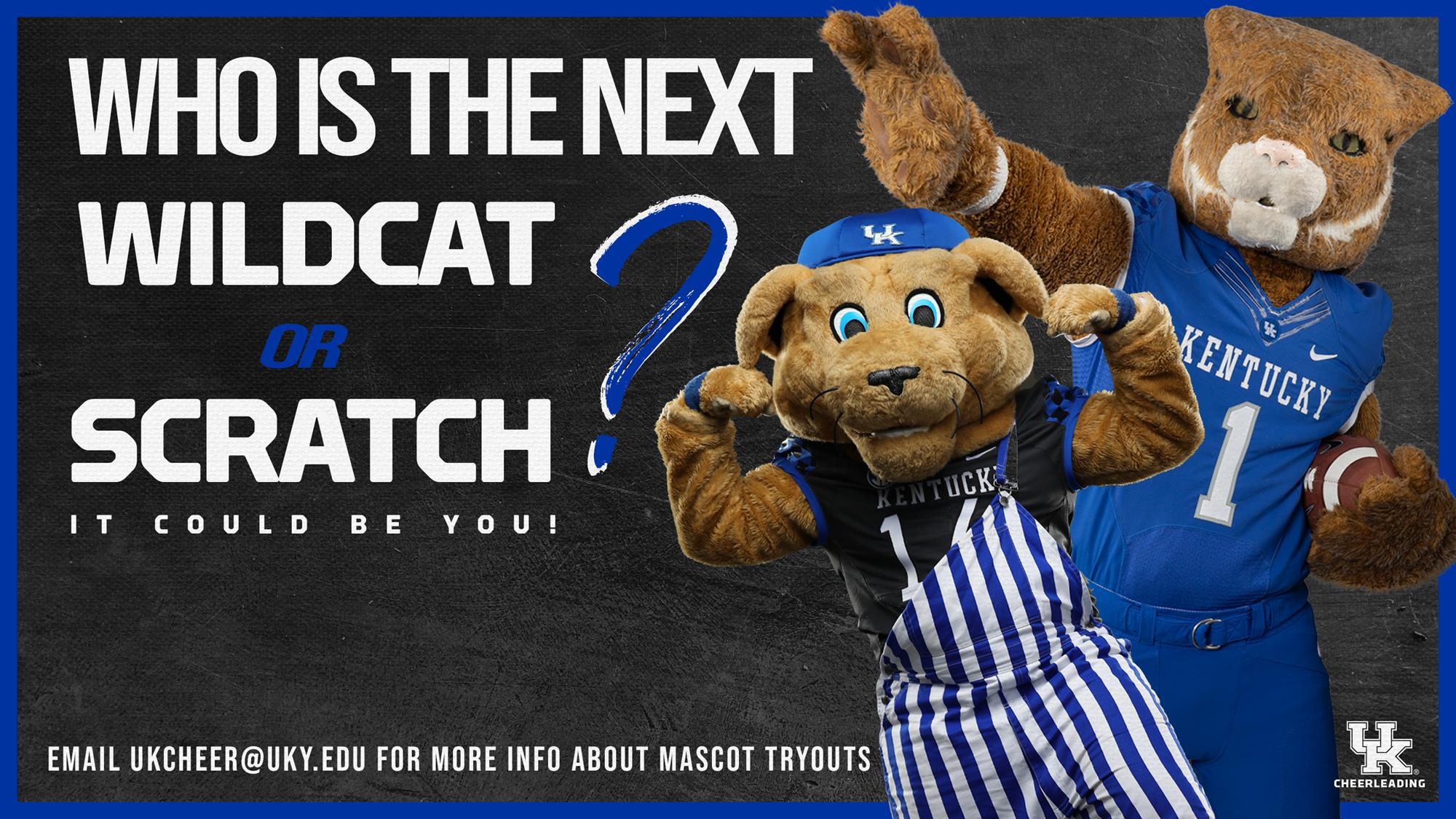 January 13, 2021 - 09:30 PM
Mascot Information
For for all inquiries about the UK mascot program or appearance requests, email UKCheer@uky.edu
The University of Kentucky has two beloved mascots, the Wildcat and Scratch.
We are currently looking for motivated and dedicated students to join our mascot team for the 2021-2022 season! Our first informational zoom meeting will be held on Tuesday March 30 @ 8:30pm. Please email UKCheer@uky.edu to sign up for the zoom call. You must be an incoming or current student at the University of Kentucky. We will be discussing the tryout process, requirements and the benefits of being a part of our program.
If you are interested, please fill out our interest form
Benefits:
Mascots have a front row seat and play a crucial role in home football games, men's and women's basketball games, volleyball games and gymnastics meets. We also attend several other home UK Athletic events such as baseball, softball and more.
Travel to away football games and post-season tournaments.
Over $800 worth of Nike gear (Backpack, shoes, practice shirts and shorts, warm ups, etc)
Access to weight rooms with our own strength and conditioning coach
Access to nutritionist and nutrition stations around campus
Access to CATS with academic counseling, computer labs and free printing!
Free travel throughout the year for games & competition. No out-of-pocket fees throughout the year. Just show up every day and do the work!
Scholarships: everyone in our program receives some type of scholarship. Amounts depend on GPA, skill level, and years in the program.

 
More information to come.