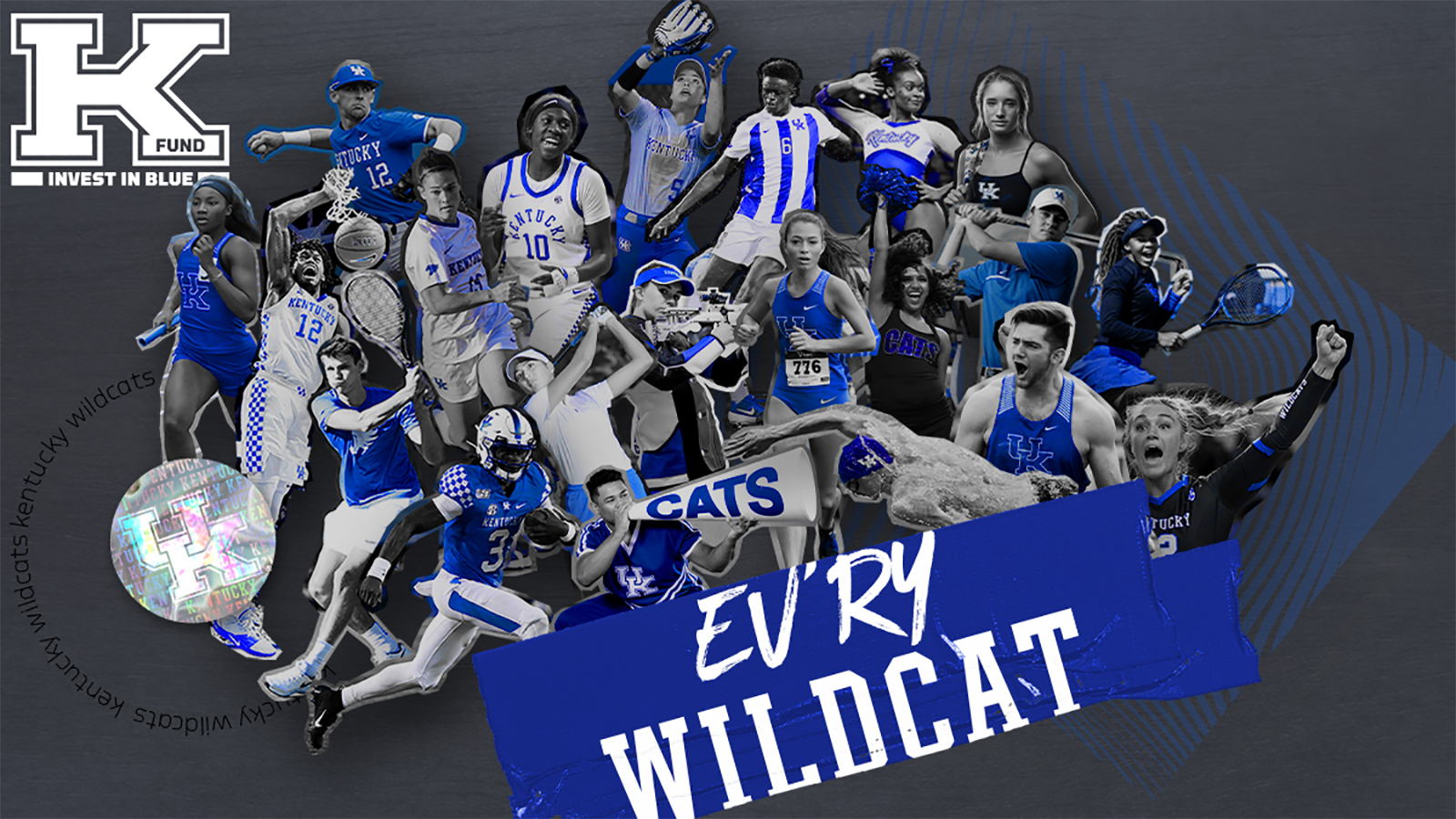 Our world is constantly changing and we must be willing to adjust for those changes. While we can't predict the future, it doesn't mean we are not planning. Make no mistake these challenges not only affect the 2020-21 athletics season, but will track into future seasons as well.
 
With stadium capacities reduced by at least 80% and fewer home games across football and basketball, our athletics budget will be significantly impacted. Under normal circumstances, K Fund seat contributions account for approximately $25 million raised annually. These funds cover the costs of student-athlete scholarships ($18 million paid annually to the university) in addition to providing academic services, healthcare, nutrition, sports medicine, cost of attendance and equipment. In order to continue enhancing the Wildcat experience for our student-athletes and to protect all that UK Athletics means to you and your family, we are asking for your help.
 
As a member of the Big Blue Nation, as fan and ticket purchaser, we are asking you to please consider donating a similar amount you paid to see your Wildcats play last season. Reaching our annual goal becomes a daunting task with stadium capacity reductions. With your commitment we can help reduce the financial impact COVID-19 has brought before us. Contributing to the Ev'ry Wildcat Fund will help the department navigate these challenging times. Please consider making a charitable donation that is financially feasible for you. We realize, now more than ever, that it's a tough time to ask for donations. However, the loyalty and generosity of the BBN is unmatched, confirming we have the best fan base in America. For that, we are grateful. Thank you for choosing to Invest In Blue in support of Ev'ry Wildcat.
 
Members of the Ev'ry Wildcat Fund receive 10 priority points per $100 donated in addition to a one-time reward of 30 loyalty points.
HOW YOU CAN SUPPORT EV'RY WILDCAT  
Enter your TOTAL Ev'ry Wildcat Fund charitable gift amount by clicking donate below or you may contact the K Fund at (859) 257-6300.
 


For questions regarding the Ev'ry Wildcat Fund you may reach a K Fund representative at (859) 257-6300 or by email at KFund@uky.edu.  
BENEFITS  
Protect the UK student-athlete experience, UK Athletics future to continue to compete and recruit at an elite level
Accumulate ten (10) K Fund Priority Points per $100 contributed
Gift is 100% charitable in support of student-athlete scholarships
EFFORTS TO REDUCE IMPACT OF POTENTIAL REVENUE LOSS  
In June 2020, UK Athletics reduced its budget by $7.6 Million, focusing on adjusted operational expenses that do not affect the student-athlete welfare
In May 2020, the university approved a one-year reduction in retirement contributions to individual employees from 10% of the employee's salary or wages to 5%  

The University of Kentucky is a tax-exempt organization because it is an agency and instrumentality of the Commonwealth of Kentucky. Charitable contributions to the University are deductible by donors, to the extent allowable by law, because the University of Kentucky is an education organization pursuant to §170(b)(1)(A)(ii) and a government agency pursuant to §170(b)(1)(A)(v) of the Internal Revenue Code, when contributions are made to it in furtherance of its public mission of education, research, and service. The K Fund, and UK Athletics, are departments with the University of Kentucky and therefore are not sperate entities for tax purposes. Please consult your tax, legal and accounting advisors before engaging in any gift transactions.