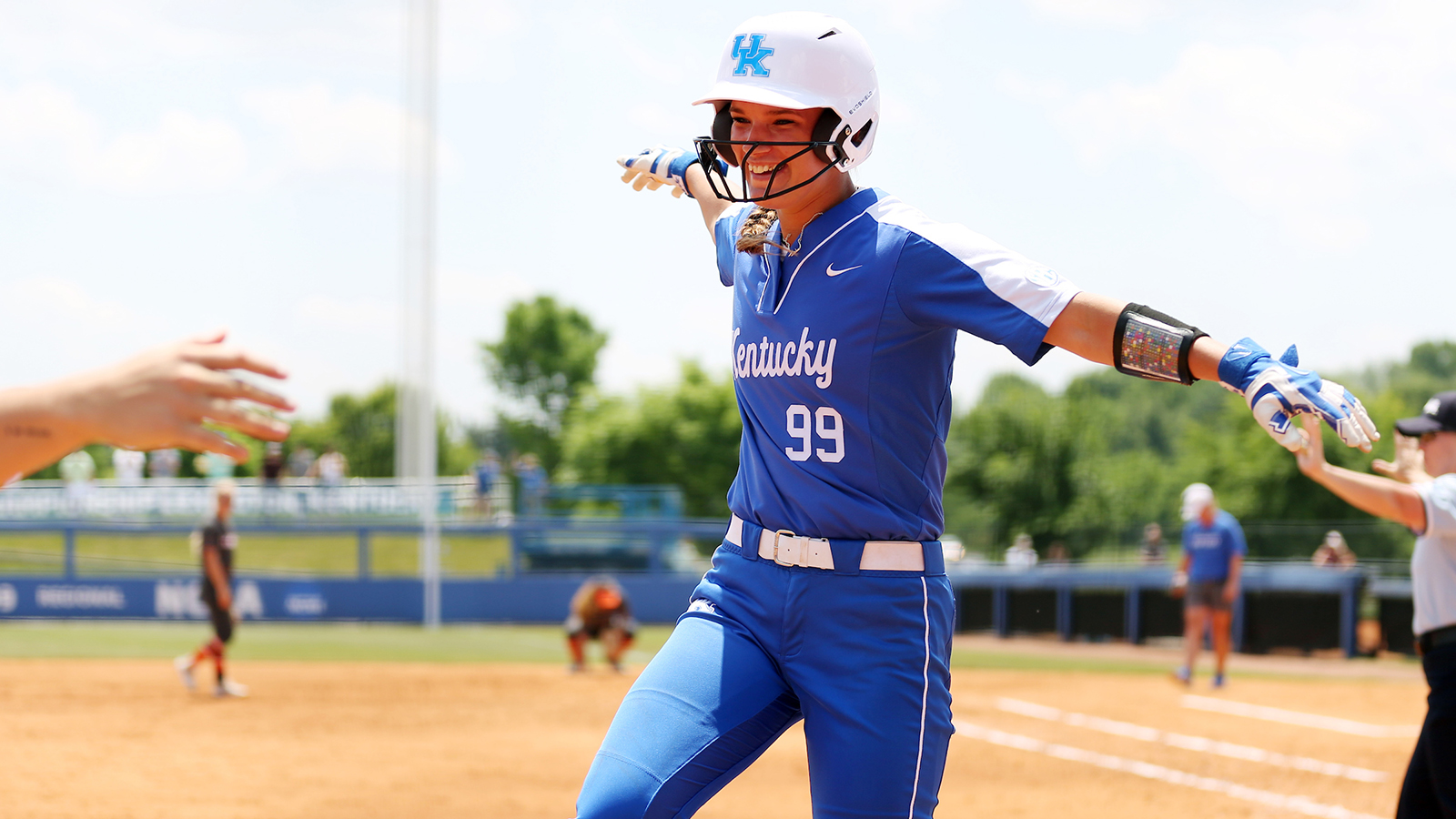 TEMPE, Ariz. – The No. 10 Kentucky softball team fell to Arizona State on Friday night in a tightly-contested 3-2 game, in which the Wildcats left an uncharacteristic eight runners on base and five in scoring position.
 
The Sun Devils won the game with two runs in the bottom of the third inning and the game-winning run in the bottom of the fifth. Kentucky falls to 5-1 on the season and Meghan Schorman suffers her first loss of the year in the circle (2-1).
 
The Wildcats will play two games on Saturday at the Littlewood Classic, facing No. 23 Arizona State again at 9 p.m. ET following a 4 p.m. ET affair with Illinois State. ISU went 1-1 on the opening day of the tournament with a win over Boise State and a loss to Arizona State.
 
UK's game against Arizona State will be streamed live through the PAC-12 Networks.
 
Key Stat
8. The Wildcats left eight runners on base in the game, putting themselves in position to win the game, but just unable to come up with the timely hit.
 
Key Play
The key play in the game was Kayla Kowalik's triple into centerfield to break open the UK offense. The Wildcats went through the order the first time without a hit before Kowalik tripled to open the cap.
 
Key Player
Grace Baalman was the key player for the Wildcats, hitting a home run in her only appearance at the plate for a pinch-hit long ball. Baalman pushed the ASU lead to just one, as it became 3-2, but UK was unable to push through for the win.
 
Run Recap
Arizona State capitalized on back-to-back singles and Kentucky errors in the bottom of the third inning to take a 2-0 lead. ASU 2, UK 0
 
Kentucky closed to within a run in the top of the fifth as Bailey Vick scored on an RBI single off of the bat of Rylea Smith. ASU 2, UK 1
 
Arizona State extended its lead to 3-1 in the bottom of the fifth on a wild pitch. ASU 3, UK 1
 
Grace Baalman hit a home run to left center with two outs in the bottom of the sixth to cut the Arizona State lead to one again. FINAL – Arizona State 3, Kentucky 2
 
For more information on the Kentucky softball team, visit UKathletics.com or follow @KentuckySB on Twitter, Instagram and Facebook.