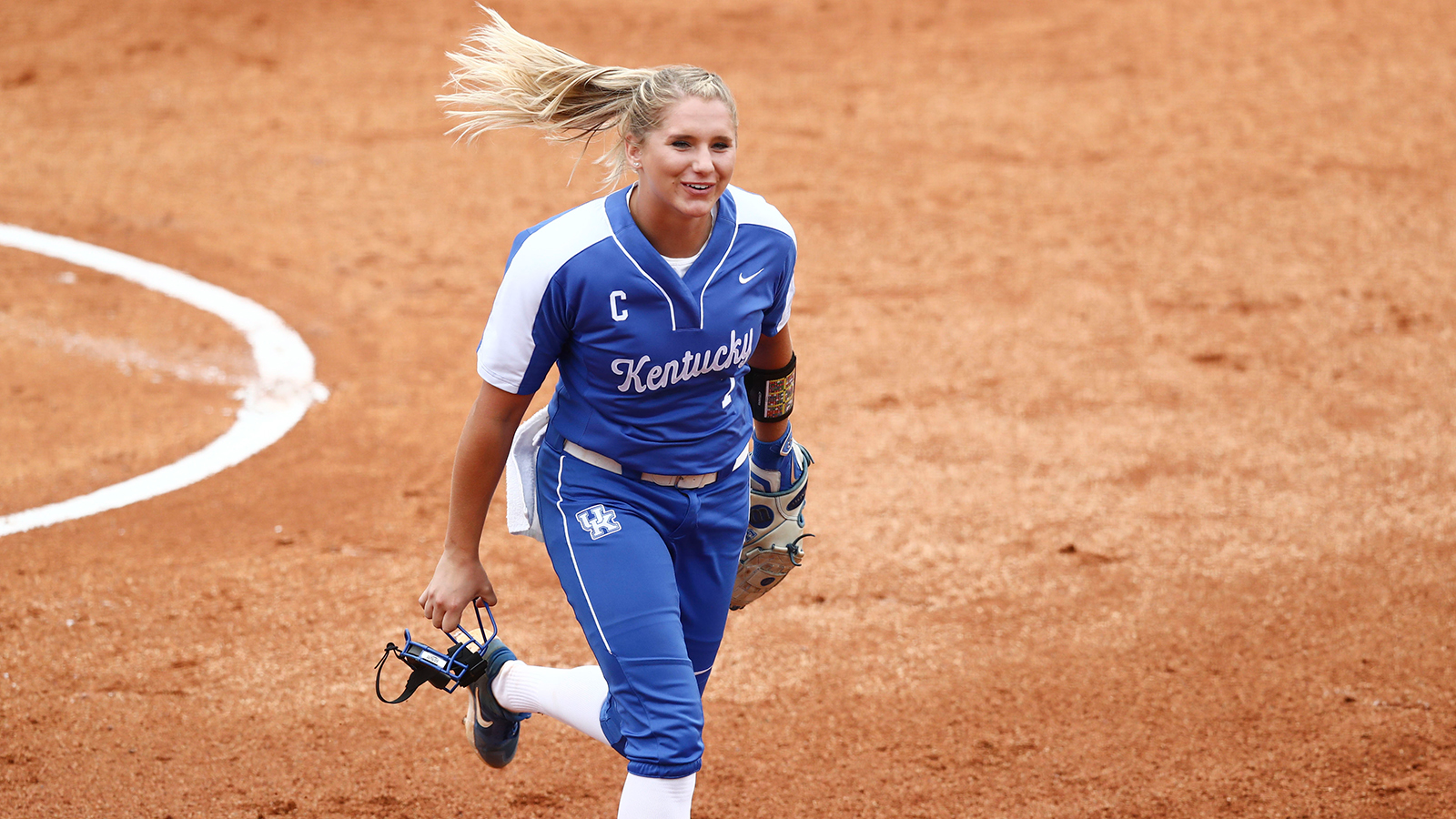 After an incredible first year of college softball in 2017, Autumn Humes was forced to make a tough decision. Humes had just finished her first season at Harding University, where she posted a sparkling 33-3 record and led her team to the NCAA Division II Super Regionals.
Instead of staying at Harding, Humes decided to take the plunge and take advantage of an opportunity to play Division I softball at Kentucky. She made an immediate impact for the Cats, throwing a no-hitter in her first career start at UK.
Humes is now preparing for her senior season at Kentucky, and she considers herself lucky to have had the opportunity to be a Wildcat.
"I guess I could have hoped it would turn out great, but honestly, it was very scary," Humes said. "It seems like forever ago that I came here, but looking back, it really wasn't that long ago that I had my first season here."
Humes has been solid for the Cats for two years, winning 24 games during her career in Lexington. She went 15-11 last season in 33 appearances, with a team-leading two saves. She pitched 150 innings, posting a 3.22 ERA, striking out 84 batters.
Her 2020 season has already gotten off to a magical start. In Saturday's win over N.C. State, Humes hit a walk-off grand slam, giving the Cats a 6-2 win. Humes also pitched eight strong innings to earn the win in the circle in the victory.
UK head coach Rachel Lawson loves the maturity and intangibles that Humes brings to the Cats.
"You have your leaders on the field and you have your leaders off the field and she's been a great leader for us off the field," Lawson said. "She does a great job of keeping the team together. We have great team culture and Autumn has done a great job with that tradition."
Humes knows the importance of being a leader off the field.
"I think ultimately, no matter what you do off the field, it's going to transfer to what you do on the field," Humes said. "There's a saying that says show me your five closest friends and I'll show you your future. I think that attests to my teammates. We spend so much time together and what we do off the field is going to transfer to who we are on the field and how we play.
"And I think it's a great opportunity to, no matter what you're doing off the field, if it's serving or if you're doing any kind of extracurricular activities, that's going to build your character and build your perseverance to who you are on the field," Humes said. "So I think that's a super important part of who we are as Wildcats. Being a leader off the field means that what we do off the field hopefully can transfer onto the field."
That leadership is something that Humes takes seriously.
"Around two years ago, I played my first game as a Wildcat and I just remember how nervous I was," Humes said. "Now, as a senior, I know see that in the freshmen that are here. I feel like it's my job, and I feel obligated to kind of show them the ropes and what it's going to be like and how to channel those nerves and just the ins and outs of playing in the SEC. I'm excited to have that experience."
Humes will leave a lasting impact on the UK program when she's done playing here. And it would have never happened if she hadn't taken the chance to transfer to Lexington.