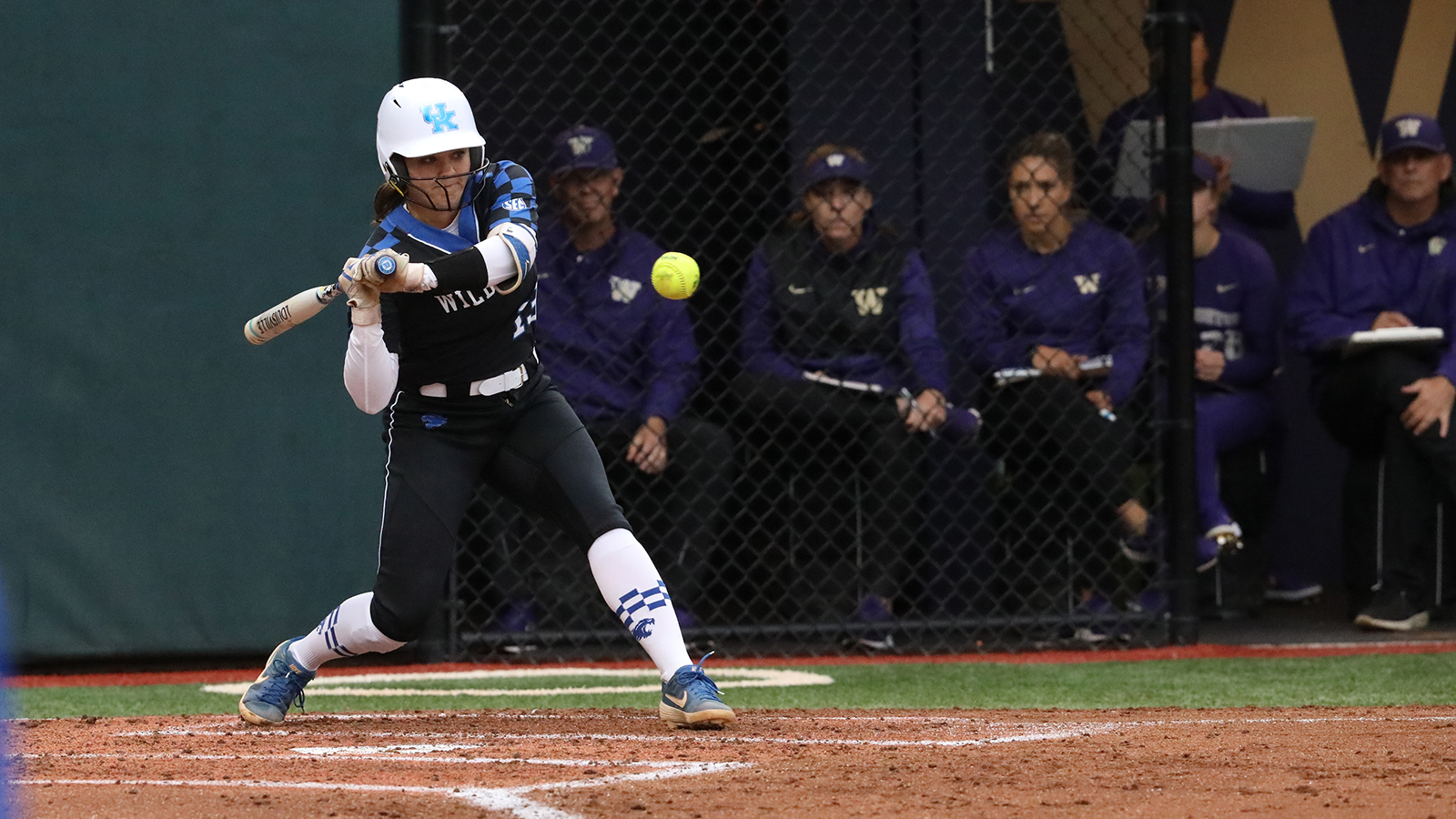 When looking at Kentucky softball junior Mallory Peyton, power-hitting first baseman might not be the first thing that comes to mind. Peyton doesn't have the physical stature of an Abbey Cheek or Alex Martens. However, Peyton is proof that one shouldn't judge a book by its cover.
The 5-6 Peyton has proven to be a well above average power hitter during her two seasons in Lexington. As a freshman in 2018, the Madisonville, Kentucky, native hit seven home runs in just 96 at bats, driving in 27 runs in the process. She earned SEC Freshman of the Week honors on May 7, 2018, after a big weekend against South Carolina that included a pair of homers, including her first career grand slam.
How does a player with a seemingly small stature create so much power?
"A lot of it comes from my technique. Building my technique for my swing was really important for me before I came to Kentucky, and it's still important for me now," Peyton said. "Kind of honing in on those skills that I've crafted and trying to work on pitch selection and more of the mental game has helped me the last couple of seasons."
As a sophomore last season, Peyton was able to elevate her power numbers. She hit 13 bombs on the season, tied for second on the team with Martens, behind only Cheek's 20 homers.
The 13 homers may not seem like a lot, but in a historical perspective, they are. Peyton's power output last season is tied for fifth in a season in UK history. And her 20 career home runs has her knocking on the door of the top 10 in UK history. Peyton needs six homers this season to get into the top 10 in school history.
Peyton hopes to improve not only her power numbers, but her all-around game in 2020.
"This season, I definitely want to maintain those power numbers, but try to do it more often, get more hits, on-base percentage increase," she said. "Maintain those power numbers and still trying to produce for my team."
With the departure of Cheek, Jenny Shaper and Katie Reed, Peyton will be counted upon to provide power numbers this season. And as she has proven in her UK career, she will be ready for the challenge.
"I'm super excited to take on the role," Peyton said. "Having Katie, Jenny and Abbey ahead of me, I'm really fortunate for that experience and getting to work with them. But now, I'm ready to step up and ready to fill some big shoes."
As for the 2020 season, Peyton is ready to go.
"I'm really excited for what this team has in store," Peyton said. "I think the key is going be driving in those runs. We'll have people getting on base and we'll be a good baserunning team."
Despite her small stature, Peyton will once again play a big role for the Cats this season.